A thorough workplace safety strategy is critical to a successful business and happy work environment. In fact, workplace injuries are often the catalyst to put a company in real financial peril. A workplace safety to-do list not only involves the identification and resolution of physical threats to employee health, but should also encourage employees to make well-informed safety decisions and identify any unsafe behaviours. Here are six tips that any business owner can adopt to reduce the risk of worker injuries when creating a workplace safety to-do list.
1. Invest in ergonomically designed furniture and safety equipment
Ergonomic furniture and equipment have proven to be successful in lowering worker's compensation and health care costs. Ergonomics shows your company's commitment to safety and health as a core value, and therefore should be at the forefront of any workplace safety expenditure and to-do list. For an example of ergonomic equipment, check out this award-winning dual monitor mount. Ergonomic equipment should therefore be viewed as an investment for any safety conscious business.
2. Train your staff
Any workplace strategy is ineffective without employee training and a culture of safety. Employee training will ensure your workers meet your expectations of how the job will be done. Importantly, it also ensures that your workers know the safest methods of completing tasks, how to use company equipment and where important safety features and equipment are kept. Counting on common sense alone to keep workers safe is a recipe for disaster, and can prove to be a costly financial mistake.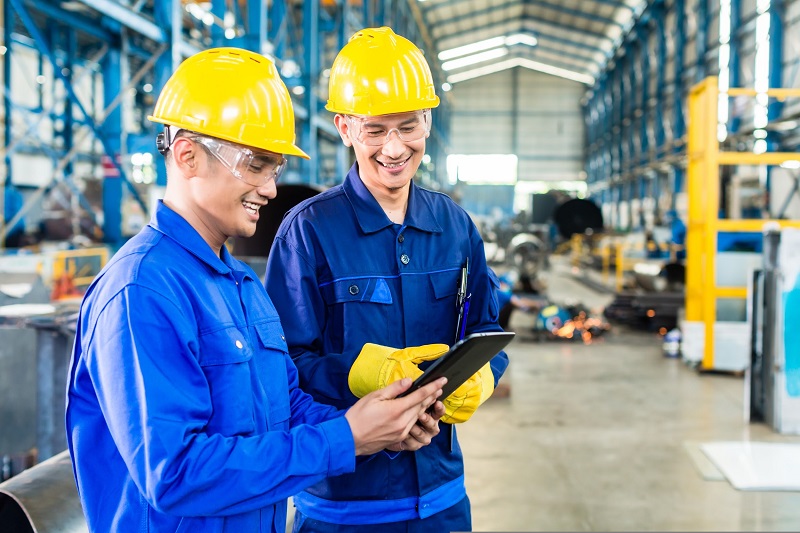 3. Schedule and enforce regular breaks
Any workplace safety to-do list should reflect zero tolerance for unsafe practices.
Scheduling and enforcing regular breaks should therefore be at the forefront of any safety strategy. Many work-related injuries and illnesses occur when an employee is tired, stressed and no longer alert to their surroundings. Scheduling regular breaks helps your employees stay focused, alert and productive.
4. Provide the right tools and equipment
Many workers will risk using the wrong tool or taking a shortcut to get a job done quickly.
It is impossible to expect employees to take reasonable precautions for safety, when they have not been provided with the proper tools and equipment. Providing your employees with the right tools demonstrates that you value worker safety. Workplace equipment should be regularly assessed to ensure it remains in a suitable condition for use.
5. Implement a safety team
It takes teamwork to prevent workplace accidents and encourage physiological safety. Implementing a safety team should therefore be at the top of any workplace safety to-do list. Supervisors are legally obligated to ensure that their employees have a safe working environment.
A workplace safety team should therefore encourage workers to speak up about unsafe conditions and ensure that they are remedied in a timely manner. It is the duty of business owners and facility managers to encourage employees to comply with workplace safety efforts, and to become active participants in the process.
6.  Be involved
Spending time with workers brainstorming for their safety ideas and providing incentives that reward great workplace safety behaviours, are just some ideas to help foster a culture of safety at any workplace. Keeping an eye on your team members and taking regular time to talk with them, ensures that your workers are not unfairly burdened or in the incorrect psychological state to complete tasks safely.
Every person who leaves for work should expect to return home in good health. A serious workplace death or injury affects the lives of families, friends, communities and co-workers forever. Creating a healthy and safe workplace fosters productivity, quality of product and loyal workers. Regular workplace safety checks using the six tips above, ensures that your workplace meets basic standards of safety and that your workers return home safely to their families.
Author Bio:
Laura Costello is in her final year of a Bachelor of Law/International Relations at Latrobe University. She is passionate about the law, the power of social media, and the ability to translate her knowledge of both common and complex topics to readers across a variety of mediums, in a way that is easy to understand.