Remote work environments are set to be one of the biggest trends in the future of business. While the pandemic has resulted in many businesses implementing a work-from-home protocol, it has been a reactive response. Going forward, we may see it as a more legitimate way to run a business at a reduced cost. However, this new work model does come with challenges. With this in mind, here are five communication strategies to help remote workers: 
1. Have A Home Base For "The Office"
Having a home base means having one common meeting place you can utilize when there is a need for an in-person gathering. One solution that many workplaces are turning to, is a shared office and workspace. By utilizing the same premises each time, you can create the sensation of having a dedicated space. Your team can collaborate here whenever needed, and you only have to pay for it when you use it.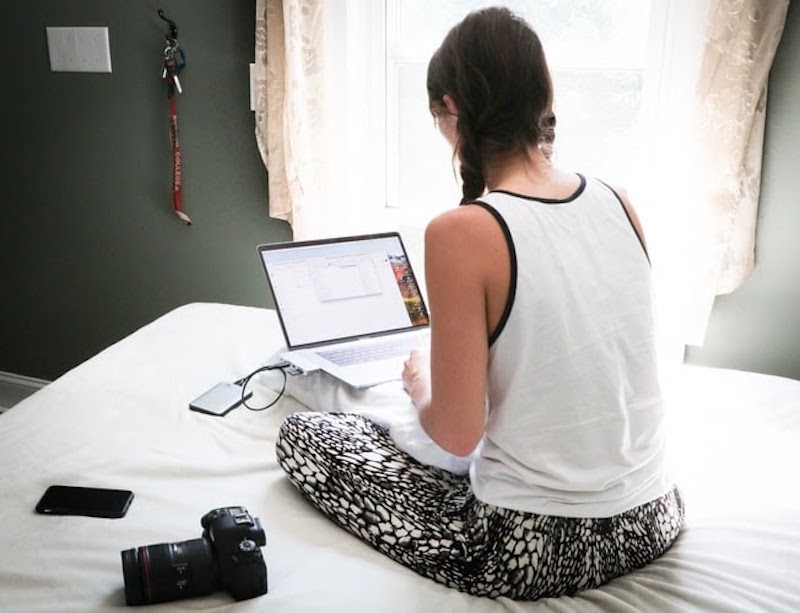 Image: Unsplash/Dylan Gillis
2. Separate Your Chat Group From Your Project Management Platform
Your project management and workforce management software systems should not be used for discussions. In order to keep the workflow easy to understand, updates on the progress of projects should be kept succinct and in point form. 
Discussions around challenges, delays, and collaborations should take place in chat groups. This can simplify the production process, making it easier for other members of the team to get to the core of the project quickly and effectively, knowing exactly what the progress is and what is still required. Never track project updates in chat groups – keep it tidy and make the content guidelines for each space clear. 
3. Get The Best Workflow Platforms
There are so many wonderful workflow platforms. Alongside your project management tools, a workflow tool can either integrate into your other platforms or be used for every function, solely on its own. HubSpot is one such example. You can assign work, track its progress, and create notes regarding updates on each project. You can also keep track of correspondence between your clients and your team members, making it easy for anyone to get an instant understanding of what's going on.  
4. Have An Open-Office Policy
When a team works remotely, it can make it more challenging to keep track of your employees' mental health. Since this impacts their productivity, it is important to check in regularly. Have an open-office policy that enables employees to come forward with any challenges they may be experiencing. 
One of the alarming trends during lockdown has been the stark increase in online harassment among colleagues. This is one of the most underreported crimes, but it can be a major problem for employees and business owners alike. An open-office policy can help you prevent and address online bullying, harassment, and anything else that may lead to major HR problems in the future. 
5. Have A Consistent Routine In Place
The human brain relies largely on routine to know what comes next. By having a regular work scheduling routine in place, employees can each form their own workflow to suit their environment, knowing when to expect work to come in and how to juggle their daily tasks effectively. If you want a productive and happy team, decide on a routine that works. 
The best way to improve communication between remote teams is to have a set of reliable rules. For example, ensuring that there are acceptable hours for the contact between colleagues, and times that are considered outside of office hours. You also want to ensure the contact methods remain the same. Predictability and reliability will give you sustained and consistent communication efforts from your team.