Commercial nameplates come in a wide variety of shapes, sizes, and styles. They can be found in almost any industry and serve a variety of purposes.
Read on to find out about eight practical examples of nameplate usage across the industries. 
1. Operating Instructions
With nameplates for industry,machine operators will always be able to view simplified operating instructions or tools, equipment, and machinery. This is a great solution for industrial machinery found in harsh environments that require on-hands instruction. It's common to find metal nameplates in boiler rooms, to give just one more specialized example. 
2. Machine Labels
Metal nameplates make perfect machine labels. They can be found not just on complex industrial machinery that requires instruction, but also on any high-use commercial appliance. After all, robust pieces of equipment require robust labeling.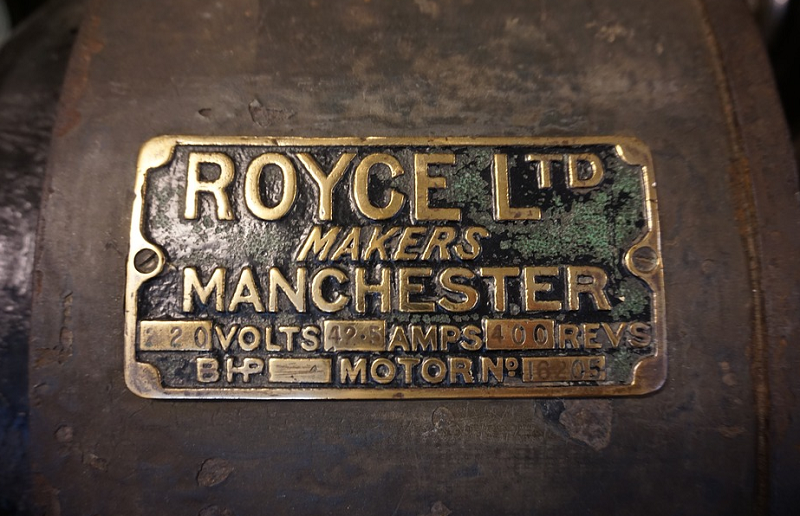 3. Asset Tags
Company equipment, tools, and inventory should be labeled using durable asset tags, and industrial nameplates serve this purpose flawlessly. They're perfect for inventory tracking and are great for companies that require robust measures of theft and loss protection. Industrial nameplates are difficult to remove or deface, and they can feature sequential numbering or barcodes that makes them perfect for keeping track of movable assets. 
4. Company ID Nameplates
Branding is essential for all businesses, whether B2B or B2C. Company ID nameplates include the company's name, logo, address, and other essential identifying information. They can be affixed to products, signs, or industrial decals to promote the company and encourage consumers to take it seriously. 
5. Data Rating and Specification Nameplates
Data rating plates are designed to document the limitations of industrial equipment. They're often used in manufacturing, mining, and construction and can be found on everything from various types of heating equipment to light fixtures, motors, pumps, fans, and more. They help machine operators and other employees better understand the equipment's performance specifications, making it easier to ensure the safety of both workers and equipment. 
Specification plates offer even more information. They often display weight limits, lift capacities, temperature ranges, and more. It's also common to see specification nameplates on electrical equipment that requires specialized hookups. 
6. Safety Labels
Potentially dangerous equipment found in hazardous areas requires safety labels that will withstand substantial wear and tear to keep machine or appliance operators and other employees safe. Industrial nameplates fit the bill perfectly since they're designed to withstand high temperatures and harsh environmental conditions. Look for them on manufacturing floors, but also in oilfields, on mining equipment, and elsewhere. 
7. Serial Plates
Serial plates offer a means of identifying products' warranty information. They differentiate products from the same line from one another so that consumers can easily provide specifics when they call companies about warrantied repairs, replacements, or returns. 
8. Office Nameplates
This article has saved one of the most common examples of nameplates for last. The nameplates found on office desks or doors are actually made using the same materials and processes as industrial nameplates. They can be found in just about any office, especially those that prioritize making a good impression on clients and business partners. 
The Bottom Line
Industrial nameplates are extremely versatile. They can be made from a variety of materials and fabricated to meet size and style specifications. This makes them practical for diverse industries ranging from industrial manufacturing to construction and beyond, so don't assume they're just for high-end offices. They're not.