Starting a new job always means one thing; enthusiasm and a willingness to do your best. Once your best becomes good enough to earn a promotion, you'll probably want to move up the ranks and become a manager. Or, if this doesn't satisfy your appetite for success, you may want to become your own boss by owning a business or by becoming a sole trader.
You'll usually find that the more responsibility you have resulted in a greater working salary, which may lead to a point where you'll decide your own salary. In this situation, many employees ask themselves whether or not reaching a managerial role is worth the added pressures and responsibilities for the salary increase. When evaluating this consideration, it is worth deciding whether you're making the most of your own skills and remaining competitive within the job market.
Impact International, a leadership development specialist, has done the hard work for you and attempted to answer these questions – checking the finer details from world-leading industries to ensure that you make the right decision before attempting to become the boss.
Being a bar manager or owning your own
While studying, students up and down the country tend to work in bars so that they can earn some money while studying. People can earn good working experience in a bar to set them up in an alternative future career. People who work in bars don't often work full-time hours – so they will usually earn £14,665 per year.
If you work hard and can pour a good pint, then you could be on the way to earning £24,000 a year as a bar manager. This is a salary increase of £9,335, which is a good pay rise for someone working in an unskilled profession that only requires GCSEs.
If you want to become the manager, then you'll need to hold the National Certificate for Personal Licence Holders, which can be attained from the British Institute of Innkeepers. This is subject to a background and criminal record check, and if you're cleared then you will receive a personal license. You'll need to make sure you have the income to spare, as the licensing fee costs £37, while the CRB costs £25.
If you become bored of simply managing a bar or being the license holder, then the next step is to own your bar, however, this comes with serious financial investment. You'll need to save at least £20,000 to cover the initial start-up costs to pay for wages, premises, and stock. This cost will of course be subject to the size of your operation and the amount of staff you would like working for you. Either way, a bar is a great way of up-scaling a business if you have a loyal customer base and returning customers.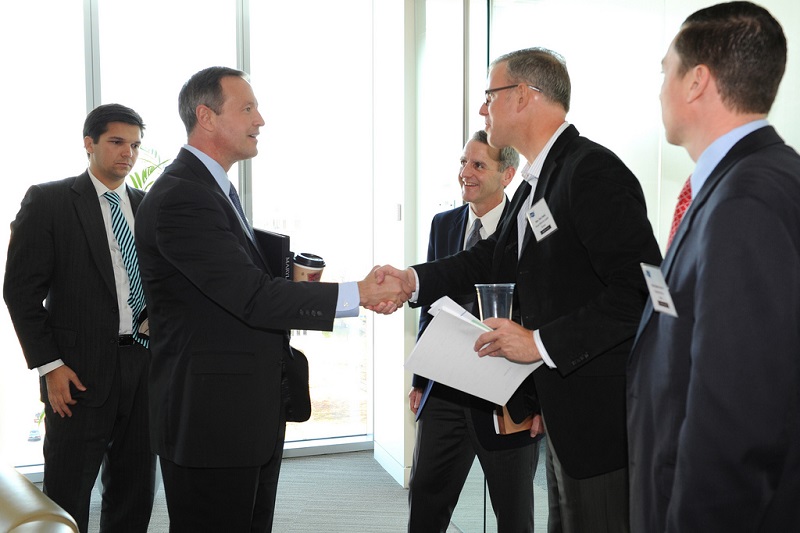 Working in sales
Working in sales can provide generous earning potentials; within a business capacity, or face-to-face with the public, sales can be a worthy employment opportunity for anyone looking to make the most out of their earning potential. Commission rates are usually high, and the most important fact of this type of work is that you don't need to be highly qualified to do it. However, if you want to progress to the management level, we would recommend that you gain extra qualifications so that you stand out from the crowd when seeking a promotion.
When working in sales, the wage will usually start at around £27,000; however, the real money is found when you work up to management. Sales management starts at around £37,000, which is an increase of £10,500! This isn't all; on top of this, you'll be set to earn commission rates on top of what you sell. The only downside is that you'll probably not be able to become your own boss in this type of work, as you'll be working on behalf of a company; the approach with sales is to never say never, as who knows where sales may take you.
IT Development: Working for the future of digital
Working as part of thriving business infrastructure, IT developers are part of a developing framework of specialists working for a wide variety of clients. If you begin working in this sector, you'll realize that you can spread your opportunities by programming websites and working on apps and games for different websites and other digital businesses.
The best part about this type of work is the pay, as you'll usually be paid £37,500 per year. If you want to work in this industry, then you'll probably need a degree in computer science. If not, you'll need to know code and be self-educated to a great extent in order to compete with specialists who are university educated.
With a salary increase of £10,000 per year, you could earn £47,500 if you're digitally capable and can cope under pressure within a managerial role. If you want to work by yourself, then this could be a great opportunity for any digital sole trader looking to make a good living. Working in this way from home will limit your overheads and will provide greater profit margins for yourself through the digital creations you will produce from a varied client portfolio.
Salary figures photo is taken from Totaljobs.com