Imagine the business-scape if most tasks were done the traditional way. Having to record using pencil & paper, tracking customers by a counter, and having no idea how well marketing efforts perform.
Business software has come a long way.
All areas of business operations are influenced by the adoption of computers. In some ways, it's taken for granted.
This article will share the evolution of business software, and how they are impacting the business-scape today.
#1: Collaboration Tools
Collaboration tools were invented to simplify and manage business tasks across the workforce. The computer and Internet were a direct result of needing these tools.
Both the computer and Internet use a backbone of time-sharing systems allowing two parties to access data. Today, our use of time-sharing services are streamlined through our use of apps.
Notable contributions include:
Trello
Slack
Evernote
Podio
Google Hangouts
Teams use these tools to manage tasks like project management, customer relations, marketing campaigns, and more. Data is synchronous.
#2: Mobile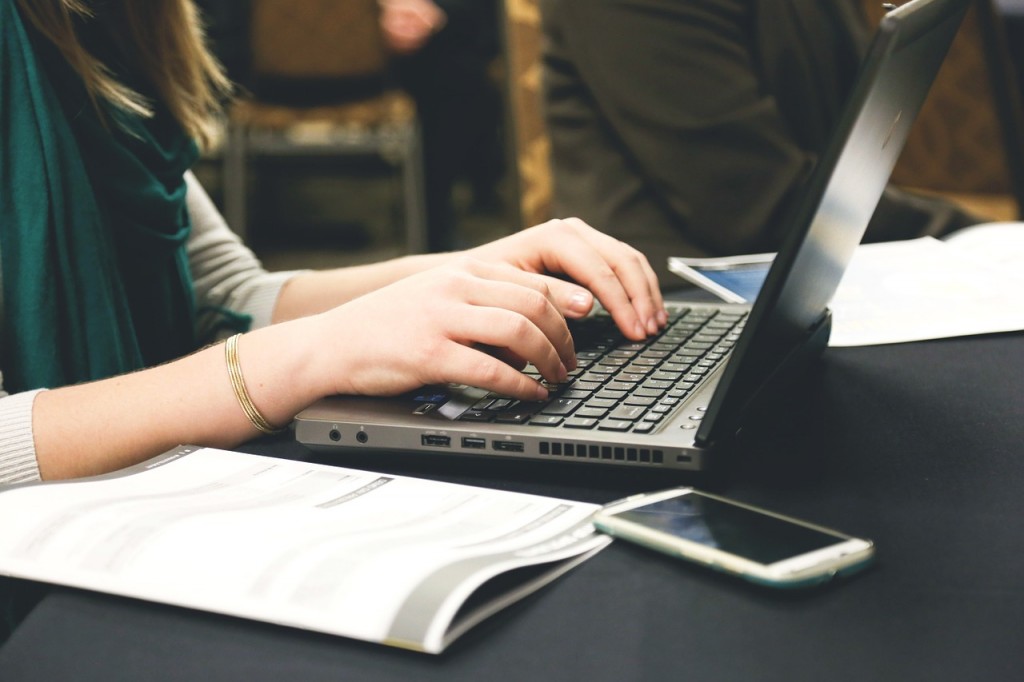 Mobile phone technology is more than 40-years old. The big, clunky (sometimes 80lb) mobile phones from the past have been superseded by sleek models – some with computing power that can compete with desktop computers. The introduction of the Blackberry and iPhone were two pivotal points for business productivity.
With the introduction of mobile, we gained:
Distributed access to work data
Always-on-demand connections
Real-time data monitoring and feedback
Extensive reach via social, ads, and marketing
Most business tools aim for "mobile first". This is the direction to provide services optimized for smaller, mobile screens (and mobile networks). With this direction came sweeping changes to usability and control which influences the SaaS and desktop app markets.
#3: SaaS
In the past, a software roll-out typically followed these stages:
A company vetted software for long periods to mitigate investment risks
Software is individually rolled-out to each machine requiring setup, license keys, and permissions
Legacy systems became the norm for fear of breaking "what works" due to updates
The old method of business software roll-out has now produced high-security risks. Software as a Service (SaaS) removes most risks by making updates to development available online.
With SaaS came many, modern tools serving a variety of functions:
Analytics: Clicky, Google Analytics, Datorama
SMM: Hootsuite, Hubspot, Buffer
Email: MailChimp, Aweber, Drip
Bookkeeping: FreshBooks, QuickBooks, Zoho Books
… and many others from word processing and marketing to VOIP and streaming video. All important elements of modern business operations.
#4: Payment Processing
It's hard to imagine a world without credit cards, let alone the technology behind them: payment processing.
It wasn't until the 1950's with the introduction of the Diner's Club credit card that we saw the system truly begin to take off. Today, our entire financial system relies on electronic payment processing to function.
For business, this includes:
E-commerce (shopping cart) integration
Digital Point-of-Sale (POS) systems
Peer-to-peer payment platforms
We're seeing an incredible disrupt today, too, with blockchain technology. Cryptocurrencies, still in infancy, may account for a notable amount of payment processing between consumers and businesses.
#5: AI and Automation
AI and automation are doing what the Industrial Revolution did in the late, 18th century. Traditional tasks like bookkeeping, pricing adjustments, manufacturing, and even contact have tapped into these technologies to reduce time commitments.
Where is AI/automation used today?
Machine learning
IT security
Recommendation engines
Media buying
Financial trading
Publishing
AI and automation are set to show the largest impact on backend business tasks including accounting, order management, and IT. These routine procedures are perfectly aligned for optimization without the need for human interaction.
From 1989 to Now
The World Wide Web got its start in 1989. It's had a long history of innovation and development. All facets of our lives (off-hours and business) are influenced by its evolution.
Where will it take us?
That's hard to say but considering Moore's Law (computing power doubling every two years), technology and business tools are bound to spring forward in ways we can't imagine.