With competition in the business world growing fiercer all the time, how can a company rise to the top, get attention, and increase their business sales?
Making a profit in a thriving market can be hard, promotion and marketing can be tough jobs, especially when it comes to bringing in new customers and bringing up profits.
We bring to you a few ways your business can improve their bottom line, through various methods businesses can make more money and increase their brand awareness quickly.
Freebies
Giving something away for nothing is a tried-and-true business tactic.
People love getting something for free, and if it's something that gets them talking and remembering your company, so much the better.
It doesn't stop at widgets or trinkets — free shipping and free product support are just two ways that a business can build customer loyalty (and sales).
In addition, a business can potentially market themselves better by sending out products with their brand on it, clothing has proved to be a great tactic and people wear this every day and remember who they are wearing.
Not only does all this benefit business sales but it can draw people in to want a job with your company; saving costs on not having to use external recruiters.
Rewards
Do you want to keep your customers coming back?
Reward them for doing business with you!
A great example of this is Adagio Tea's "cups" rewards program.
Customers earn points for buying tea, recommending the company to others, or even mentioning it online and the points can eventually be cashed in for discounts on future purchases.
A tactic like this gets customers talking, engages them with your product, and rewards them for doing business with you — guaranteeing they'll be back.
Vouchers and discount coupons are also great ways of offering a reward to the loyal customers, make sure you offer these with every purchase, it will put you ahead of the game.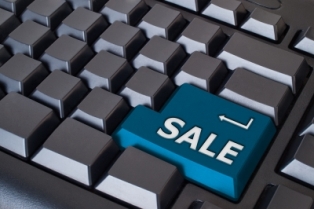 Customer Engagement
To find out what your customers really want, talk to them.
Communication is a basic lesson that a lot of businesses tend to forget.
Get on social media platforms online like Twitter, Facebook, and LinkedIn and start spreading the word about your business.
Does your company have job vacancies? Post them on social media sites and get people talking.
In the modern age, customers dislike being directly "sold" to, but open up a dialog with them and they will respond.
Going Viral
Some of the most successful commercials and ad promotions on the internet are those that barely mention their products at all.
A video, infographic, or other piece of material that entertains and starts conversations that link on can be a great promotional tool.
If you're lucky, it may spread like wildfire and get people sharing and driving profits directly to your door.
Tools
Car and truck signage, business cards, brochures, email newsletters, your company's website, even public art can all be terrific promotional tools.
Does your company already have a main website?
If not, consider creating a new one immediately, devoted to whatever it is you want to promote, and drive traffic towards it via social media and online marketing.
Use innovative outdoor advertising like QR codes on billboards or promotional posters — they will make customers curious and make it easy to drive traffic to your website.
Give Back
Doing things for the community is a great way to increase your reputation and build customer loyalty.
Give to charities, sponsor special events, or even create instructional materials (like videos) to help others.
Customers will respond to a genuine attempt to give back to the community.
The future is demanding that businesses give back, keep up with the trends and do not fall behind.
Do your research and create new initiatives on your findings that will benefit your business portfolio and benefit your customers; this is where the actual profit grows.
What do you think?
Any more hints to add?
Please let me know your thoughts in the comments below, thanks!
Image courtesy of nuttakit at FreeDigitalPhotos.net