Technology is the number one force changing the business industry. Every year more technologies are developed that make running a successful business even easier. As well as cheaper, and more efficient. When it comes to business and technology, new trends are constantly emerging.
As a result of the tools being implemented by businesses, processes are continually changing and evolving. The truth is that today if companies want to be successful, they need to ensure that they keep up with all the biggest technological trends. Here are the biggest technology trends that all companies should be using.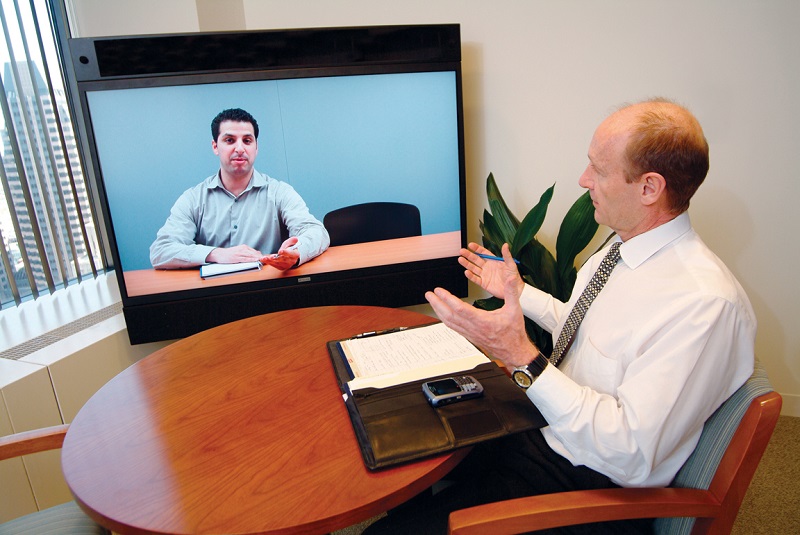 Cloud storage
Cloud storage has been around for a while now; it's not all that new. And yet, there are still companies that aren't using and embracing it. Cloud storage isn't just an easy-to-use online storage system for documents and data. It's also a fantastic security resource. It's much safer to keep no paper copies and store all the more important information about your business online.
As long as it's password protected with a password or phrase that isn't easy to guess, cloud storage is the safest place to store documents and data. Ask almost any business what they use to store documents and they'll say the cloud – it's one of the biggest business trends.
Cloud storage services are getting a lot of popularity in the internet world. As a result, they are offering a multitude of reasons why you should use them. For starters, it replaces the physical hardware and infrastructure that would've otherwise been needed by businesses to store and file data. But what's the real reason that cloud storage is a better option than traditional storage?
They're far more reliable than traditional storage services.

If your data goes missing, it can be recovered without taking up all of your space in the cloud. This way, you can use cloud storage for virtually any purpose, including backup and recovery.

They're easy to use.

There are no technical skills necessary to use these types of services, and you don't even have to be an expert on computers to be able to utilize the services.

You'll never run out of space with it.

With traditional services, you have to constantly add and delete files since you'll always be running out of space on your drives. Since cloud storage services allow you to store as many files as you want, you can create a large amount of space, and you can easily add new files whenever you want. Because of this, you can keep adding files to your account whenever you need to, which helps keep everything organized.
CNC technology
In the manufacturing industry, CNC technology is one of the fastest-growing trends. Today, most of the larger companies and automated, which means that they use tech systems, to complete work. This technology has meant that manufacturers are able to complete tasks faster and cheaper.
They also have fewer problems in terms of human error as the machinery is automated. While it has reduced jobs in manufacturing, CNC technology comes with many benefits for factory owners. Hence, why it is one of the biggest trends in the business industry.
Video and audio chats
Today, with lots of employees working remotely and businesses spread across the country, it can be hard to get the team together for a meeting. That's why video and audio chats come in. For businesses, video chatting services like Skype, are a fantastic resource. They allow companies to hold meetings even when everyone's not in the same room.
From staff meetings to meetings with clients, video chats are a technological trend that's had a big impact.
Apps
Apps are one of the most significant technological trends for the business industry. These mini pieces of software that turn your phone into a computer have made smartphones a vital resource for business owners.
From creating content to calculating budgets, there's an app for everything. There are even apps for making bank transfers and payments, such as Apple Pay. Apps have changed everything for businesses. Especially in terms of making working on the go much easier and less stressful. So it's no wonder they are such a popular technological trend in the business industry.
Fintech
Every year more technologies are developed such as Big data, Healthcare, Fintech that make running a successful business even easier. As well as cheaper.
Payments have become increasingly digitalized and consumers are now presented with an abundance of digital payment options. Card payments are now the preferred choice of payments around the world and mobile wallets and mobile payments are quickly gaining mass adoption. In addition to this, the likes of social media-initiated payments, voice-activated payments, biometric, and cryptographic payments will all in the not too distant future become mainstream. It is with this in mind that businesses need to ensure they are offering their customers the most convenient and preferred payment method to deliver a frictionless and secure customer experience and with the growing demand for digital payments is it important the correct hardware and infrastructure are in place.
There you have it, a guide to the biggest technological trends in the business industry. These are the things that have had the biggest impact and made the most impressive difference to how companies are run and tasks are performed.