So, you've enlarged your office, more people are coming, and your business is riding the rollercoaster of success – congratulations! With that, get ready to gross a war you never thought would become this serious – the war with viruses and germs. 
 As a business owner, the responsibility of keeping things clean and hygienic rests solely on you. With the myriad of employees, the problem of assuring the required levels of hygiene propagates exponentially. An average office employee spends 9 hours a day in their workplace; therefore, it is crucial to spend these long hours in a comfortable, clean, and hygienic environment. Practicing good hygiene is even more critical in a global pandemic. 
Many people have no idea where to begin when it comes to maintaining hygiene in an office. However, there is no need to battle your brain because below are some easy and healthy ways to make your workplace the perfect place to be productive and focused. 
Let us get your dirty office all cleaned up!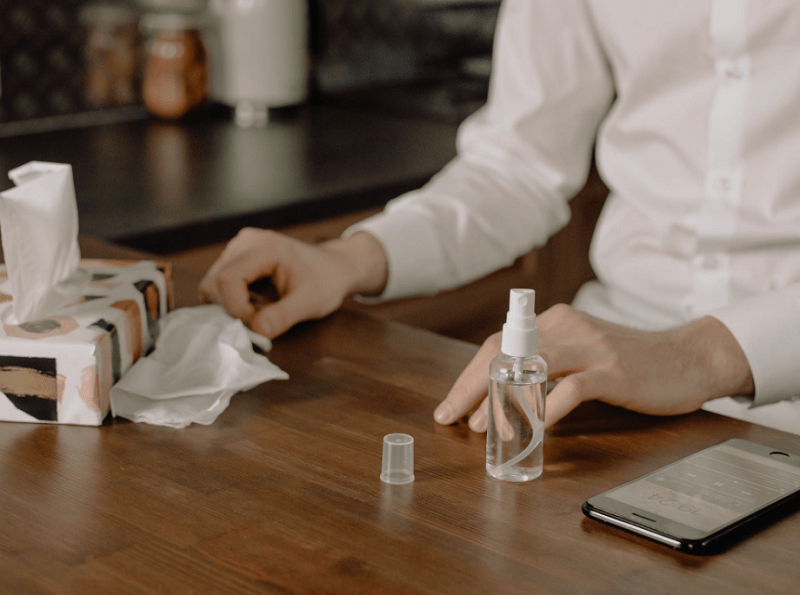 1. Implement a strict "no hygiene, no entry" policy
Provide the staff with a laminated and well-written hygiene policy. That way, they will be thoroughly informed of your intentions and expectations of cleanliness in the office. For starters, check these tips from Minister to understand what type of hygiene commands you need to include in your policy. 
Indeed, offices can be a Petri dish for viruses and germs amid COVID-19. If you fail to enforce good hygiene rules, this can instantly pass a lousy example on to others. To avoid this from happening, you must establish some ground rules. For instance, you can set up a regular cleaning schedule or place hand sanitizers in the office's critical areas. Doing this will let your workers know that you are taking this hygiene thing seriously!  
Furthermore, your policy should consist of the following terms: 
No handshakes, hugging, or sharing of items

 

Social distancing 

 

Taking the day off if one employee is experi

enc

ing lingering symptoms 

 

A hand sanitizer on every desk

 
2. Improve air quality
Airborne pollutants can destroy the level of productivity. What's worse, this can create problems for your staff if you do not improve your building's airflow quality, especially if they suffer from breathing-related conditions. Suppose your workplace handles hazardous materials or even collects a lot of debris and dust. In that case, those located in other departments could suffer from these drifting particles.  
Of course, they will not be visible, but every person must consider the necessary precautions to prevent future problems. By maintaining a clean environment, you can remove harmful pollutants before they spread vigorously throughout the workspace. Just think of all the improvements you could bring to your office if you took care of the air quality. We'll save you time by showing you how you can do it: 
Keep your air vents open

Clean spills instantly 

 

Replace air filters regularly 

 

The best tip: add some plants

 

And above all, keep the office clean.

 
3. Place travel-sized items on your desk
Who among us has never dribbled dressing onto a lap or pitched coffee down a shirt? Welcome to a typical day at the office. To help keep any minor personal hygiene backup intact, pack a pouch of travel-size handy odds and toiletries on your desk.  
Moreover, include a thread and needle to sew a lost button or mend an undone hem, deodorant, a comb or hairbrush, adhesive bandages, floss, and a clean shirt to change. Other than that, you can also keep a separate cleaning kit with you if something accidentally spills on your desk.  Some of these elements may seem unnecessary, but you can never tell when the need will arrive!  
4. Use technology to reduce risk
There are also a few structural things you can do to create better hygiene practices in your office. The cyberworld has assisted immensely with this. Many high-end buildings have some technology installed in their rooms to take care of the employees. Similarly, you can utilize tools and equipment that will decrease the need to touch surfaces and lower the risk of transmission of bacteria and viruses. 
These include motion sensor lights instead of switch-on lights and double-swinging push doors that eliminate the need to touch door handles or doorplates. You may effectively address this by executing specific far-reaching guidelines, such as an employee dress code. Trust us, this is the future, and it's a revolutionary way to expand your horizons while keeping hygiene at the top of your list. 
5. Don't forget to post signs
You can't always be there to remind employees of their cleaning responsibilities. Besides, no one wants a micromanager breathing on their necks. That said, everyone can benefit from gentle reminders in the form of safety signs. Signs that demonstrate how to wash hands or adequately indicate the location of hand sanitizers or trash bins are great ideas. Maintaining good hygiene is a job meant for everyone in the office. Having the cooperation of every worker is the key to making cleanliness a priority.  
Some vital signs include: 
San

i

ti

z

e your hands before entering or starting work

 

Wash your hands

 

Clean up spillages

 

Please keep the toilets tidy and clean

 

A hygiene notice – portrait 

 
Placing signs on every corner of your workplace will drastically improve hygiene. Employees will know what to do and how to do it. 
Final verdict 
Managing hygiene etiquette is crucial not only because of the present COVID-19 scenario but also for providing peace of mind to the workers in a healthy place. As workplace situations also play a significant role in inspiring employees to contribute to the office, it is an individual's responsibility to care for the place's sanitation for himself and others. So follow the above sure-fire ways to improve office hygiene. Before you know it, your building will become safe, productive, and disease-free.