Like brands such as Airbnb and Deliveroo, Uber is a service that has transformed how we live our lives. If you need to get from A-to-B, it's a fast and effective way to request a ride. You don't have to call a cab office or physically go to a taxi rank. But it can also be great for car owners who want to make some extra cash – or an entire living – by becoming an Uber driver.  
But how do you tell if driving for Uber is the right decision for you? If it's something that you're considering, it can be all too easy to focus on the apparent upsides. Yet it's important to be up-to-speed with the potential pitfalls of becoming an Uber driver. Only then can you know exactly what you're getting into and whether turning your car into a taxi is right for you. 
What is Uber and how to get started
The idea behind Uber came about in December 2008 after its two founders struggled to find a taxi in Paris. Since then, the service has spread throughout the world – from Tokyo to London. Food delivery is now part of its service offer too. With millions of active users each month, the demand for its services means there are plenty of opportunities for drivers to benefit. 
It's pretty easy to get started too. All you need to do is let Uber know which town or city you'd like to drive in and the type of license you have. You do need to meet its vehicle requirements, however, before you can start welcoming passengers. You'll also need to make sure you have a specific form of insurance in place too. 
The advantages of driving for Uber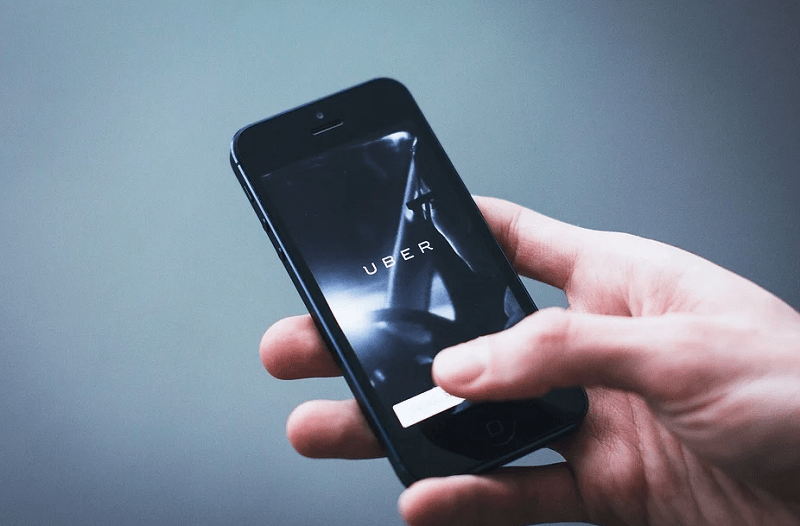 Once you're accepted, you can start taking advantage of all those perks that becoming an Uber driver offers. These include: 
Being your own boss:

 You 

get to decide

 when 

you want to work and for how long. No one will tell you otherwise.

 

 

Immediate payment:

 

You can rest easy knowing that your fare is paid immediately via the app. You can access that money straight away too (for a small fee). 

 

Surge pricing:

 

At peak or busy times, your services become much more valuable. It means the 

fares go up for the passengers – and more money for you.

 

Safety

:

 

No money changes hands, 

so 

there's

 no money for a would-be robber to steal. You can also avoid rude or unruly passengers based on other drivers' ratings.

  

Sociable and relaxing:

 If you enjoy driving as a hobby, why 

wouldn't

 you want to do that for a living. And 

there's

 the added bonus of talking to new and interesting people.

 
What are the disadvantages of Uber?
For all the benefits of driving for Uber, the disadvantages mean it's not right for everyone. The most important of these include: 
Unsociable hours: 

As is the same for all taxi and private hire drivers, more money is made during unsociable hours early in the morning or late at night.

 

Wear and tear: 

By accepting passengers, 

you'll

 put your car through a lot more wear and tear than normal. And that means you might need to upgrade sooner.

 

Limited locations: 

In the UK, Uber 

only 

operates in major towns and cities

.

 In Wales, for example, it only serves Cardiff. Until it comes to your area, 

it 

won't

 be an option.

 

 

Banned from operating: 

In some locations, local authorities are now taking steps to 

ban Uber from operating

 over safety concerns.

 

Tax implications: 

After a year 

of lockdowns, drivers could face the prospect of having to contend with 

adding VAT to their fares

 to raise post-pandemic taxes in the UK.

 
If you're thinking about driving for Uber, you'll have your own idea of what constitutes a pro or a con. Some of the above could be a huge deal for you, while others may be less so.
No matter what you decide, however, becoming an Uber driver is a decision that should be made with full view of the facts. After all, it'll have an impact on how you live your own life.