As anyone running a business will tell you, perception is one of the most important things. And very often, perception and reputation go hand in hand.
People will naturally make judgements based on their first experiences of something. And that's why, to run a successful business, you have to make it look good.
It might not seem overly relevant, but in reality, it is one of the most important things. The visual aspect of your commercial space is one of the primary forms of local marketing. So you need to understand how much this matters as a business owner.
There are particular things you'll need to think about when it comes to the visual components of your business. Here are a few things you should take into account.
Look at Everything With a Business Eye
Everything relating to your premises and commercial space you need to look at in a business sense. You have to remember that you are running a business and a brand. And you need to think about how the visual aesthetic will help or hinder the success of the business.
So you need to put your business cap on and make sure this is your primary focus. Think about how your brand is reflected through your visual makeup. You can then think about the ways in which you can improve things.
Make Sure You Get it Properly Designed
Because it's so important to make sure you are visually appealing, you need to make sure your commercial space is well designed. Now, this can often prove harder than it sounds. And it really depends on the size, shape and location of your premises.
The best thing to do is to check out a commercial design company who offer interior fitouts. That way you can get professional and skilled people involved in the new design. You're making sure it's done properly and that it will look the best it possibly can.
Think What Customers Will See
Whenever you make any business decisions, it's always important to think from a client perspective. Consider what your customers will see when they look at the business. The goal is to attract them as much as you can, so you need to put yourself in their shoes.
Making decisions from a client perspective is the best way to help the business thrive and improve. If you can always try to make decisions with your customers in mind, you will never be short of business success.
Can You Make it More Appealing?
It's important to think about whether there are any ways you can improve the visual aesthetic. There is bound to be something you can do or would like to do. Making improvements to the visual appeal of your commercial space is a recipe for success.
This is something you always need to be wary of as a business owner. Ask yourself, how can I make the visual aspect of my commercial space better?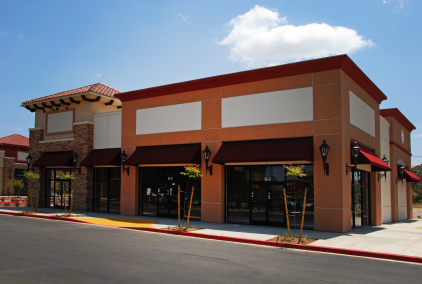 You need to understand how much your commercial space matters in a visual sense. You are trying to attract customers to the business, so you need an attractive business.
You need to make sure you present all your business assets in the best possible way. So try to focus on making yourself as visually appealing as possible.