Following the rapid spread of the COVID-19 pandemic, many individuals, families, businesses, and nonprofits are finding themselves in unprecedented straits as the economy has plummeted and daily life has come to a halt. However, in these dire times of need, we have still seen many businesses rise to the occasion to help others. From providing food and essentials to donating to research, there are countless ways their efforts are being felt by the national community.  
Here are some of the most impactful ways businesses have helped during the pandemic, so far: 
1: Donating PPE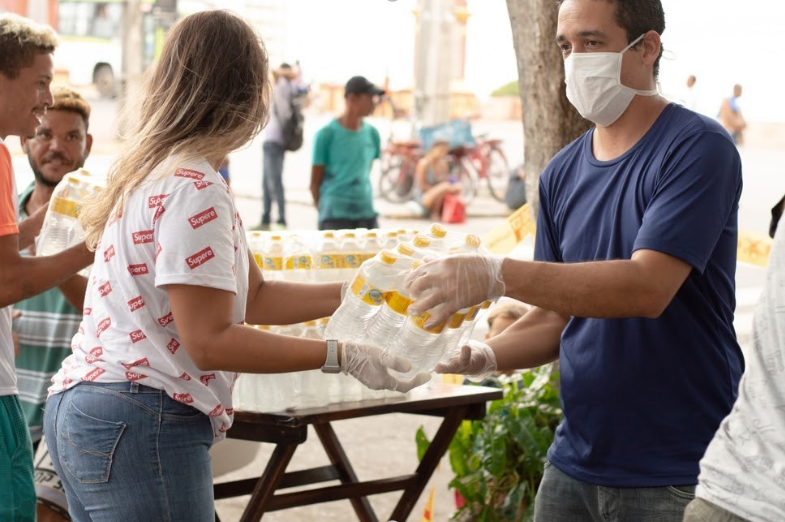 PPE or personal protective equipment has been in very limited supply since COVID-19 has broken out, leaving many medical professionals at high-risk of contracting the virus. To help frontline workers receive the protection they need, many businesses have donated masks and other supplies. Companies who have donated PPE include: 
Tesla

 

Lowes

 

Facebook

 

Apple

 

T-Mobile
There has also been a rise in individual crafters who have used their skills to create masks and other gear to protect others during these times.  
2: Distilleries Making and Giving Away Hand Sanitizer During the Shortage
It's no secret that hand sanitizer has been harder to come by than ever and is still in high demand. To meet these needs, many distilleries across the nation have dedicated their machinery and time to making hand sanitizer on-site. To ensure that it gets into the hands of those who need it most, many are providing it for free or for a deal.  
3: Providing Free Meals to Healthcare workers
As healthcare workers are forced to work virtually around the clock and are often unable to return home for safety reasons, restaurants have started offering discounts or free meals and beverages to healthcare workers to make staying fueled up easier. Some of these generous companies include: 
Krispy Kreme 

 

McDonald's

 

Starbucks

 

Sweetgreen

 

Friendly's

 
On a local scale, many small businesses have also been delivering free meals to hospitals.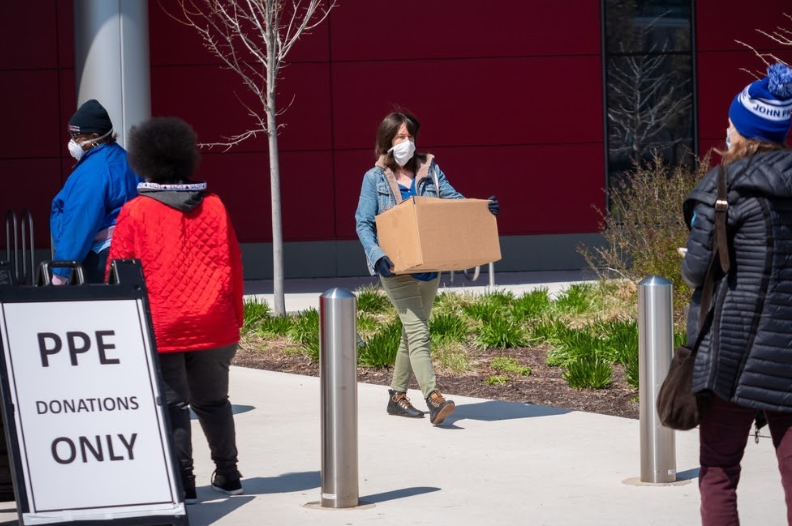 4: Providing free meals to industry members 
As the service industry has been hit severely due to the inability to operate or provide work-from-home options, many bars and restaurants that are still providing take out are offering free meals to other service members. This has largely been seen on a local level with small businesses stepping up to the plate to help their fellow restaurant industry workers who are out of a job.  
5: Airlines Flying Medical Professionals for Free
To help ensure underserved or understaffed areas have the medical personnel they need to treat patients, many airlines have provided free flights for medical professionals and volunteers, including:  
Amid flight cancellations and reductions that limit travel for everyone, their efforts are helping to encourage help from all over the nation.  
6: Free Online Courses
It's no secret that many people are feeling restless and anxious when they are stuck indoors without their usual routine to keep them fulfilled. To help those doing their part by staying isolated, many organizations have been providing free online courses, including:  
LinkedIn

 

Udacity

 

Coursera 

 
Yale is even offering their Science of Well-Being course for free right now.  
7: Raising Money for Employees
While the majority of businesses have significantly had to cut hours and layoff their employees, many are still making efforts to help support their employees financially during these times. There have been a variety of small businesses who have specials that put all proceeds and any donations from patrons in their employees' pockets. Some have even gotten creative creating unique merchandise to generate funds.  
8: Donating to Research
And of course, last but not least, many big businesses are doing their part to help fund research on coronavirus, including Amazon and Microsoft. There are also more than 20 companies currently working on developing coronavirus treatments.  
The response to the need for help during the pandemic has been outstanding, from big corporations to small local businesses. Their leadership has helped in countless ways as they continue to help those who are currently struggling financially, mentally, and medically. From support programs and fundraising to direct relief, we are likely to continue to see this outpouring of support as everyone works together to get through this and rebuild when it is safe to resume normal life.