Moving your business's location is not only an exciting prospect, but it is also a necessary one.
Businesses that have big plans for the future will need to move their premises every couple of years to keep up with their growth. Only then can they take start to expand and make more sales and profit.
Of course, you can't take ages to make a move because time is money in business. For that reason, you need to push the move through as quickly as possible. Here are a few ways to get the job done ASAP.
Plan It Ahead Of Time
Although you would love to pick up your stuff and drive down to your new offices, you can't. The truth is that there are some parts of the process that take quite a while.
It is for that reason that you need to plan them ahead of time. If you are proactive, you can get ahead of the process so that it doesn't take as long as it normally would.
For example, you can ring your realtor and ask them to find you a selection of suitable venues. Everything will fall into place if you get the ball rolling early.
Ask For Help
There is too much for you to move alone. Even if you got everyone in the company to pitch in you would struggle. That is why you need to ask for help.
You can ask as many people as you know if they will help. But, that probably won't happen. Although, it depends on how nice your friends and family are!
Your best bet is to get a quote from several moving companies. When you ask more than one for a quote, you can find the lowest price. As long as they aren't overcompensating, they will save you a fortune in moving fees.
Get Everyone To Pitch In
It is their move as well as yours, and they should help out with the process. They can help in a variety of different ways, from packing to helping the movers load the boxes on the back of the van.
Whatever form their help takes, they need to know that it isn't cool to stand around and do nothing. It isn't like they have the day off to slack off and do what they please. They are still, technically, working, and they need to pull their weight. As the saying goes, many hands make light work.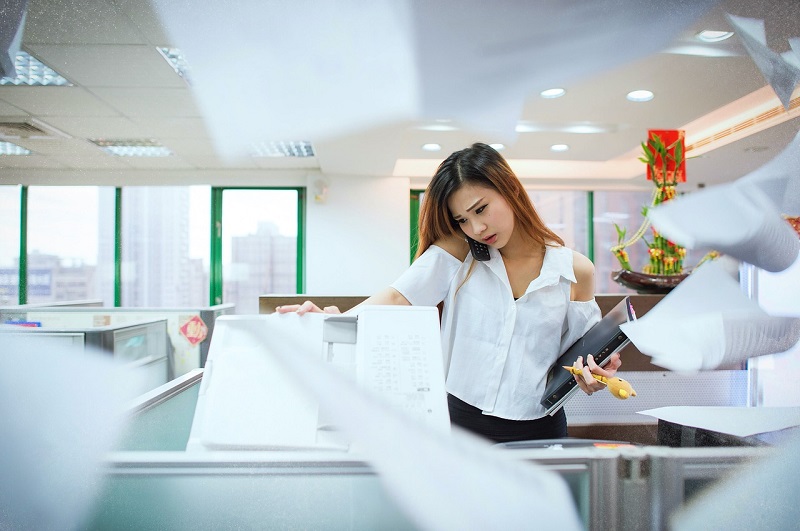 Allocate Your Resources Properly
You are going to need to put your resources in the correct places if the move is going to go quickly. If you don't, you will have to waste more time finding alternatives. Not to mention you will have to find the money too.
Obviously, a lot of money needs to go into the physical process, so don't be afraid to pay the movers their due. But, you also need to put resources into the planning. Never underestimate how important planning a move is to the final result.
Any business that can pull off a quick move is one that won't lose money.