There has never been a better time for being a small software company.
Many modern marketing techniques allow small firms to mix it with the big guns in a way that is unprecedented – but you need to get them right.
Here are seven simple marketing tips for small software businesses that can help you boost your sales and achieve the results you desire.
SEO
Your first goal is to rank as high as you can in the search engines so that anyone looking for the type of software you create can find you.
You should test various keywords, and create content around those keywords. Also, spend some time looking at how you can improve your website – and monitor every action that occurs on your site.
It might be best to find a specialist SEO firm that has an excellent reputation for helping software companies. It will free up your development time, and give you the experience and knowledge you need to make an impact.
Affiliate marketing
Once you have a product to launch, think about offering it out via affiliate marketing. It's a process where someone else – other website owners, for example – will promote and sell your product. If their promotion results in a sale of your product, you pay them a commission – it's as simple as that.
There are several agreements you can come to – you can pay for each click; each lead, or per sale. I recommend click bank affiliate marketing, or taking a look around at the enormous number of affiliate directories and finding one that suits your needs and product.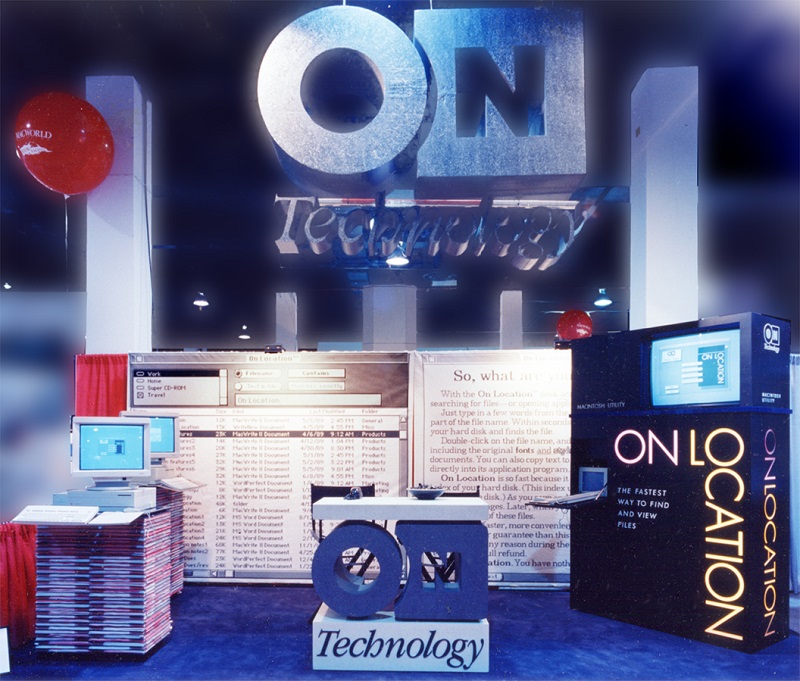 Piggybacking
If your software product is struggling to get attention, think about piggybacking on an already popular product. You could develop a program that complements another, for example. Think about how Hootsuite makes it easier for people to access and update their social media channels for example. Or, you could replace a popular outgoing software that is being put to bed by the company that made them.
Take SearchBlox, for instance. They are developing a Google Search Appliance alternative, which Google is pulling. Picasa is another product that is saying goodbye but has no standalone alternative. Keep your ears to the ground and you will always find opportunities to piggyback on a major company's product.
Use download sites and directories
Another option for software developers is to submit their software to download lists. There are plenty out there, from CNet's Download.com to The Free Software Directory. There is a drawback, of course.
Many of these directories require your product to be free at the point of download. But, if you scale back the product and only offer basic functionality, you will find people will buy the full version if they like it. It's also perfect for building vital links to your website, which can boost your SEO efforts.
Social Media Presence
A vital part of modern marketing is having a presence on popular social networks. Create an account on Facebook, Twitter, Instagram, and LinkedIn, and make sure your profile is complete, with information about your business and the type of software you offer. Then start interacting with potential customers by posting interesting and relevant content that keeps them engaged.
By doing so, you can demonstrate your knowledge to potential customers and build relationships with them which will eventually lead to sales down the line.
Content Creation
Creating effective content will help you engage with potential customers and build relationships that could lead to sales. It's important to think about how you can create content that is interesting, informative, and relevant to your target audience. Make sure it is optimized for SEO so it can be easily found online. Try to focus on topics that are related to your software and what it can do for customers.
You could create blog posts, video tutorials, infographics, or webinars to help demonstrate the capabilities of your software and why people should use it. You could also repurpose content from other sources such as interviews with industry experts or podcast appearances.
Online Advertising
Advertising your software online is a great way to generate new leads and customers. Platforms such as Google Ads or Facebook Ads allow you to create targeted campaigns that reach people who are interested in what you have to offer. You can use different types of ads, such as search ads, display ads, video ads, or shopping ads to reach potential customers.
You can also use retargeting campaigns, which target people who have already visited your website but did not complete a purchase. With the right combination of creative, targeting, and budget, you can create effective advertising campaigns that bring in real results.
Final Words
Marketing software products can be challenging, but there are proven strategies that you can use to ensure your product stands out from the crowd. Whether it's piggybacking on an already popular product, submitting your software to download sites and directories, or engaging with potential customers through content creation and online advertising, there are plenty of ways to get your software noticed. By taking the right steps, you can ensure that your product stands out from the competition and drives sales for your business.
Good luck!
Featured image credit