There are a million and one business concepts you might consider this year. However, some of them are much more reliable than others. So, it makes sense to select an idea that it virtually guaranteed to ensure you make a healthy profit.
The property industry is booming at the current time. That means savvy entrepreneurs around the world are rushing to set up companies in that marketplace.
You should follow suit if you want to make a killing.
Believe it or not, you probably won't need much cash to get started.
Those of you who want to become landlords can apply for specialist low-rate mortgages. The rest of you can get the money you require without working too hard.
Here are just some of the reasons you should start a property business soon.
High return on investment
People who buy and sell properties for a profit tend to see a high return on their investment. Of course, that all depends on the improvements you make and how much they cost.
However, there are thousands of people making a good living each year. You just need to learn some basic small business management techniques.
That should go at least some of the way towards putting your mind at ease. Anyone who doesn't want to buy and sell might think about starting a real estate agency.
That way, you can make lots of cash from commission without risking a single dollar.
An active marketplace
The general public buy new properties at an alarming rate. That is why there is so much money to be made within the industry.
Real estate agents can take anywhere from 1% to 10% from each sale. For a home that is on the market for $200,000, that means you could receive between $2000 and $20,000.
Just think how healthy your bank accounts will seem when you do that a few times every month.
No overheads
So long as you choose to become an agent rather than a buyer, it is possible to keep your overheads low. In the digital age, there is no need to rent physical premises.
You just need to make a small investment in a good website.
Once you've done that, you can handle all your business operations online. The lack of overheads means that almost 100% of the money you receive can enter your accounts as profit.
The manager of Colliers said in a recent interview that real estate companies are booming in Australia. The same is true in most countries around the world.
So, the opportunities are out there if you're willing to look for them.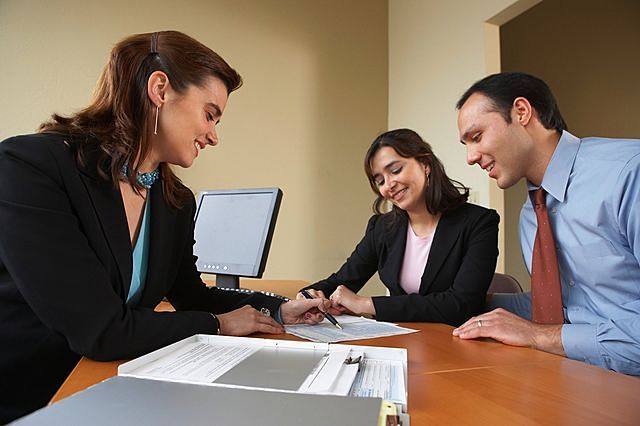 So, there you have it. Those of you who read the information should see that starting a property business is a wise move.
In no other marketplaces will you see the same level of earning potential.
The best thing about operating in the property sector is that you don't need qualifications or experience.
You could obviously earn more as a solicitor or legal representative.
Even so, most people do not have the time to head off to university for five years.