A dreary workspace every day can drain your mental energy before you've even started on the day's To-Do list. Forbes has reported on the importance of designing workplaces that support mental health and well-being.
A business that thrives and survives needs an optimized workspace. Is yours the best it can be? We pinpoint the most important aspects of a great office below. 
If your space is falling short in any or all of these areas, it might be time to call a contractor or grab some plants on your next grocery trip. Here's how to know if your workspace needs some work.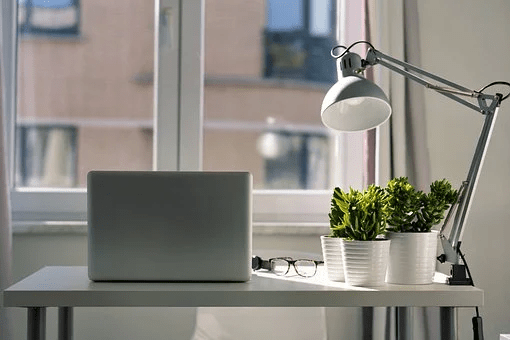 1. The Infrastructure Is Shaky
Businesses often underestimate the importance of building infrastructure on morale and productivity. The Broken Window theory shows that fixing small "neglect signals" encourages better behaviors. Niggly problems like damp stains on a roof or a leaky bathroom faucet can make employees feel that neglect is acceptable in the workplace. 
Check to see if your space's infrastructure measures up to your business's standard of excellence. 
2. The Lighting Is Dim
Lighting and air quality significantly affect how well you are able to work. Dim illumination can preempt headaches, eye strain, and tiredness, while natural brightness can improve productivity and job satisfaction. It's important to gauge how well-lit your office is and adapt accordingly. 
If you need to add some brightness to your space, windows with sheer curtains, eco-friendly warm lighting, and mirrors can help. Natural illumination and air are better than artificial options. Aim for sunlight and direct airflow where possible. 
3. The Colors Are Dull
Psychology shows that our spaces' coloring affects mood, productivity, and even stress levels. Look at where you can add pops of shade. A bright wall hanging or some vibrant cushions can go a long way to enhancing your office space. 
Blues and greens are calming and may reduce stress, while reds, oranges, and yellows have been shown to incite passion, creativity, and cheerfulness. Choose one or mix a few tones to create a welcoming and productive workspace.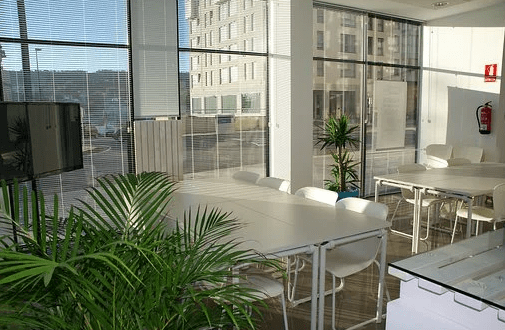 4. There's No Greenery
An efficient way to add color and improve air quality is by introducing some greenery to the workspace. Plantscaping has grown in popularity in the workplace due to its calming effects. It's also a great way to improve employee commitment and organizational interaction if the responsibility to care for them is shared.
5. There's No Space to Play
Research shows that having creative, playful spaces makes employees happier and enhances innovation and productivity. Increasingly, workplaces are adding fun spaces where colleagues can unwind and grow their relationships with one another. If you have the room for it, why not consider adding a ping pong table, an outdoor gym, or even a lifesize Jenga game?
Last Thoughts
If your infrastructure is a little shaky, your lights and colors are dull, you have no greenery, and there's no space to play, it might be time to revamp your office. Put in some effort so that you can work better, and you won't be disappointed.