There's only so much that a business can do in-house. Budgets are tight, and time is limited.
So, there are some tasks that are best outsourced to save time and cash for your business.
IT Support
Pretty much every office uses computers and IT systems that need to be maintained. If the network in your office goes down, you'll need instant support to get it back up and running again.
The longer it's out of action, the worse the effects on your business will be. We're all reliant on computers and technology nowadays, so get the best support by outsourcing to a company that knows its stuff.
SEO
All good businesses need to have a strategy for SEO. This is the process of making your website and its pages locatable on search engines.
Most people will arrive at your business's website via a search engine. So, this is something that's vitally important if you want to increase your number of hits.
This is something that requires skill and knowledge though, so you should consider using professionals, like the USEO Agency.
Bookkeeping
Making sure that the business's books are balanced is one of the most important tasks in any business, so it needs to be done correctly. If it's not done correctly, it will be impossible to get an accurate overview of the health of your business is in.
Misleading figures can lead to business owners making the wrong decisions. Bookkeeping is also very time-consuming. So, for those two reasons, outsourcing is a sensible idea.
Data Entry
Let's face, it data entry is an incredibly dull job; there's no way of denying it. If you don't do it, your business could suffer. It's one of those boring but necessary tasks that simply have to be done by someone.
But it isn't something that your business wants to be spending vast sums of money on. So, instead of hiring someone to do the job, why not let an outsourced company take care of it?
Social Media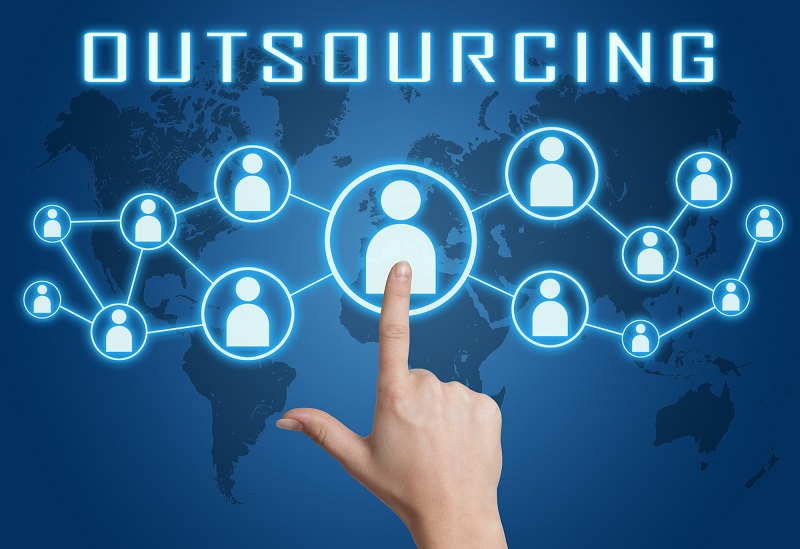 To have a strong presence on social media takes dedication and a long-term vision. And, unfortunately, that's something that many small businesses simply don't have the funds or time to do.
So, it could be far more sensible to let someone else take care of social media for you. As long as the company is reputable and accountable, it should be fine. Although it probably is a good idea to keep tabs on what they post.
Travel Management
If your business requires its employees to travel around to different cities or even different countries, travel management will be a big concern for you.
Luckily for you, there are companies that can take care of your travel arrangements for you.
All you have to do is keep them informed and then they'll organize all the boring stuff for you, so you and your employees won't have to worry about it.
Human Resources
Having an in-house Human Resources department can be costly, so it's best to outsource this task.
Outsourcing the HR requirements of a business allows the company to tap into specialized expertise and industry experience that they may not have access to internally. By doing this, businesses can also reduce costs associated with payroll, benefits administration, and employee training. This can save the business time and money.
Outsourcing to a dedicated HR specialist also allows businesses to stay compliant with all relevant employment laws and regulations.
Marketing
Good marketing is essential for any business that wants to increase its customer base, but it can be difficult for small businesses to take on the full-time marketing team that they need. This is why it's best to outsource the task of marketing and advertising to a reputable and experienced company.
Outsourcing your marketing needs can help you reach more potential customers, as well as access resources and expertise that may not be available within your own business. A good outsourced marketing provider can provide all the services that you need, from website design and SEO to content creation and email marketing.
Final Words
These are just a few tasks that can be easily outsourced in order to save time, money, and resources. By outsourcing these tasks, businesses can free up their employees to focus on more important areas of the business and ensure that they have access to the right people with the right skills to get the job done correctly.
Outsourcing can help businesses grow and remain competitive in today's market. So, if you are considering outsourcing tasks for your business, make sure that you do your research and find a reliable provider who is committed to helping your business succeed.