Postage has become an important part of many businesses thanks to the rise of online retailing. And while the costs of running a physical store have gone down, new postal costs have emerged.
Many businesses find themselves paying over the odds for postal services. It's eating into their revenues and their profits.
So it's important that they do all they can to reduce this expense, just like they would any other. The following are ways your business can save big on its postage costs.
Find Out The Exact Weight Of Your Parcels
Saving money on shipping is all about making small changes to the way you operate. It's about finding a thousand ways to shave a few pence off the price that all add up in the end.
One of the primary ways businesses lose money on shipping is not knowing that their package weighs. Overestimating the weight means that a lot of companies pay more than they need to, just to have their product posted.
All you need to do to solve this problem is invest in a postage meter that can weigh your parcels. Postage meters are cheap, coming in at around £30. Over the long term, they'll pay you back in dividends.
Use The Correct Materials
One of the biggest costs that companies face when shipping isn't the shipping itself. It's damage to products. To reduce this cost, companies need to invest in the correct packaging materials.
For instance, if you're sending out sheets of paper, use postal tubes. If you're sending out bulky items, invest in lightweight styrofoam popcorn and bubble wrap. It's imperative that products reach your customers in excellent condition.
Use Online Comparison Tools
Just as there are websites that allow you to compare car insurance quotes, there are sites that calculate the cost of postage.
Feed in all the details about your parcel's size, weight, and destination, and they'll tell you the cheapest way to ship.
Plan Bulk Postal Runs
A lot of businesses today offer next-day delivery. It's an excellent service, but it can prove to be very expensive. That's why some companies give themselves some breathing room when it comes to shipping products.
Many companies offer a five-day dispatch window so that they can coordinate delivery runs. If your business doesn't ship a high volume of goods, you may want to consider doing this too. Coordinating shipping runs helps save on fuel costs and time spent delivering per customer.
Take Advantage Of Special Offers
Just like in any other sector, the postal sector offers special offers. That's why you should always be on the lookout for special bulk mail or third-class mail delivery options.
These options are particularly useful if you're sending out marketing material.
Cut Down On Packaging Size
Make sure that you're not sending out parcels that are larger than they need to be. Many shipping services charge by both size and weight.
So it's important that you cut down on size wherever possible. Switching from A4 to A5 letter sizes can reduce your shipping costs by up to 50 percent.
Offer discounts to customers who opt for slower shipping services
A great way to save money on postage is to offer discounts to customers who choose slower shipping services.
This could be a flat rate discount or a percentage-based discount based on the option they choose.
Not only will this encourage customers to use the most cost-effective option, but it will also help you save on your overall shipping costs.
Utilize Flat Rate Boxes
One of the most cost-effective ways to save on postage is to use flat-rate boxes.
With flat-rate boxes, you pay a fixed price regardless of the weight or size of your package, which can make them ideal for businesses that send out a large volume of products.
They are also very easy to use as you can simply drop your product in the box, seal it up and ship it off.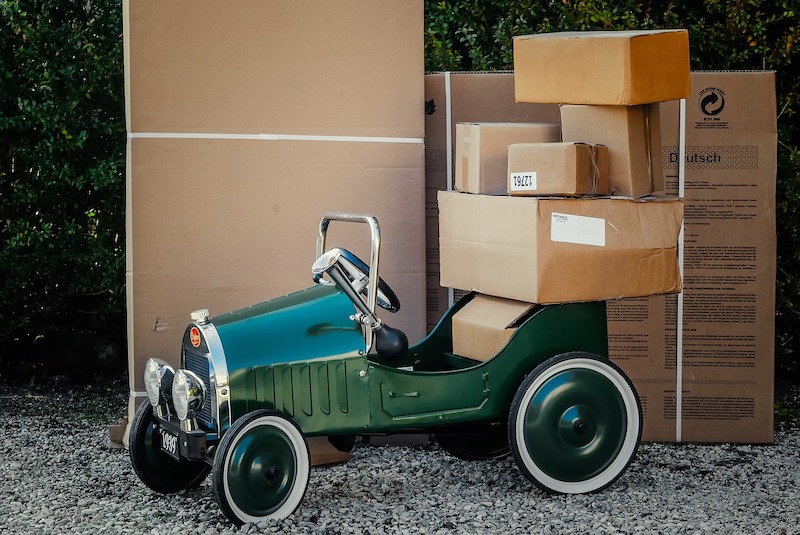 Use a Shipping Software
A great way to automate and streamline your shipping process is to make use of shipping software.
These tools enable you to integrate with popular carriers such as USPS, Canada Post and FedEx so that you can get the most accurate prices for each shipment.
You'll also be able to track shipments directly from within the application, making it much easier for customers to keep an eye on their orders.
Offer Free Shipping When Possible
When possible, try offering free shipping to customers that meet a certain threshold (such as spending over $50).
This will encourage customers to make larger purchases, and it's a great way to save on postage costs as well.
Just keep in mind that you may need to factor in the cost of free shipping into your product prices.
Don't Forget Insurance
Lastly, always make sure that you include insurance in your shipping costs.
This will protect you from any losses due to undelivered or damaged packages, ensuring that both your customers and your business are covered no matter what happens during transit.
Additionally, it can also help reduce customer complaints and queries about lost/damaged items since they know they are covered should anything go wrong.
Final Words
By following these tips, you can save money on postage without compromising on quality or reliable delivery. Start implementing these strategies today and you'll be able to keep more of your hard-earned money in your pocket!
Hope this helps!
Featured image source: en.wikipedia.org