Are you thinking about setting up a business as a mechanic? If so, you're in the right place.
It may look like an exciting and rewarding venture. But it takes hard work, dedication, and careful planning to make sure your business is successful.
There are many things to consider before launching your auto repair shop such as finding the right location, choosing the right equipment, securing financing, setting up pricing structures, and more.
In this guide, we will provide helpful tips on how to start a mechanic business from scratch — including all of these important details and more!
We'll also discuss some of the common mistakes that new mechanics make when starting their businesses so you know what pitfalls to avoid. So let's get started!
Writing a Good Business Plan
Before setting up a mechanic business, it's vital that you have a well-thought-out business plan.
This should include all the financial and operational aspects of your business such as start-up costs, funding options, projections, and marketing strategies.
The more detailed your plan is, the better chance you will have of finding success.
Getting the Permits and Licenses
Before you can open a business as a mechanic, you will need to get the necessary permits and licenses.
Depending on where you are located, this may involve meeting certain requirements like safety training certifications or completion of certain courses.
It is important that you research the specific regulations in your area before starting any business.
Choosing A Location
If you're unsure whether your business is going to be a success, you might want to think about running your business from your home garage. While this looks unprofessional, if you advertise that you are starting to offer the car service you will get local clients. You will also be able to keep costs low as you won't have to buy or rent a building.
However, it will also limit how many clients you can take on at one time. You might find that you are completely overlooked by customers due to a more successful level of competition.
Instead, you could choose to rent or buy a place to run your business from. But, this presents another problem. The cost of getting started. To get the money you need, you will need to think about taking out a business loan.
To buy everything your business will take to set up, the loan will be fairly substantial. It can be troubling having this type of money loan hanging over your head. But, unless you can find investors for your new business it is your only option.
Choosing Name and Logo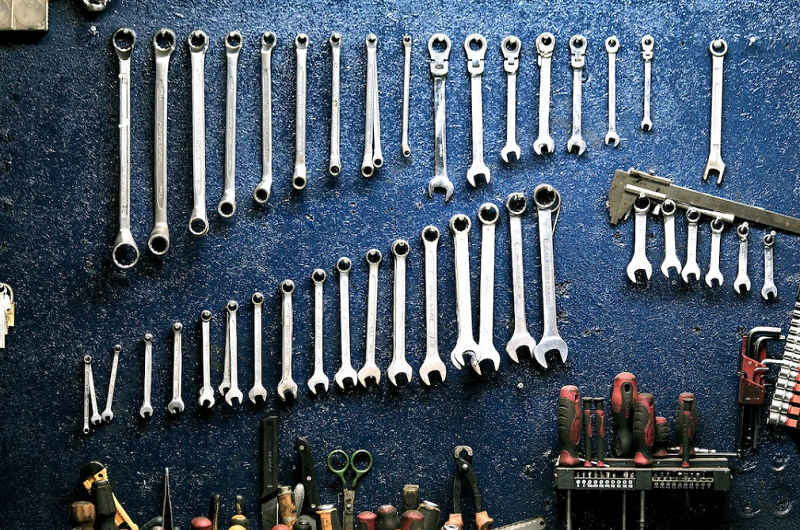 The name and logo you choose for your business are going to be a key part of its success. When choosing the name, it is important that you think of something that people can remember easily. You should also make sure to pick a name and logo that represent the services you offer.
Once you have decided upon a name, create a logo to go with it. You can either design one yourself, or you can hire a professional designer to do the job for you. A great logo will ensure that customers remember your business over others in the area.
Registering for Taxes
Before you can open for business, you will need to register your business for taxes.
Depending on where you are located this may involve registering with both local and federal agencies.
Make sure to do all the research necessary in order to make sure that everything is done correctly.
Opening a business bank account
It is important that you separate your business finances from your personal ones.
To do this, you will need to open a business bank account. This allows you to easily track expenses and income, and will also make filing taxes much easier at the end of the year.
Purchasing Insurance
Insurance is essential when running any business. It will protect you and your customers if something were to go wrong during a job.
You should research the different types of insurance policies available to make sure that you are covered for any eventuality.
Buying The Tools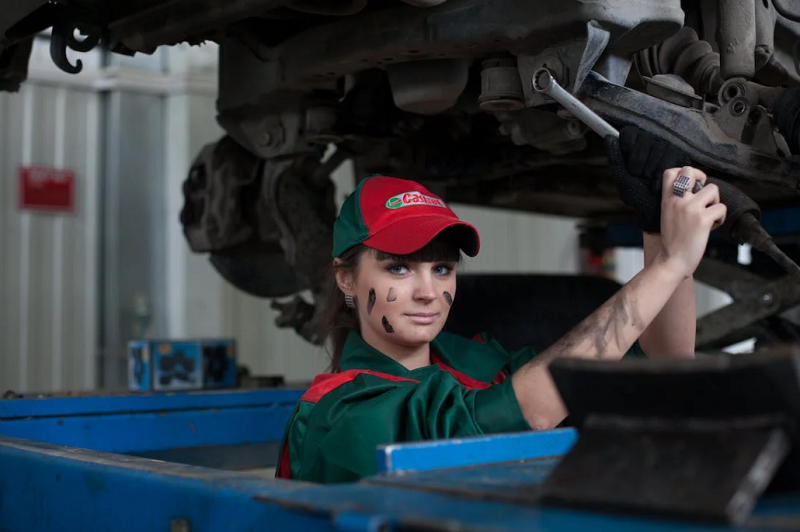 Your premises is not the only cost your business will need to come to terms with. You will also have to buy the tools your business needs to operate.
The good news is that these tools can be bought online at reasonable prices from e-commerce businesses.
For instance, you can purchase a hydraulic torque wrench from a supplier online. This is an essential tool that any mechanic needs to have in their arsenal.
Finding The Clients
There are many ways that you could find clients for your new mechanic business. As you are a local company catering to local customers, you could use Google Business. By setting up a profile, you will be able to put your company on the map online.
Or, you may just want to learn how to recognize opportunities. Don't forget that most mechanics don't make most of their money from individual customers.
They are hired by big businesses to fix all the cars that their employees have. If you can get even just one business to sign on the dotted line, you will be making enough money to stay open.
Expanding And Offering New Services
Also, once you have found success as a mechanic you can expand and offer new services.
For instance, many mechanics begin expanding by getting a license to trade cars and other vehicles.
By doing this, they can give their company another source of income. Or, you could even think about offering spare parts and accessories.
This could be anything from a new set of brakes to air fresheners.
Hiring New Staff
Once you have the tools and location sorted, you will also need to consider staffing. If you are working on your own, this won't be an issue.
But if you plan to hire a staff of mechanics, you will need to budget for wages and benefits.
You may even want to offer some type of flexible work arrangement that will allow you to get the most out of your employees.
Advertising Your Business
Once you have your business set up and ready to go, you need to start advertising it so that people you're open for business.
You can take out ads in local newspapers and magazines, or use online advertising such as Google Ads.
If you have a website, don't forget to start optimizing it for search engines so that more customers can find your business.
Establishing an Online Presence
Establishing an online presence is essential for any business in today's day and age.
Create a website and use social media platforms such as Instagram, Facebook, and Twitter to reach out to customers.
Make sure that you are active on these platforms and post regularly to keep your followers engaged.
Final Takeaway
Running a mechanic business is no easy task, but with proper planning and execution, you can make it successful.
Make sure that you have all of your paperwork in order and double-check everything to ensure that everything is done correctly.
Once this is done, all that's left to do is start building relationships with customers so they come back again and again.
Good luck with your mechanic business! You are sure to succeed if you stick to the tips outlined above.
With a good business plan, the right tools, and an online presence, your new startup is sure to turn heads in no time! Have fun and enjoy the journey as you build your business.