Are you thinking about setting up business as a mechanic? If you have the skills and the training, it could be a great career choice that could lead you to big amounts of profit.
Even if you don't have the necessary training, you could still learn. If you love working with cars, this might still be the perfect career choice for you. The first thing you will need to think about is where to run your business from.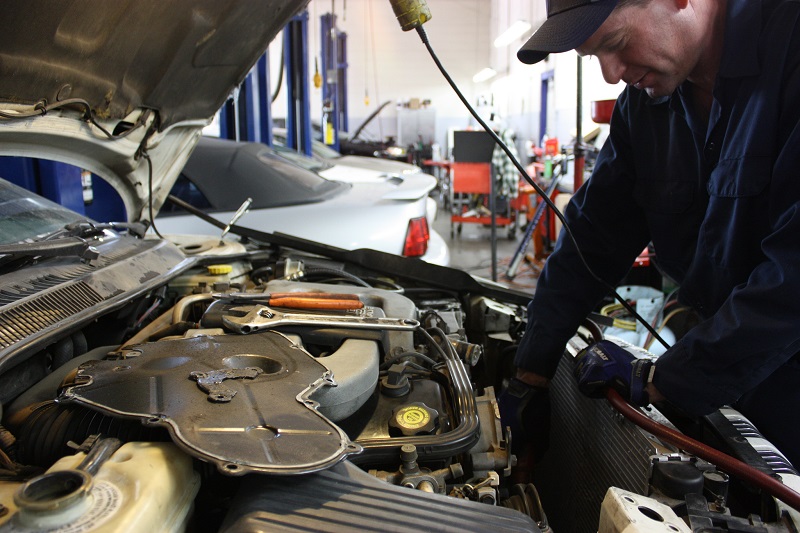 Choosing A Location
If you're unsure whether your business is going to be a success, you might want to think about running your business from your home garage. While this looks unprofessional, if you advertise that you are starting to offer the car service you will get local clients. You will also be able to keep costs low as you won't have to buy or rent a building.
However, it will also limit how many clients you can take on at one time. You might find that you are completely overlooked by customers due to a more successful level of competition.
Instead, you could choose to rent or buy a place to run your business from. But, this presents another problem. The cost of getting started. To get the money you need, you will need to think about taking out a business loan.
To buy everything your business will take to set up, the loan will be fairly substantial. It can be troubling having this type of money loan hanging over your head. But, unless you can find investors for your new business it is your only option.
Buying The Tools
Your premises is not the only cost your business will need to come to terms with. You will also have to buy the tools your business needs to operate. The good news is that these tools can be bought online at reasonable prices from e-commerce businesses.
For instance, you can purchase a hydraulic torque wrench from a supplier online. This is an essential tool that any mechanic needs to have in their arsenal.
Finding The Clients
There are many ways that you could find clients for your new mechanic business. As you are a local company catering to local customers, you could use Google Business. By setting up a profile, you will be able to put your company on the map online.
Or, you may just want to learn how to recognize opportunities. Don't forget that most mechanics don't make most of their money from individual customers.
They are hired by big businesses to fix all the cars that their employees have. If you can get even just one business to sign on the dotted line, you will be making enough money to stay open.
Expanding And Offering New Services
Finally, once you have found success as a mechanic you can expand and offer new services.
For instance, many mechanics begin expanding by getting a license to trade cars and other vehicles. By doing this, they can give their company another source of income.