When it comes to health and hygiene regulations for any area used for food preparation, there are some fundamental rules that any business must follow. These rules are in place to ensure the safe handling, storage and preparation of food items to ensure that the chance of any spread of microscopic bacteria particles is kept to the very minimum. This helps to ensure the safety of anyone who later consumes those products. Whether you are running a catering business or a food processing plant, failure to follow the regulations set by the Food Standards Agency (FSA) can result in hefty fines or being closed down. 
Strip Curtains Direct are a valuable and essential addition to any food preparation area as part of a well-structured hygiene routine. Such a routine can help protect your business and ensure you comply with the regulations.
What is a strip curtain used for?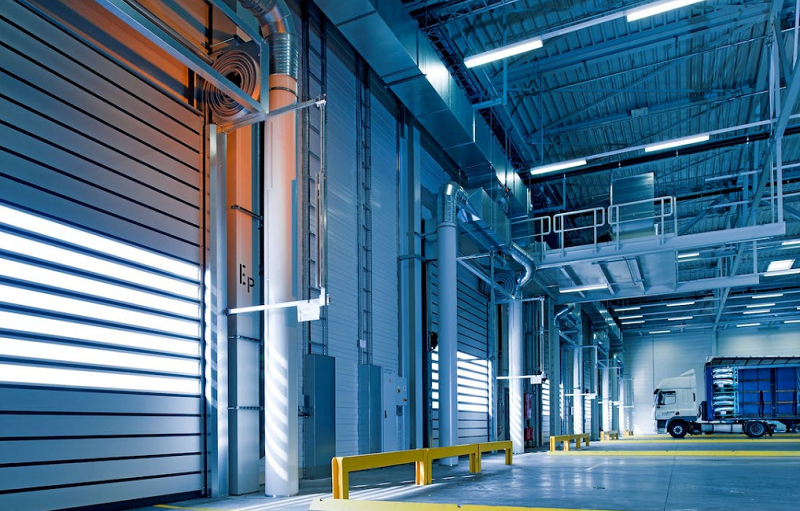 Strip curtains for things like chilled and cold stores are also used in warehouses and factories where there is the need for frequent pedestrian access or the need to operate forklift trucks. Not only are strip curtains also used as area partitions or room partitions. They can be used as a barrier against noise and dust pollution and help regulate temperature, ensuring that food preparation areas do not get too hot or too cold.
When it comes to food production, the purpose of a strip curtain is to help control the temperature in areas such as chillers and also in the entrances to walk-in fridges. Strip curtains form a constant barrier that allows things to pass through before closing again without needing an additional person, and they also offer a good fit without any gaps. Antimicrobial strip curtains in the food processing industry can assist in creating a more hygienic environment that can help prevent the possibility of food poisoning occurring in a customer at some point further down the food chain. 
Strip curtains designed with antimicrobial properties can help protect against bacteria such as Legionella, E. coli, MRSA and Salmonella. They can also protect against fungi and mould. For any food preparation business that is looking to ensure maximum protection against bacteria, it is a good idea to look for a product that has been laboratory tested to ensure its efficacy.
Why is it so important?
When handling large quantities of foodstuffs, it is essential to ensure that the risk of things like cross-contamination is kept to an absolute minimum. If someone becomes ill as a result of eating something prepared on your premises, then you could find yourself facing an investigation by the health inspectors to ensure that you have all the appropriate measures in place. 
This can result in a loss of revenue, consumer confidence and, of course, the chance of a hefty fine. The process for strip curtain installation is simple. It is easy to clean as part of your daily and weekly cleaning schedules, and because each strip can be replaced when damaged, it is also incredibly cost-effective.
Strip curtains can be purchased to fit any sized entranceway as well, with many companies selling standard door sizes and strip curtains that can be made to measure. This means that no matter what your requirements are, there is something out there that can help your business to ensure that it is doing everything it can to ensure that all of the health and safety requirements are being met.