Winter weather has arrived, so you need suitable footwear to warm your feet! From shoveling snow to enjoying winter activities outdoors, the key is finding winter boots that are both reliable and comfortable. However, nothing can be more disappointing than breaking into a new pair of boots only for them to feel stiff and uncomfortable, resulting in a need for tools like bunion protectors. If you want to ensure your boots fit right without sacrificing style or durability, follow these tips! Read on to learn how to have a successful break-in period with any winter boots this season.
Invest in waterproof and insulated boots to keep your feet warm during the winter
As the winter weather approaches, it's essential to stay warm and dry, especially when it comes to your feet. Investing in waterproof and insulated boots is a wise decision to ensure your feet stay protected from the cold and wet. Not only will your feet stay warm and cozy, but you'll also be able to enjoy outdoor activities without worrying about frostbite or wet socks. With various styles and colors available, you can find a pair of boots that fits your personal style and keeps you comfortable all season long. No more sacrificing warmth for fashion – these boots have got you covered. Make the investment and give yourself peace of mind, knowing that your feet are cared for during winter.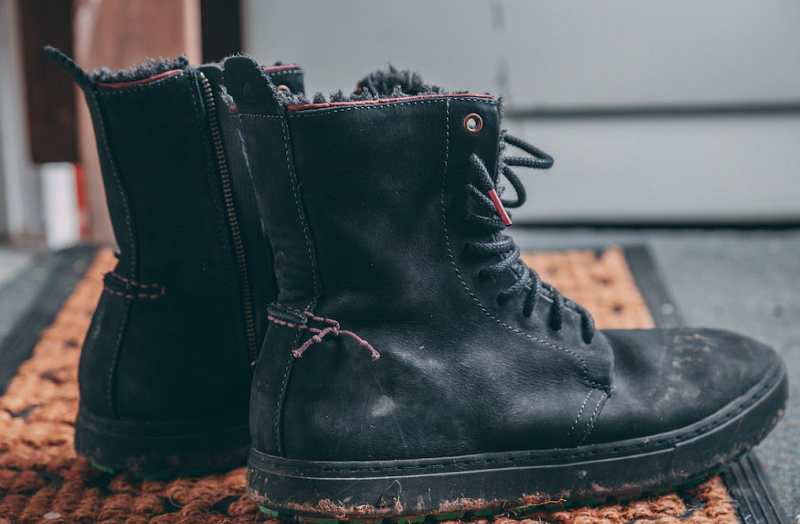 Start breaking in your new boots by wearing them around the house for a few hours each day The solution to needing to break in new, uncomfortable winter boots? Wearing them around the house for a few hours each day. Not only will this soften the leather and loosen up any tight spots, but it will also give you a chance to get used to the feel of the boots. So put on some music, dance around the living room, and start breaking in those boots!
Take extra care to make sure the laces are tied securely before heading out the door 
The excitement of starting a new day can often make us forget the little things, like making sure our shoelaces are tied securely. It's easy to rush out the door and begin our daily routine, but tying our shoes properly can result in a potentially dangerous mishap. The risks are endless, from tripping on uneven pavement to losing a shoe while crossing the street. Taking a few extra seconds to double-check our shoelaces may seem like a minor inconvenience, but it could mean the difference between a smooth and safe day or one filled with unexpected accidents. So, next time you're gearing up to tackle your day, remember to take extra care and ensure those laces are tied securely before heading out the door.