If this lockdown has taught us anything, it is that our online presence and connections are incredibly powerful. For businesses it is one of the smartest ways to survive during any hardship and to diversify your income to better situate yourself for the future.  
Crafting that perfect online presence or great website, however, isn't enough. It doesn't matter how good your social media campaign is, or how much effort you put into the content or digital services you offer. If people cannot find you, then they cannot learn to love you.  
Making your business more visible is a multi-pronged effort, requiring both short-term and long-term efforts outlined in this guide:  
1. Improve Your Website and Digital Presence
Increasing visibility means using different channels to direct people to your presence online. If you want to make all that effort worthwhile you need to perfect your online presence. This means making sure your website looks great, works great, and has exceptional content that people will want to engage with. This same concept also applies to your social media channels. Make them all worth revisiting.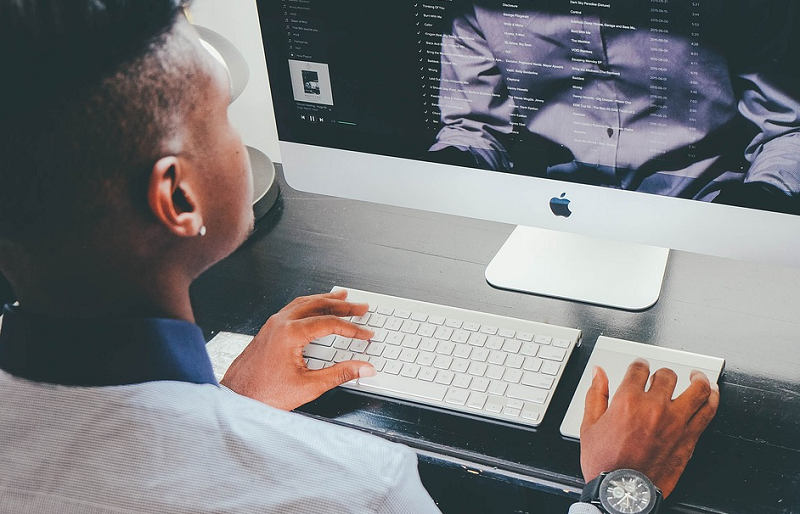 2. Small and Local Business SEO Tips
If you are a small or local business, you can easily make your company more visible online by listing your business on multiple directories in your area. The most important of these is to set up your Google My Business account so that your business may appear on Google Maps and be found by locals searching for you.  
3. Collaboration and Outreach
Collaboration and outreach efforts are some of the best ways to organically grow and introduce yourself to new audiences who have a vested interest in what you offer. Done organically this can be very difficult, as you need to find new influencers, get in touch with them, build a relationship, and even work out a deal long before you can start to benefit from blogger outreach. To kickstart your efforts, it is far better to invest in blogger outreach services where all that initial legwork has already been completed.  
4. PR Marketing
PR is the best way to get your business featured by news sites and pick up greater coverage. You could host a charity event, for example, and be able to get local news, radio shows, and bloggers alike talking about it and even attending it. Local news media love to write about things to do in the area, so this is the perfect opportunity to improve community awareness both in person and online.  
5. PPC Marketing
PPC marketing consists of regular marketing for online channels. Rather than pay to have your advertisement up for so much time, you pay per click. For some keywords this could be budget-friendly, making it a great choice for niche businesses. For more generic businesses, the cost per click is going to be higher. In both cases, PPC marketing should only be one method you use, so diversify to build strong incoming channels.  
Making your business more visible online is the first step towards growing a thriving community of customers. Once you reach that first hurdle, possibilities will grow and so too will your business.