In today's overwhelmingly digital marketing world, exhibitions give businesses a special marketing advantage- the chance to meet and network with important prospects and potential customers.
Exhibitions are an important investment, especially for small businesses. In order to get the best return on your investment, it's important to choose the right conferences to attend. The conference program should have a significant and attractive seminar component as well as a good line up of speakers in order to draw in a large enough audience.
Here are some best practices for putting on the best possible exhibit to promote your brand.
Build relationships
Exhibitions are a terrific platform to meet key members of your industry. Speak to as many people as possible, take the time to listen to everyone as much as you can, and always, always get their business cards.
You should think of the event, in part, as a live research opportunity- where every scrap of data may lead to a potential goldmine. You will be surprised just how much you can learn from a couple days of face-to-face marketing.
Planning your exhibition
Preparation is critical, and if done right, will optimize your networking opportunities. The more forethought you put into your stand, the better your chances for success. Pay close attention to the exhibitor manual, and organise everything accordingly.
Set objectives, and have a plan in place at as early a stage as possible. Keep close tabs on deadlines, and all the material that you need to submit to the organiser.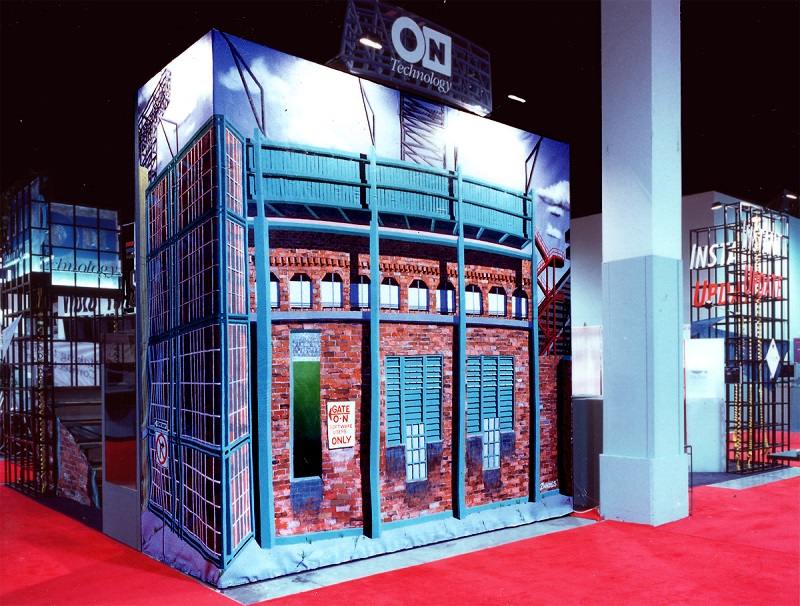 Market messaging
Have all your messages prepared beforehand. Your messaging must be consistent on your stand, in press material, and company literature. This will make your communications clear to both customers and prospects.
Also, if you haven't already- write and practice your 'elevator pitch' – this should last no longer than 30 seconds, and have maximum impact.
Maximize your presence
Combine your presence with other marketing techniques. Use direct mail, newsletters, and Public Relations to boost your profile prior to the event. Review the event website to learn what media partners will be attending.
Contact the attending journalists and tell them what you plan to offer attendees, and prepare press packs. Put your background info, company news and service case studies into your press packs and offer them to all attending journalists.
An important part of optimizing your presence will be having the right information and attention-grabbing materials on and around your stand. It may be hard to secure space for floor decals, banners and signs- but you will want to have more than you can plan for, just in case you discover more usable space after the event starts.
You could take a look at Express Exhibition Displays website, where you can find inspiration for your stand. Reviewing their product galleries can be a great way to begin planning the layout and thematics of your own stand area.
Follow-ups
The event doesn't end after you've left the venue. In fact, this is when the important work begins. Be sure to follow up on all of the leads that you've generated and all of the important people you spoke to. Most corporate events have data scanners, these will help to keep track of everyone who visited your exhibit. This data will be provided to you in a spreadsheet following the event. This makes follow-up activities much easier and efficient, ensuring you have all the contact data on everyone you met, even if you failed to collect business cards.
With all of the right preparations, exhibitions are an excellent platform for promoting brand awareness and generating lots of great sales leads. It is important to curate a steady stream of new business opportunities in an ongoing basis without losing ground with your current customers. Attending a corporate event, exhibition or conference offers you the chance to connect with prospects and customers in a way that no other type of promotional opportunity can.