A CPA certification opens you up to a broad spectrum of unique careers paths that few academic endeavors can match.
CPAs enjoy prestige, stability, and phenomenal pay in every conceivable industry, doing engaging and exciting work.
Vardan Pogosian, founder of Pogosian & Company, CPA mentioned "CPA's are able to work domestically and internationally in a variety of fields, and the job market is growing for CPA professional.
Here are 8 different career options a CPA can consider.
Forensic Accounting
Forensic accountants are the police of the corporate world, investigating white-collar crimes such as fraud or embezzlement.
This exciting field is the right challenge for anyone who enjoys investigating crime, serving he global community, and having the distinction of being an FBI agent.
Accounting in the Entertainment Industry
CPAs working for movie studios, sports teams, production companies, and record labels play important roles in every form of modern entertainment by optimizing budget and managing high profile clients.
It's an attractive vocation for CPAs wanting to find their niche within the driving forces of culture and demand.
IRS Tax Auditor
Tax auditors play an important role in government by verifying the accuracy of federal tax returns.
It's a good experience for analytic people who enjoy studying and actualizing law.
As the saying goes, nothing is certain but death and taxes, so an auditor never has to worry about job stability.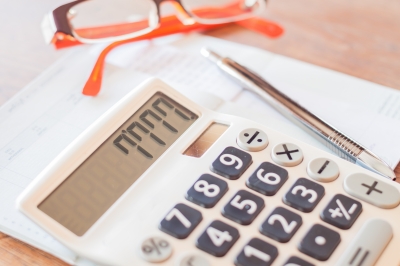 Environmental Accounting
CPAs of this type or particularly suited to combine economic and ecological issues to optimize businesses for keeping costs and environmental consequences low.
The importance of such individuals is becoming increasingly apparent because of current scientific predictions.
When a company "goes green", these are the people who make it happen.
It is an amazing field for environmentally conscious people.
IT Auditing
Another combination of skills for the analytical minded, IT auditors use computer knowledge to manage and secure network data and verify reports in a range of industries.
Consulting
CPAs have good options when it comes to going into business for themselves.
By becoming a consultant, CPAs can independently set their own schedule and decide what types of clients they want to work for without ever setting foot in an office.
International Accounting
Alternatively, they can take their skills abroad and become a part of the global business community.
This is a great job for people who want to not just see the world, but understand its different practices.
International accountants get to enjoy the best treatment in all the major nations and cities of the world.
Education
Sometimes the most fun part of a subject is learning and teaching about it.
People who like the academic setting will find themselves welcome to stay as professors and researchers.
Conclusion
As the demand for new accountants continues to grow, so too do the range of opportunities.
Earning a CPA license is one of the most immediately impactful accomplishments one can strive for in the modern world.
Vardan Pogosian career path –  Glendale CPA, Vardan Pogosian worked for the IRS as CPA tax auditor for over 9 years and in 2014 created Pogosian & Company, CPA.
Working on the "other side" helped Vardan understand the tax system more systematically than his other peers.
The experience he got from the IRS helped his career take off and start his own practice.
Image courtesy of punsayaporn at FreeDigitalPhotos.net