So, somewhere along the line, you've stumbled along the idea of starting a gluten-free business. Perhaps you already make your own delicious gluten-free recipes like gluten-free cake, or simply have a knack for cooking. Either way, you can't get the idea of starting a gluten-free business out of your head, but you also can't help but wonder if starting a gluten-free business is actually profitable or not. This blog will tell you everything that you need to know. 
The Gluten-Free Market Expects A Substantial Amount Of Growth
According to an industry report, the gluten-free industry has seen record growth in previous years and has a positive trajectory. In 2020, during the height of the pandemic, the gluten-free industry continued to grow larger with an estimated growth of approximately 8%. As the market returns to pre-pandemic levels, growth is expected to be explosive. 
This return is not the only thing fueling growth in the gluten-free sector. Individuals with Celiac disease have to eat a strictly gluten-free diet. In recent years, the incidence of individuals with Celiac disease has grown substantially. It is estimated to continue growing at a level of 7.5% per year. Currently, there are not enough gluten-free businesses to accommodate this increase in demand, making it a great time to start a gluten-free bakery. 
Additionally, the rise in people that are choosing to live a vegan lifestyle is fueling the growth of the food intolerance industry. According to this report, it's expected to have an annual increase of over 7%, reaching a growth rate of over $1 billion in one year. 
Gluten-Free Businesses Are Extremely Profitable
Gluten-free businesses have a drastic amount of potential. While there are plenty of people already in the business, the expected growth leaves ample room for new businesses to join in. The market simply is not over saturated yet, making now the perfect time to start saving money to cover those startup costs. There's no time like the present to develop a business plan for a gluten-free business. 
The boom in gluten-free demand has left a significant number of gaps in the gluten-free industry. Key players, such as Kraft and Heinz have already begun to produce gluten-free foods. However, some areas do not provide an ample supply of these, making shopping online necessary. A gluten-free dropshipping business could make shopping easier for customers that have specific dietary needs. 
Gluten-free baby foods are another key area that a lot of corporations are not tapping into. While most jars of baby foods contain natural ingredients and do not contain gluten, there are other key areas of baby food and snacks that do have gluten. For example, teething biscuits, certain brands of puffs, and many other baby snacks are packed with gluten. Very few products are advertised as being gluten-free, making it tedious for parents to find foods to accommodate little ones with allergies. This is a key area that requires additional businesses to fill the gap between supply and demand. 
Determine How Goods Will Be Sold
Determining how to sell your products will be the most important business decision. This can help determine how much profit a business will make, and how much future potential it has. There are several options available to new businesses, and each one has its advantages and disadvantages.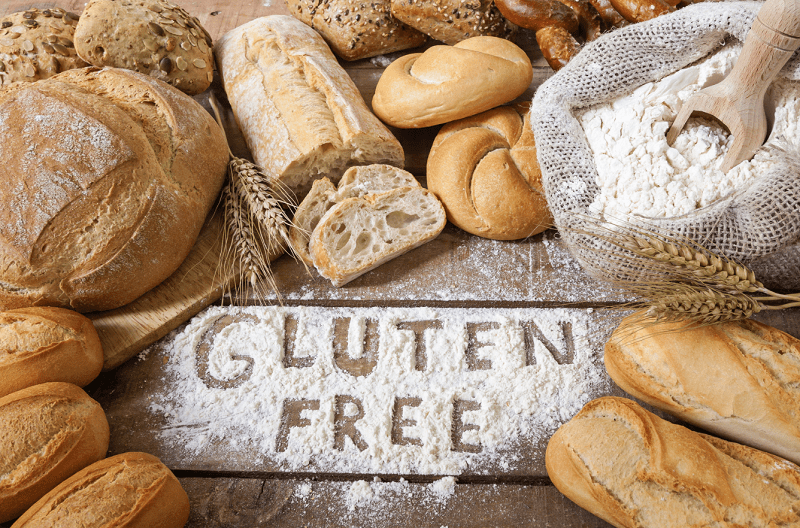 Farmers Market
Some business owners choose to start out at a farmers' market. Most customers at a farmers' market are there to buy fresh, healthy items. These same people can quickly become loyal customers. 
However, it's important to note that farmers' markets are typically only open during certain times of the year. There will be months on end that you do not have this option. Because of that, it's best to use this as an alternative source of revenue or a way to advertise instead of your sole business plan. 
Renting Commercial Space
This puts business owners in a premium location for foot traffic. Using this space guarantees that businesses can operate every day of the year, and gives business owners the opportunity to enjoy having a beautiful shop. 
This option has the highest cost. Renting commercial space can be expensive, and you're limited to the traffic that drives or walks by unless you spend a significant amount on advertising. 
Online Businesses
Online businesses typically have lower start-up costs than a commercial space. Business owners will need to pay for a domain, and web hosting service, and learn to navigate the world of e-commerce. Small business owners can keep their inventory in their houses, helping reduce the amount spent on operations and increasing the amount put in their pockets.
Gluten-Free Business Ideas
There are plenty of gluten-free business ideas! There is not a single market that is oversaturated, allowing new business owners to simply pick which one suits them. Some of the most popular business ideas include: 
Gluten-free bakery business

Fresh baked goods

Gluten-free fast food restaurants like

this one

Gluten-free ice cream

Gluten-free bread and/or bread mix

Gluten-free baking mixes (include a variety of baking mixes, such as pancakes, muffins, bread, etc.) 
These are just a few examples of gluten-free food businesses that have a wonderful chance at success! Many other verticals such as Low glycemic foods, keto, etc are also other related options Learn more about starting your own business with the rest of our blogs.