If you run an office-based company, you may be wondering how your workforce and your business are going to adapt to what is considered "the new normal". You'll probably have a mixture of staff who are desperate to head back into the office and enjoy a sense of normality and those who are certainly more anxious and apprehensive about returning to a busy workplace. 
Whatever mixture of employees you have, as their employer it's your responsibility to ensure that they're safe and the possibility of infection and passing on the virus is as low as possible. Having a reopening plan in place will certainly make the transition easier for all of you.  
Here we'll explore how you can prepare your office for reopening in this new Covid-19 working environment.  
Champion PPE
COVID protection equipment, such as face masks, hand sanitizer, face visors, and disposable gloves should be readily available in all working office environments. Your staff may feel more comfortable wearing their masks whilst in the office, with the option to sanitize their hands throughout the working day – you could provide bottles on each individual's desk. You should also ensure that there is a good supply of hand soap in all sink and bathroom facilities at all times.  
And don't forget to set a good example – if your staff see you taking these measures seriously, washing your hands and wearing a mask etc, then they're more likely to follow suit. 
Rearrange your office layout
Not everyone will be coming back to the office straight away. Whether you're welcoming employees back in phases or you have some staff still working from home, rearranging your office furniture and layout should be a priority. Guidelines state we should be 2m away from each other where possible, so ensuring enough room between desks, a simple and logical one-way system and a good supply of fresh air is essential.  
Implement more cleaning measures 
Ask staff to take responsibility for their desks. Provide plenty of cleaning equipment so they can wipe down their headsets, phones and laptops at the end of the day and between calls etc.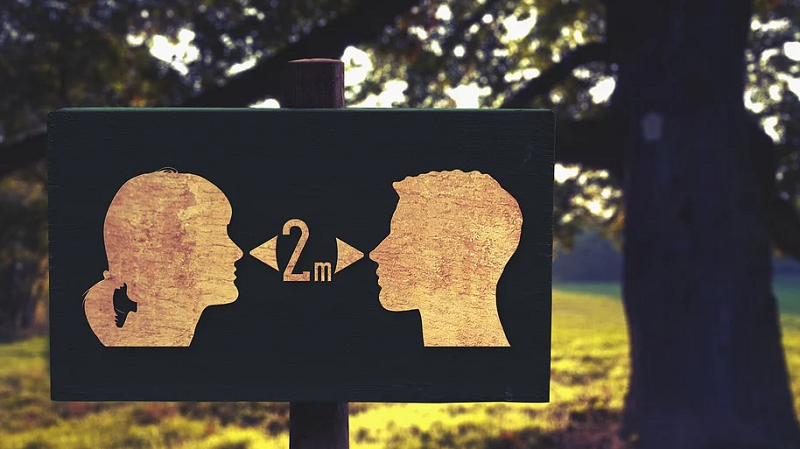 Rethink your communal areas
Thankfully (or not), long meetings with large groups crammed in together will probably be a thing of the past. This means meeting rooms, relaxation areas, communal break areas and cafeteria spaces will probably be vacant. Utilize these spaces to help give your employees more room and spread desks/cubicles out even further.  
Set up health stations
If you have large areas of your office space that are vacant, then consider setting up health or "welcome" stations for your employees to use each morning. These areas can be where your staff has their temperatures checked each day, sanitize their hands before entering the workspace, and confirm that they don't have any symptoms. If you're not using your reception waiting area at this stage, consider utilizing it this way.  
Finally, consider staggered start times
The last thing you want is to have all your staff congregating at the doors to get in at 9 am.
Consider staggered start times for your employees so they arrive in smaller numbers to reduce the risk of infection.