You cannot expect anybody to buy your product or services when they haven't heard of it. Nor will they spend their hard-earned money on something that doesn't provide them value. It is the reason why you need to have an effective promotional strategy. But first, let give you an understanding of what a promotional marketing strategy is? It is a marketing strategy that provides information and persuades a customer to buy a product or service. It involves the use of social media, personal selling techniques, public relations, and much more. 
Companies out there use a combination of these to attract and increase the reach of their business. Regardless of your market offering, having a powerful promotional marketing strategy will help you expand market reach and grow your business. That is if you keep all your cards on the table and play your hands accurately. Even if you already have various promotional strategies in effect, now is the time to provide them with a much-need upgrade. Listed below are some new promotional tactics to get you on your feet.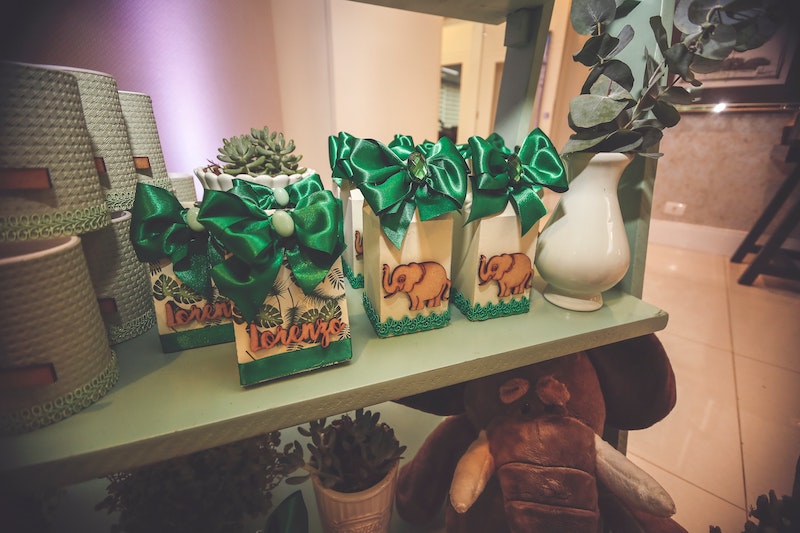 Source  
1. PRODUCT GIVEAWAYS AND SAMPLES
Suppose you provide your customers with a sample product or free giveaways. In that case, this serves as the perfect promotional strategy to increase customers' interest and expand your reach. It is common for companies in the food industry.  
You can contact retail store owners and ask them to install a stand to give away your products for free. Not only will it increase buyer interest, but it will also be the perfect platform for them to try out upcoming products. For instance, if you run an ice cream shop and want your customers to try new products, such as a new orange flavored-lolly, you can give them away for free.  
Similarly, many brands utilize promotional techniques in public events to increase their brand awareness. You can also use such tactics by making goodie bags or customized keychains and diaries; however, chocolates and candies are a better option. Plus, you can get many promotional items to increase brand awareness.  
2. USE CONTESTS AS A PROMOTIONAL TACTIC
Companies hold regular contests as a part of their promotional marketing strategies. Most of these contests also don't require the customer to purchase a product or service. The idea here is to promote your company or brand by putting your name or company logo in front of hundreds of potential customers.  
In the end, people like to take part in contests and win prizes. Such a technique can provide your business the exposure it needs. You can also sponsor contests held by other companies and ask them to promote your products through their contest platform. 
3. ONLINE CUSTOMER SURVEYS
Contacting existing customers via email, text, or phone is a promotional strategy that all businesses use. You can hire skilled salespersons who can make survey calls daily to gather information about your products. Or send an online survey via email. You can then use this information later on for marketing purposes. 
This kind of promotional strategy provides you with a dual purpose. It promotes your products and also lets the customer know that you care about their feedback. In the end, customers appreciate their opinions being sought.  
4. GIFT CARDS
Providing gift cards to regular customers is a viable option to achieve returning customers. However, many regular customers also purchase gift cards for their friends and family, increasing your customer pool.  
Plus, they can also be used as a reward for existing customers who frequently purchase to encourage further purchases.  
5. PROMOTION ON SOCIAL MEDIA
Social media apps provide businesses with a perfect way to promote their products online and increase their visibility. They allow you to connect with millions of potential new customers worldwide in a more relaxed environment. Social media provides you the ability to stay in touch with your customers on a more personal level and understand their needs.  
It also lessens the communication gap between the customers and the company, helping you market your products efficiently.  
6. REFERRAL PROGRAMS
Through a customer referral program, existing customers can refer your products to their friends, family, or acquaintances. This program can provide individuals knowledge about giveaways, promotions, cash rewards, or discounts that you may have on your products. 
Through such a promotional marketing strategy, you can effectively leverage your customers by converting them into a sales force. So, introduce a referral incentive program into your marketing strategy if you don't already have one. 
CONCLUSION 
Using such promotional marketing tactics will provide you with a rise in ROI and increase your presence in the marketplace. After all, customers appreciate that companies look after them. What better way to do it than to introduce these six promotional tactics. Implement them, and you will reach customers worldwide and expand your customer pool.