As time goes on, the race in every industry keeps on growing. More and more businesses strive to target the same audience, and it becomes harder and harder to maintain your brand's visibility and keep the brand fresh in consumers' minds. When a business needs marketing strategies and tactics that will make their brand outshine the others and stand out from the crowd. Companies have to ensure that customers get their message. But like everything else, it is becoming harder and harder for messages to stand out. Customers are being bombarded with 5000 promotional messages every day, and you have to make sure that your message doesn't sound or feel like the rest of them. 
One of the ways that businesses send their communications is through promotional materials. Companies have been using promotional materials for a long time, and it has still not lost its effectiveness. It is one of the most cost–effective plans that a brand can use to make itself memorable and visible. Whether its startups, small businesses, or large corporations, giveaways have been their favorite way to market their brand, products, and services. 
Promotional Material Statistics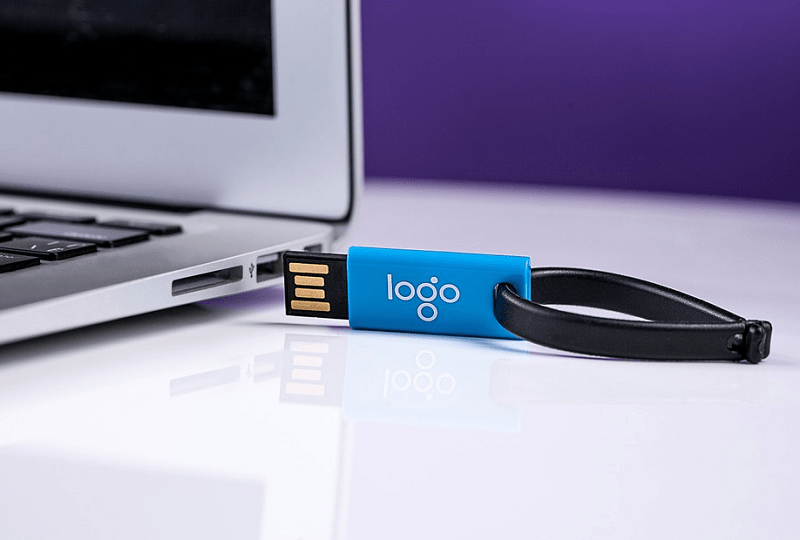 Let's check some statistics about promotional materials and how they affect consumers. 
8 out of 10 consumers in

the 

USA have some promotional materials.

 

Around 6 out of 10 consumers keep the promotional materials they got from a brand for more than

two

 years.

 

More than 80% of consumers do business with a brand after 

receiving

 a promotional product.

 

Almost 90% of consumers remember the brand even after a year of getting some promotional material.

94% of people remember when they got the promotional material from a brand.

Brands draw 500% more referrals with promotional materials than without them.
These facts and more tell us how critical promotional materials are for any brand's marketing strategy and what they accomplish. 
It is mainly true for small businesses and startups who have little to no brand visibility, and they need to reach their customers and let them know they exist. The quality of promotional materials is also an essential factor. You can present your customers with promotional stress balls, mugs, key chains, wallets, and more, and they will not only use them but also remember you every time they use them. It will not only increase your customer loyalty but also increase referrals. 
Why Promotional Products Are Significant For Any Business
Here are some of the reasons why promotional materials should be a big part of your business's branding strategy. 
1. COST-EFFECTIVE MARKETING 
When you are starting, there aren't many things that you can do for your brand's marketing. You have a tight budget, and you have to make sure that you stay within your budget. You cannot take part in the same marketing strategies that big businesses do. Promotional giveaways are one of the best and most affordable marketing options for you. Promotional items are for mass distribution, they are cheap, and they make a significant impact on the customers, as we saw in the statistics above. If you provide your customers with a personalized coffee mug, for instance, they will remember your brand every time they use it. 
2. INSTANT BRAND RECOGNITION 
Think about driving on the road, and It's been a long time since you ate, and you are hungry. Far away, you see two golden arches reaching for the sky. What will you think? You will immediately recognize the McDonald's logo and go there to get some food. That is brand recognition. That is what you want for your business. You, too, can become a recognized brand worldwide by using promotional materials that remind the people of your brand. Your giveaways will not only make your brand more visible, and if it is a practical gift, it will also motivate the customers to interact with your brand the next time they see your logo. 
3. GREATER EXPOSURE OF YOUR BUSINESS 
Let's imagine one more time that you are on the road. You pass a billboard that is telling you about some brand. You zoom past it, and within minutes you have forgotten what it was about—the same with the next one and the next. Now let's imagine that you are sitting in your favorite seat watching TV. There are millions of advertisements, but your brain has learned how to tune them out. Both of these advertising methods are fast becoming obsolete. Now imagine that you are in your office, and you need some way to relieve your tension. You see the stress ball that you received from a business, and you start using it, grateful for its presence, knowing that if you didn't have a way to get rid of your tension, you might have been in big trouble. It is how promotional material helps a brand become recognized and gain more exposure. 
4. WORKS AS YOUR BUSINESS CARD 
What is the job of a business card? It introduces you and your company to the clients and the customers. Your promotional giveaways can do the same thing with much better results. When you give a gift to some customers, you are introducing your business and your business's personality to them. You are telling them what your business is all about. According to Marketingsherpa.com, more than 70% of the customers who got a promotional giveaway remembered the brand that gave them the gift. Just like your business card, your branding giveaway too has your contact details on it, and that gives the customers a way to contact you when they want to interact with you. 
5. CUSTOMER LOYALTY 
If you need your business to flourish, you need repeat customers. You want your customers to buy your product or service again and again. It can accomplish by giving them promotional gifts. Promotional giveaways increase customer loyalty and make sure that the customers don't go anywhere else. Remember that the quality of the gift and its usefulness plays an essential part in this. The more beneficial it is, and the better quality it has, the more customers will like it, use it, and remember the brand that gave it to them. 
CONCLUSION 
In a highly competitive market, promotional materials are one of the best ways for your business to drive more customers and grow your sales. They ensure that your brand gets the recognition it deserves, customers are loyal, and they refer their family and friends towards your brand.