ByteDance launched TikTok in September 2016, and just a few years later, it is taking the world by storm.
According to Statista, TikTok counts almost one billion users! This social media app has indeed a growing fan base.
No wonder it is a perfect platform for businesses and brands to reach out to a broad audience.  
That said, do you know some of the best tips and tricks that can benefit you on TikTok?
Let us explore more TikTok tips and tricks every marketer should know to make the most of the app. 
Be swift on the trends
TikTok is all about trends tied to current events, songs, and shows, with some hard to predict.
Just like on Twitter, you should try to tap into these trends. Jump onto a TikTok hashtag as soon as it emerges to get your content visible on TikTok.
Remember that users tend to search and watch TikTok videos with a trending hashtag. If you upload your video in time, then you will reach a broad audience in a trice. 
Share your TikTok Profile
Sharing your TikTok Profile makes it easier for your friends and other TikTok users to connect with you. You want to sell your product; thus, social networking is imperative to reach out to potential clients on TikTok.
The first way you can share your TikTok Profile is through a link. Open TikTok, click on the Profile, then on Share Profile. Suggestions on how you want to share will pop out. You can opt to share via Facebook, Twitter, SMS, etc.
Alternatively, you can copy the link and share it with your friends via your preferred medium. Another way of sharing your Profile is through Tikcode. Open your App, click on Profile, and then Tikcode. Now, click on Save to Device. After saving the Tikcode, you can share it with other TikTok users via your preferred media. 
Learn to download TikTok videos
With TikTok, it is possible to download videos and save them on your device, perhaps for analytics or to share them on other channels.
So, learning how to download TikTok videos is essential if you want to make the most of the app. You can save them and share them on other social media platforms like WhatsApp, Instagram, and Facebook.
Sharing your videos on platforms other than TikTok increases the scope of your marketing coverage. There are ways to do this on any device. For example, if you have a Mac device, use TikTok downloaders like Pulltube or Downie; they can let you download TikTok videos with no watermarks. If you downloaded your video on the phone and want to transfer it to your Mac device, use AnyTrans. 
Choose who can react to your videos
TikTok allows you to choose who can react to your videos. As a brand marketer, your reaction to your videos will help you get feedback from your followers.
As a starter, it is best to be open to the people who can react. This will help you get reactions even from people who are not your followers. Change your setting by Opening TikTok, clicking on the Profile button, then Privacy and Safety. Tap on the 'Who can react to your videos' under the safety icon and tap 'Everyone.' You can change the setting to tame any targeted hate on your account.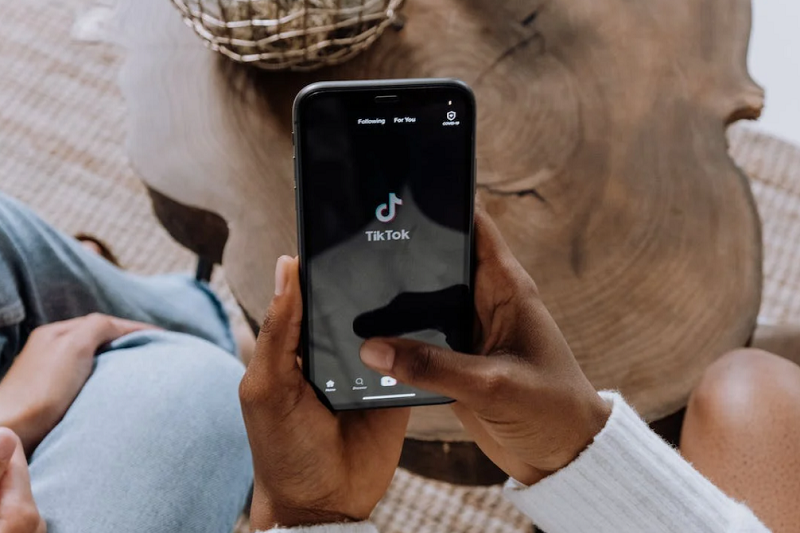 Hide comments with specified keywords
Social media tools are nowadays filled up with full-time trollers criticizing all and sundry with negative comments.
Well, TikTok has a Comment Filter that you can use to filter out negative commentaries. Comment filter allows you to hide comments with a specified keyword.
Enable the feature by opening the TikTok app, tapping on Profile, then Privacy and Safety. Scroll down and tap on Comment Filters. Turn the feature on and then add the keywords. 
Translate comments
TikTok is a worldwide application available to people of different races and languages. If you stumble across a comment in your video written in a foreign language, fret not! 
TikTok has a translating feature that will quickly change the statement into a language set on your device. Translate the comment by touching it and holding on to it until options pop up.
Tap on the translate option. Translating comments is crucial to you as a marketer because you get to read target audiences' feedback from all parts of the world. 
Clear cache data
Cache data can slow your App, making it hard to operate smoothly.
As a marketer, it can slow you down and we would advise that you clear your cache often.
Open your TikTok App, tap on Profile, and then More. Tap on Clear Cache to get rid of the cluttered data. 
Focus on a specific niche 
TikTok has a massive audience, and thus there is a niche for everyone. However, we advise that you concentrate on a specific niche for your marketing to be effective. Also, create content that resonates with that niche, be consistent, and in no time, you will connect with your target audience.
Posting often also helps in boosting the performance based on the way the current TikTok Algorithm has been designed. Moreover, look at your competitors' tactics, identify a gap, and work towards doing more than your competitors.
Remember to always be authentic as on TikTok authenticity comes before aesthetics. 
Do not throw in the towel
As a marketer, it can be very easy to feel discouraged and frustrated on TikTok if your brand or business growth does not meet your expectations. However, it will be best if you don't give up.
It may take just a few videos for your Profile to go viral, but it often takes time. Hold on and keep posting; do not feel discouraged; Rome was not built in one day! 
Final thoughts:
TikTok is still a green space for brands to explore a new way of interacting with the audience. It is the best time to jump into the wagon.
We hope that you can leverage our tricks and hacks to help you take your TikTok marketing strategy a notch higher.