While online shopping is incredibly convenient, it's essential to approach furniture purchases carefully. Quality furniture does not come cheap, and it's vital to select retailers that will stand by their products for the long term.
Using the internet, shoppers can easily research furniture vendors with verified customer reviews. These insights can reveal more about a furniture company than just an overall star rating.
Find a Reputable Retailer
The best way to tell if you're dealing with a quality vendor is to look for verified customer reviews. These can be found on the vendor's website or third-party review sites. Reviews will reveal much about how the company operates, such as whether its salespeople are helpful and courteous.
Another tip is to shop with a furniture store that offers white glove delivery. This service includes the cost of transporting the piece from the warehouse to your home, assembling it, and removing the packaging. This can be a real-time saver, especially for busy people who need more time or desire to do the heavy lifting themselves.
Finally, savvy shoppers often look for vendors specializing in furniture styles. This allows them to narrow their search and filter out vendors that don't offer the type of pieces they need. For example, some online retailers sell only modern sofas, while others focus on one-of-a-kind boho designs with a handmade aesthetic. This helps buyers avoid getting overwhelmed by choice and gives them the confidence that they're working with a vendor who knows what they want.
Read Reviews
Furniture is a significant investment, and assessing quality without touching or seeing the product in person can be challenging. Fortunately, the internet offers helpful tools like detailed images, 360-degree views, and customer reviews that provide insights into furniture durability and longevity.
Furniture retailer juggernauts and newer direct-to-consumer brands are all vying for your business, so compare prices to find the best value. You can also save money by shopping during clearance events when vendors prepare for new shipments or clear out old inventory.
Look for high-quality images and detailed descriptions, including materials and dimensions. Some furniture vendors go the extra mile to differentiate themselves from competitors by offering a separate "about" page that explains their history and brand values. Read these to see if their values and approach align with yours before purchasing.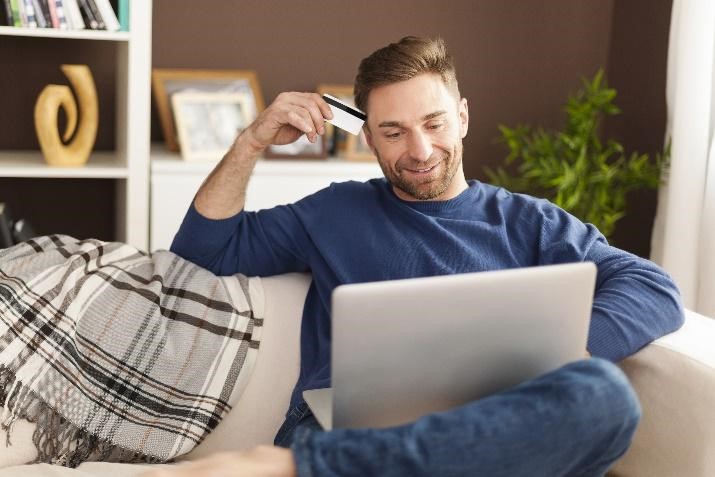 Visualize the Products
A quality online furniture retailer, RetailMeNot will make it easy for customers to visualize what their purchases will look like once they arrive. Good retailers take multiple pictures from different angles and carefully consider the backgrounds to give shoppers a sense of scale and proportions. They also provide accurate measurements, ensuring the furniture will fit where it should once it arrives.
The best online retailers are also transparent with their pricing. They will explain that their prices are based on the cost of raw materials and the complexity of the design. They will also disclose additional fees, such as shipping and handling charges. They will also provide a list of the furniture's features and benefits so buyers can compare the items to see what is important to them.
If you find a piece of furniture you love, sign up for the company mailing list to receive coupons and promotional offers. Several websites offer new customers a discount just for signing up. You may also save money by waiting for the retailer to have a sale, such as during the holidays.
Check Shipping and Return Policies
Online shopping has its perks, but it can also be tricky to assess furniture quality by looking at photos. Good sellers take a lot of time and care to get their products right, but it's essential to read reviews and search for user-submitted images before you make your final decision.
Another way to ensure you get high-quality furniture is to check the shipping and return policies. Some stores tack on extra fees for shipping and handling, which can add up to more than the furniture cost.
Look for a furniture website that lists the prices of their items in addition to the costs of tax and shipping. This will give you a clear idea of your spending and help you compare prices with other furniture stores. It's also a great idea to sign up for a furniture retailer's mailing list so they can send you coupons and sale alerts.
Compare Prices
Online shopping can be a convenient and cost-effective alternative to visiting multiple furniture stores and hiring helpers to haul home purchases. But it's essential to take the time to do your research to ensure you're getting the best prices and most reliable delivery options.
Quality furniture requires a considerable investment, especially from solid wood instead of veneers or particle board. The best way to evaluate a piece's construction is to read reviews. Look for details such as whether the frame is made from hardwood or softwood, whether springs are eight-way hand-tied, and if dowels or screws are used to hold the pieces together rather than staples and glue.
According to a recent Consumer Reports study, walk-in shoppers paid on average $2,281 for a dining table, while online buyers paid $961. Regardless of where you shop, compare prices and shipping costs, as many retailers include the delivery price in the total purchase price. Also, some websites offer "free" shipping but may add other charges to lure customers.