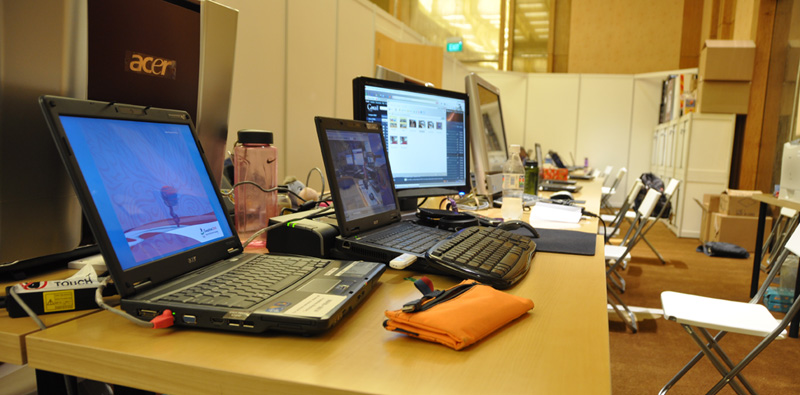 When you move business premises, it's an exciting time. It's a sign that you are on the up and heading somewhere more fitting for your growing reputation. However, let's not mess around: it can be an incredibly painful and complicated event. For a start, you can lose a few days of productivity, and there's every chance that something will go wrong that puts a giant spanner in the works. There are ways to reduce the impact of a big business move, however. Let's take a look at them now.
Create the perfect plan
OK, so in business, the perfect plan for your office move isn't the one that takes the longest to create. It's a complete waste of your time to spend a week on something that doesn't grow your company or make you any money. However, spend a little time on it and you will save some cash and be a lot more organized when the day comes. There's nothing much to it – just think about creating a schedule of events and setting up a team with their own responsibilities. Also, include where everything will be going in your new place – the last thing you will want is to spend another week setting everything up again. One other important thing to remember is that you will need to let your customers and suppliers know when and where you will be moving.
Make your bookings
If you are going to hire a removal company, makes sure you have them booked with plenty of time left on the clock. Ideally, you should have your name in their diaries at least four weeks in advance. Removal men tend to be hired a long time in advance – particularly when they have a good reputation – so bear that in mind. Also, think about hiring any equipment you might need. Trolleys for lifting heavy objects and skips for disposal of old rubbish that you don't need are common requirements. On the subject of disposal, skip company True Bin Hire recommend that you make sure you are aware of your local council's charging policy for waste disposal. It's a cost that many businesses don't factor in, and if you are getting rid of a lot, you could be in for a hefty bill.
Build a team
A good way to go about setting up your moving team is to assign team leaders for each part of the move. Get your HR team to help you if you have one. If everyone knows their responsibilities in advance, then the whole process should run a lot smoother. In terms of packing away and moving things, save everything that your business uses on a day-to-day basis until the final day. Non-critical items like old company transactions and filing cabinets can all be cleared away first by someone responsible. Try to mix up the team as often as possible, too. While some will enjoy the break away from their usual job, others may not. However, it's important to be fair in separating out the tasks.
With any luck, that should have you out of your office and into your new place without too many complications. Let us know if you have any more tips and we'll get right back to you.