If you run a small business, or any business, then the health and safety of your employees is your responsibility.
If they're at the office, on the industrial site, or even in their company car, their safety is in your hands.
That means it's your job to ensure they stay safe and secure under your oversight. If you don't take exceptional measures to keep them safe, you could find yourself on the wrong end of a lawsuit.
You leave yourself at risk of industrial injury claims, employee liability lawsuits and negligence claims.
Naturally, any legal proceedings will take their toll on your company, both financially and emotionally! With that in mind, it's best to ensure your company is protected from the ground up.
Without further ado, here's how you improve health and safety at work.
1. Employee training
Safety all starts with the employees themselves. From their very first day at work, they must feel safe and comfortable in their jobs.
Provide every worker with formal training including simple evacuation and fire drill information.
Naturally, if you work in a more hazardous environment, the training must be more rigorous and ongoing. If employees need regular training to operate machinery or equipment, ensure this is provided.
2. Encourage hazard reporting
In many workplaces, workers fail to report potential hazards. In some cases, they simply aren't trained to recognize hazards.
In others, they don't know who to report them to. As part of their training, make sure your employees know how to spot potential dangers. Secondly, ensure there is a clear company structure with a dedicated safety operations manager.
They should be the first port of call for reporting hazards.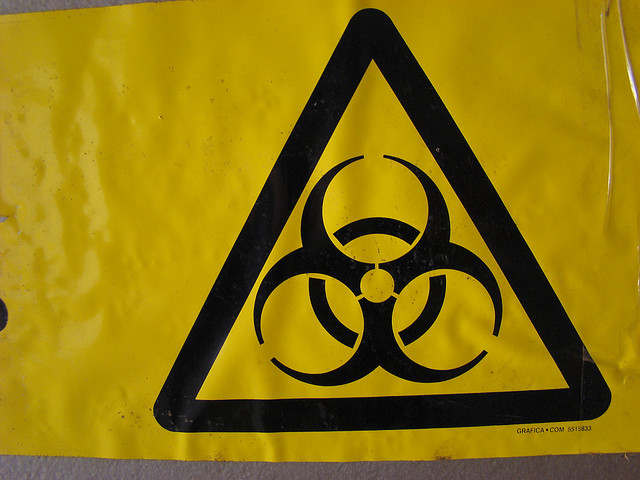 3. Communication
Communication is a crucial part of every business. In the office environment, or on an industrial site, your employees must feel comfortable coming to you with problems.
It all starts with an open-door policy and open communication from the management.
Schedule regular meetings with your workers and find out what steps you can take to make them feel safer. It's also the key to keeping your best employees happy.
4. Correct equipment and tools
It goes without saying that your employees should have access to the correct equipment and work clothes for the job.
If the role requires protective clothing or specialized equipment, it's your responsibility to provide it.
Again, this complements the element of communication. Do your workers feel like they need additional protection or equipment to do their job safely?
5. Independent audit
When you work in the same environment every day, it's easy to miss the obvious hazards.
You're often too close to your business to spot the loopholes, gaps, and flaws in the system. Bring in an independent safety audit team to objectively assess your business from every angle.
They'll analyze your company, spot hazards, and make useful suggestions.
It will help tighten the ship and allow you to maintain a perfect record.
The last thing your business wants is an expensive and lengthy lawsuit.
It also pays to take good care of your loyal employees.
Follow these steps and make sure you provide a safe working environment for everyone involved.