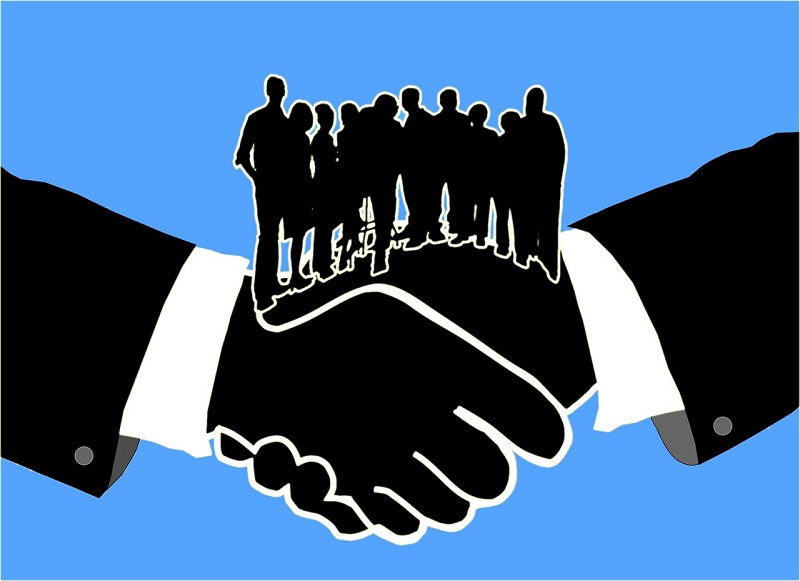 Marketing and networking are two crucial words throughout the world of business.
If you are going to enjoy a successful career, it's imperative that you master these two areas.
One of the most important lessons that any business person can learn is that first impressions count for everything.
People tend to follow their gut instincts in life and business. It might only take a few seconds for them to form their analysis.
You'll still face plenty of work to close the deal, but creating a great first impression will help you immensely.
Here's how to elicit those positive vibes.
Look The Part
Before you've even had a chance to speak, your client will have formed an opinion based solely on your looks.
Your appearance is an instant indication as to whether you're a professional and trustworthy person.
It's imperative that you get this step right.
You don't have to look like Brad Pitt or Angelina Jolie to look good. The key is that you look smart and have taken obvious care to show your client the respect they deserve.
Moreover, a good pair of shoes will stand you in great stead too.
If their initial outlook is positive, you've got a much better chance of winning the client over.
Be Organised
Organisational skills are highly sought after in business. Displaying yours from the outset will help to create a great first impression.
Conversely, flapping around will leave you looking rather unprofessional.
If a client thinks that you can't take care of your own business, then why on earth would they trust you with theirs?
Preparing for a meeting properly will keep you organised, and also help you speak with more conviction too.
After all, you'll be more confident if you know what you're actually talking about.
You could go one step further by organising a networking event. Get this right, and it shows that you're more than capable of looking after their individual interests too.
Stand Out
The competition for new business is fierce. You must do everything to stand out from the crowd.
You may only get one shot at impressing the client, so make sure that you do.
Naturally, the most important element is that you talk with conviction and show a genuine passion for the business.
But there are plenty of little tricks that will help create a better sense of professionalism. Meanwhile, they'll also help you stand out from your competitors.
Simple marketing tools like premium business cards can make a lasting impression.
They don't just look professional; they also stand out from basic ones.
Your client is more likely to remember unique items, and this memory jog could be the secret weapon to securing a deal.
Have A Good Website
No matter how much you've impressed the client in person, there's a very strong possibility that they will check you out online.
A professional website will give instant verification to your business acumen.
However, you must also remember that they might access it on their way home, so ensuring it is optimised for smartphone devices is a must.
If you've already created a great impression in person, a strong virtual game might just clinch the deal.
Don't fall at the final hurdle.