The heart of every business organization is the clientele who buy their products or services. The success of a business can be harnessed through a critical analysis of data about the customers. These metrics are essential in the day-to-day management of public-facing organizations. Here are some top metrics that you can track consistently as a commercial entity. 
1. Visitor Tracking Metric
A visitor tracking metric keeps you posted on the number of clients or potential customers that visit your business office or website. You can monitor the impression that first-time visitors get from your organization. 
If the interaction happens online, you can see the pages and activities of clients on your website, and you can get their contacts if they wish to subscribe to your services. Over time, you can see repeat clients and be able to relate the interactions with business conversions. 
You can invest in visitor tracking software that alerts you when a visitor comes to your business premises. Other functions the system features include: 
Documents guests whole experience in the organization

 

Increases check-in speed

 

Simplifies check-in hassle for return visitors as they do not require to refill their identification details again

 
The automated system provides your guests with essential data beforehand. For instance, the system can direct the visitors to their reserved parking, details of accessing your on-site offices, and the lobby to check-in once they arrive.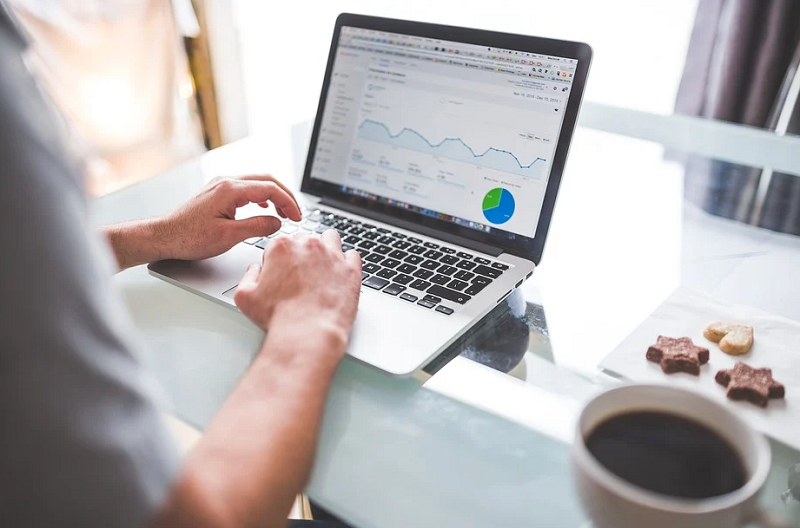 2. Sales Revenue Metric
As a business organization, you need to be updated consistently on sales. The selling process is extensive, and you need to push the course for sales conversion. You can accomplish this goal if you have the real data from the market. 
The sales team can provide market feedback through daily or weekly reports. The captured data will determine the best marketing ideas and allow an organization to reach out to the target audience. 
Key Sales Metrics Measures
Total sales

 

Lost prospects

 

Outreach activities achieved

 

Sales pipeline

 

Customer conversion rates

 

Lost clients

 
3. Customer Retention
Once you acquire new clients, ensure they are loyal to your company. Repeat business brings continuous income and referrals to your organization. 
You can upsell and cross-sell to devoted customers and learn more about their requirements to keep them coming back. Clients who like your products and services will also desire proper treatment. 
The customer support team can also engage clients to learn more about their needs and ask for feedback. The data gathered from your clients help you come up with an effective customer-retention plan. 
Essential Customer Retention Measures
Repeat purchase rate that shows how many times customers come back

 

Redemption rate that indicates how your offers and discounts bring back clients

 

Net promoter score illustrates how likely your customers can recommend your product to others

 
Measuring Methods
Customer Surveys

 

Customer feedback at the point purchase point

 

Analyzing purchase behavior

 
4. Cost of Customer Acquisition
The business organization must know the cost of getting new clients, from prospecting to closing the sale. It would help if you compared this cost to the duration it takes. The price should be affordable, and the acquisition period should be as short as possible. 
How to Measure the Cost of Acquisition
Figure out customer lifetime value that informs you how much you make from each customer

 

Calculate the conversion rate information on how much business you get from your sales pipeline

 

Compute the cost per paying customer so that you can determine the right customer acquisition budget

 
5. Operations Production
The operations production measures the performance of staff members. Excellent managers should know how the employees on the ground are doing. 
Measures of Operations Production
Staff's performance

 

Overtime

 

Employee turnover

 

Recruitment conversion

 

Identifying top performers

 
These metrics will help an organization to interact with its clients better. The data collected is essential in creating effective strategies for better business operations and management. 
Every business entity must offer the best to its stakeholders for continuous success. Proper metrics will relay information in real-time and aid in making the right decisions. However, the company must choose the best parameter that will make it possible to collect useful and relevant information.