Brands must guard their reputation as an essential asset. Customers check on a business's reputation before a purchase. Online shoppers, for example, read restaurant reviews before ordering on Uber Eats. 
Many businesses only take steps to protect their reputation after a crisis occurs. This is unfortunate because managing reputational risk should be an ongoing initiative. With the rise of social media and Internet access, business reputation remains a delicate aspect of public relations. 
Not so long ago, companies could shape public perception of their services and products. In the age of social media and online forums, that is no longer the case. Businesses are losing the complete control they once had. 
Nowadays, anyone can post negative comments online, even anonymously. Fortunately, there are steps businesses can take to manage and protect their reputation proactively. 
Here are effective ways to protect a brand's reputation. 
Monitor Online Platforms
Protecting the company's reputation online goes beyond just listening to what people say about it. As soon as a rumor emerges, business owners must be proactive and expedient. Put simply, they must control a rumor before it goes viral. Software programs to comb the internet can come in handy.  
For example, they can set up Google alerts, using the brand name as the keyword. Whenever someone mentions the company online, they'll receive alerts so they can check out what it is and respond right away.  
That's not enough, though. Brands must be active on all major social media platforms and respond to inquiries from members of the public on time.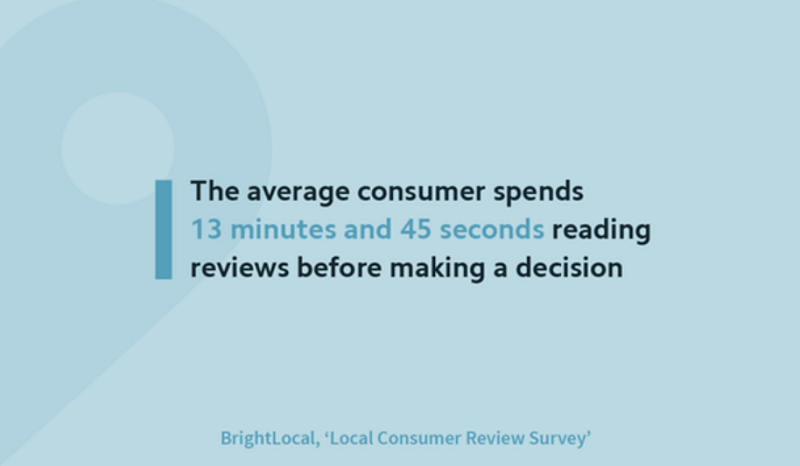 Inevitably, there are situations when the company is at fault. In such cases, they should be strategic about admitting liability, apologize using the most appropriate channels and be clear about what the company will do to rectify the mistake. 
Integrate Reputational Risk Assessment
Reputational risk refers to the impact that negative publicity, whether true or not, has on a business.  
The United States Federal Reserve (USFR) singles out customer base, revenue deductions, and costly litigation as the main areas that suffer once a business's reputation is at risk. 
Integrating reputational risk assessment is essential, especially when making critical decisions. Businesses should always assess the potential impact on their reputation.  
They may have to gather feedback from different departments, including customer service, marketing, legal, finance, and public relations. 
Use Employees as Brand Ambassadors
An employee's role today is more elaborate and crucial than ever. As brand ambassadors, employees can convey the value of a product or service to the customer.  
According to the Edelman Trust Barometer, customers are 77% more likely to buy a product or subscribe to a service if a company employee using that product or service recommends it.   
This brings about the question; how can an employee leverage the perks associated with their influential role? Notably, any brand ambassador's failure or success directly relates to the measures that the management takes.  
As a manager, take active steps to put employees on the frontline when it comes to shaping the right image of their company. You should encourage employees to share company-related content on their social media platforms.  
Don't leave it at that, though. Treat your employees well. Encourage them to channel their grievances too.  
Promote fun at the workplace and encourage employees to share company achievements and milestones on their social media platforms.  
The public sees how you treat your employees. They can use that information to decide whether or not to transact with you. 
Prevent Business Downtime
System downtime can negatively impact productivity but also cause long-term damage to a company's reputation. If customers frequently encounter downtime and server glitches, they will most likely share their negative experiences with other potential customers. 
It gets worse when the customer shares their experience on social media or third-party review platforms. Bad word of mouth is just as devastating. It can push away potential clients and leave the company scrambling to rebuild its reputation.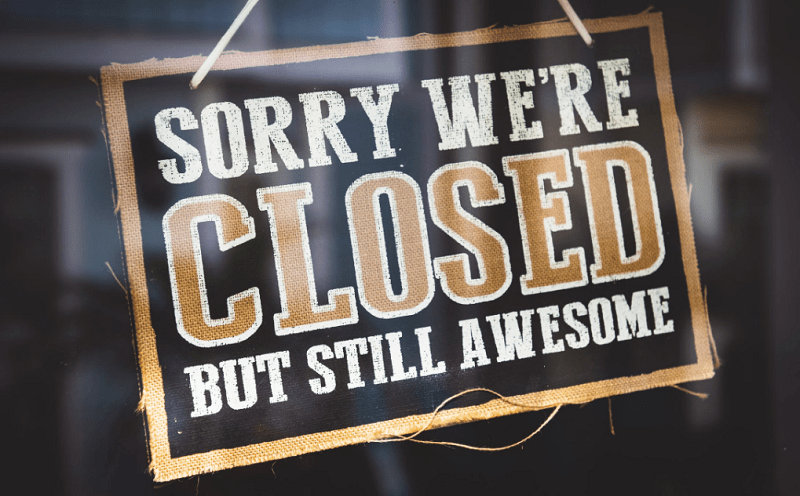 Invest in systems that make it easy for your customers to access their services. Whenever preventing downtime is impossible, communicate with your customers the alternative ways to access your services.  
Additionally, be sure to give your customers a tentative time or date when regular services will resume. Lastly, have an ICT team at hand 24/7 to fix system outages. 
Customers hardly ever think of business downtime as a glitch. To many of them, downtime shows a lack of planning and preparation.  
When disaster strikes, you need to be prepared to jump into action immediately. Disaster management refers to a form of strategic planning to help a business prepare and respond to an emergency. Its main objective is to help a business manage all stages of a disaster, including prevention, preparation, and response. 
Disaster means more than natural disasters like tornadoes and hurricanes. Other unfortunate events, like data loss, pipe bursts, fires, and even transport disruptions, can also freeze operations. 
A disaster can shut down any business; FEMA reports that nearly half of the small businesses never reopen their doors after a disaster.  
Disaster Management Stages
Effective disaster management features four main stages – prevention, preparation, response, and recovery. They represent what experts refer to as the disaster management life cycle. 
Prevention involves taking precautionary steps to mitigate a disaster. Risk assessment plays a vital role at this stage. It is impossible to prevent a disaster without knowing what it looks like. A good example here is deploying anti-malware software programs to prevent unknown/new forms of malware infection.  
Response refers to dictating how a company reacts and responds to a disaster to ensure everyone's safety. During this stage, you must be decisive enough to initiate all recovery protocols.  
Waiting for too long to communicate with your brand audience will foster uncertainty and shake up their trust in your company. Anyone can make mistakes or experience a disaster. However, your customers expect you to rectify it as soon as possible. 
Make Data Security a Priority
Speaking of disaster management, a few things can destroy your brand reputation as a security breach that puts your customers' data at risk.  
Virtually no business or industry is safe from data breaches. And the losses that come along are measured in more than lost customers' trust: there are also hefty fines for failing to protect sensitive data. Few companies can recover from losses of that magnitude. 
One thing that many of these breaches have in common is that they occurred due to human error. That's why you should make continuous efforts to train your employees on cybersecurity. Your employees need to know how to recognize phishing scams and promptly respond to any suspicious activity. 
In addition to malicious attacks, errors also happen because of negligence or ignorance. The more people have access to sensitive information, the greater the chances that someone will unwittingly meddle with that data. 
Try to limit access to such data to as few people as possible. For example, no one else but your financial team should have access to payroll and banking data.  
On top of cybersecurity training, ensure train employees on properly using systems to prevent data corruption and loss. 
Wrap Up
Once you're in business, expect anything. You have to always remain in control of things. There are instances, though, when you can do little to prevent a disaster. Your best bet in such cases is to rise from the disaster fast.  
Remember, all these factors impact your business reputation, which, ideally speaking, is the most critical asset you have. With that in mind, guard your business reputation as much as you can.