People are often worrying about their personal finances.
The primary concern is that you need some money.
If you're in need of extra money, then I've got some solutions to this problem:
Look For Extra Work
Sometimes, working one job isn't enough for you. Even if you work five days a week, you may need some more money to pay for something. For example, you might need extra cash to pay for a big holiday. Or, you're planning to buy an engagement ring for your partner. Whatever the reason, you may need to make more money.
Looking for extra work is an ideal solution to this problem. You can find a part-time job to do on the weekends or perhaps a couple of evenings after work. Sure, it'll be hard work for you, but if you want that money you have to work hard!
Another idea is to become a freelancer and look for work that way. Freelance writing is a great way for you to make some extra money while still maintaining a full-time job. Who knows, you might be so good at it that it sparks a career change for you. Of course, there are other areas you can freelance in too. If you're good at graphic design, consider becoming a freelancer in that respect.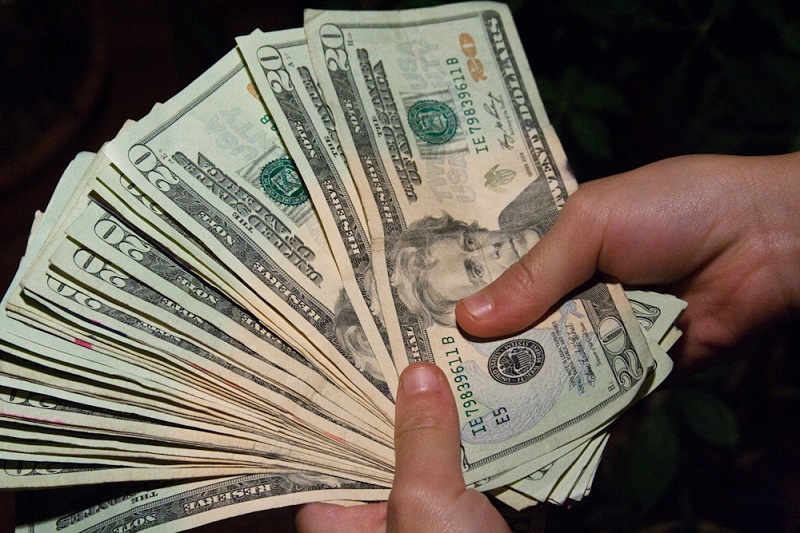 (Photo by Steven Depolo https://flic.kr/p/9htwiK)
Apply For A Loan
Another quick and easy solution to your short-term money woes is to apply for a loan. You can apply online and get a cash loan that very same day. It doesn't get any quicker than that! Of course, there are a few concerns and important things to note.
Getting a loan doesn't mean you're getting free money. It means you're borrowing money from someone, and you have to pay it back with a bit of interest added on. Loans are good solutions for people that need money because they don't have enough to afford something at this moment in time.
Say you have bills that need to be paid on Wednesday, but you don't get paid until Friday. So, you will have the cash, but you need it sooner. Apply for a loan and you can afford to pay your bills, and then you get paid on Friday and can pay off your loan. Simple, easy, and very effective!
Sell Unwanted Items
If you need money, my advice is to look around your house. I'm almost certain you'll find lots of things that you could sell for cash, instantly. Have a yard sale or stick them up on Ebay. Trust me, everyone has loads of things of value in their home.
They may not be valuable to you, but someone will buy them. Even selling old clothes can help you raise some extra cash. There are so many things you probably don't use anymore and leave lying around your home. Sell these unwanted items and you can get some money, fast.
Try out these solutions is you're in serious need of some cash.
They're easy to do and can help you sort out your personal finances and get things back in order.