Branding is everything to a business. It's the way you present yourself to the public and the basis on which your products are designed. Since branding plays such a major role in the success of your company, it's best to learn all you can about it. If you have a small business and you want to understand how you can rebrand, check out these six things you shouldn't do. To follow, we'll consider six ways you can improve your branding and increase the longevity of your business.
1. Not Fully Grasping The Concept of a Brand
This is a rookie mistake that even a few vets make from time to time. Sure, you can have the best products on the market. However, if your packaging, slogan, ad logo is less than exciting, no one will willingly purchase. This point was emphasized on a recent episode of Shark Tank. The candidate had an awesome product that would quite possibly sell rapidly. However, as one of the Sharks candidly put it, "their branding sucked." This impacted their overall presentation and distracted from their product.
Branding is just as important as the service. When you neglect to understand that your product is represented by how you market yourself, your business will ultimately fail. Put emphasis on how you present yourself to the world. Then, you'll begin to attract the customers who will fall in love with your brand.
2. Not Defining Your Brand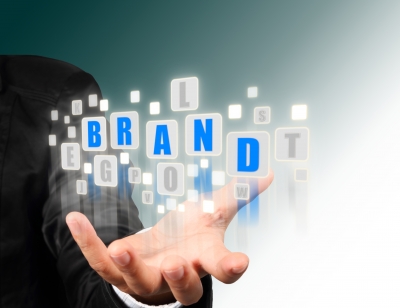 Developing a customer story is a marketing basic. You have to understand your clientele from all aspects. This helps you ultimately define your brand. It's almost like creating a resume objective. These few sentences outline the premise of your experience. Ultimately, this catches the eye of the reader and helps them decide if they want to hire you or not. The same is true for your brand. If you're a dog food company selling fish tanks, people aren't going to buy your product. You have to know what your brand stands for and stick with it every step of the way.
3. Neglecting the Power of a Logo
Your logo is your first introduction to the market. People are drawn to an exciting logo. Although design elements play a major role in logo development, you can't neglect the message. One of the biggest mistakes businesses make is focusing too much on the design and not what they want to portray. For example, take Apple. Quite possibly the most simple, sleek and flawless logo on the market. People see it and immediately think of innovation. However, Apple succeeded with this logo because it evokes curiosity. People who don't know what this company represents instantly want to know more. Since the logo is so opposite of the product, it creates an element of mystery that's unmatched.
4. Not Keeping it Simple
To piggyback that last statement, simplicity is key. Many business owners are so overwhelmed and excited about their new product, they want to put everything into their logo. From tons of colors to multiple fonts, the design opportunities are endless. Instead of coming off creative, the logo looks tacky. This is a major turn-off, especially for this new generation of buyers. People want simple, sleek and beautiful. Not a conundrum of images and layers.
On the flip side, your branding images can be too simple; almost insisting upon themselves. You want to find a happy balance between over-the-top and minimal. This will help your brand to get the homeostasis it needs. Remember, balance is the key to everything.
5. Not Keeping Your Followers in the Loop
Over time, a company will rebrand itself for the betterment of the company. This progressive attitude helps business owners keep up with the times instead of falling behind. While there's nothing wrong with the rebranding, not telling your consumers why is a major threat to your business. Take iHop for example. Over the summer they dropped the "p" and replaced it with a "b". The only explanation for this abrupt change was that they would now be selling burgers. How did the public react? Millions of people dramatically opposed this new branding lane. Countless Tweets, media articles, and backlash flooded the net. Ihop was so underwhelmed by the response, they backed out of their branding deal.
The reason people were so upset wasn't because they didn't think iHop could deliver delicious burgers. It was because there was no reason given as to why the change was made. They never even let the public know if they would continue to sell those delectable pancakes. Because of this, their idea flopped.
6. Straying From Your Niche
The last branding mistake that companies make is straying from their niche market and generalizing themselves. If you sell dog headbands, you wouldn't want to market yourself as an accessories boutique. This puts you in the floodgates of millions of other boutique owners. By neglecting what you do best, you're doing yourself a disservice. People won't know what makes your business truly unique.
Now that you know the six branding mistakes that can hurt your company, let's discuss six things you can do to improve your branding. By implementing this and taking into account what we considered earlier, you'll understand the power of good branding. This will make your company successful and organized.
1. Determine What Works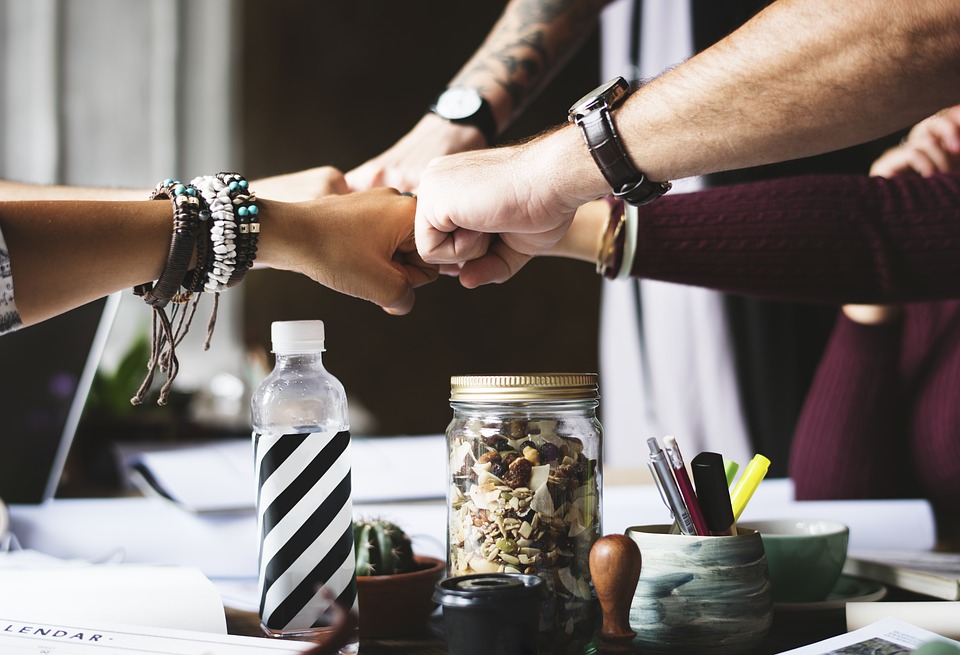 Analytics; data taken from your companies activity, can provide a lot of insight into how well certain marketing campaigns perform. Take a look at what posts, images or articles got the most attention. Then, use that to determine your plan of action. If your customers prefer a certain style of branding, that's what they'll respond to. Determine what has worked for your business and continue to implement that. Like the old saying goes, "if it ain't broke, dont fix it."
As mentioned, it's best to always educate yourself on branding and marketing so you can remain relevant. If you're looking to rebrand your business, or, perhaps you need basic marketing information, check out this website. Here, you'll find information that is beneficial to the success of your business.
2. Utilize Social Media
Use social media platforms to your advantage. Pay attention to what you say, post, and share as this is a direct reflection of your company brand. If you want to be portrayed in a particular way, social media is the way to express that. In addition, use social media as a way to gauge what your audience wants. Some businesses find it helpful in asking their followers what they wish to see in the coming season. Creating that engagement is key for retaining life-long customers.
3. Curate Your Platforms
When you're thinking of your company brand, think about every last detail. What are your color schemes? Whom do you want to attract? What kind of content do you want to share? This will help you curate your pages. Make sure you run with the same "theme" for each platform. Having a unified presence will draw people to your website. It shows that you put a lot of time and effort into your brand. Fortunately, there are dozens of people who would love to curate your social media pages for a small price.
4. Think Progressively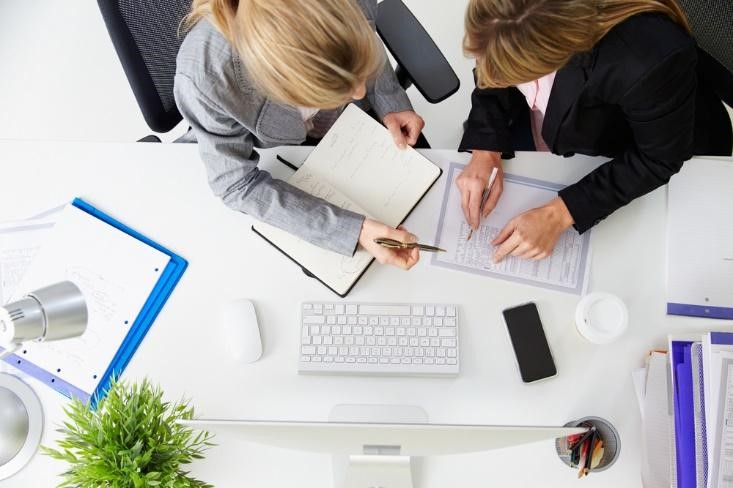 Where do you want your brand to be in the future? Are your branding ideas built for longevity? Consider these when you're thinking about building your brand. This will help you make wise decisions and avoid rebranding years later. One of the best ways to think progressively is to think simply. By implementing minimal designs and not embracing trends, you're setting your business up for the long haul.
5. Weigh the Costs
Branding can be expensive. However, there are dozens of resources online that can cut the costs in half. Determine where you want to spend the bulk of your money and where you can budget. This will help you to accomplish your goal without breaking the bank. As mentioned, there are many digital marketing agencies who will rebrand your company in an inexpensive way. However, do everything you can first and don't be afraid to reach out to friends and family members for help. You never know just who has a hidden eye for design.
6. Do Your Research
If you're going to be successful at anything, you have to do your research. Read as much information as you can about rebranding, marketing and smart business moves. This will help you stay alert and make the best decisions for your business. In addition, constantly stay aware of changes in your particular market. What are your competitors doing that's working? Chances are, they're just following market trends themselves. Stay educated and you're guaranteed to be successful.
Once you implement these tips and tricks into your business strategy, you'll immediately begin to reap the benefits. You'll receive that upward mobility in no-time. Your company will be organized and concise. This is a great representation of your products and service. You'll be well on your way to the top in no time. Then, you won't ever have to deal with the reality that, "your branding really sucks."