As a successful entrepreneur, you want to drive a luxurious supercar.
Sure, these cars are really expensive and you need to take that in count when you plan to buy one, but after all, you work hard to play hard, right? And every businessman has a car like these ones in his garage.
There are lots of high-technology vehicles available and in this post I'm going to list my favorite ones.
Here are my top three supercars.
BMW M3
It's one of the most famous sports cars in the world.
It's really powerful and it's perfect for a businessman who loves high speed!
Its 425-hp twin-turbocharged inline-six accelerates from 0 to 100 kph in 4,8 seconds.
The M3 gets the same components, engine mounting architecture and chassis like the M4.
Of course there are several variants and configurations, so you will have plenty of choices avaialble.
Land Cruiser 200
Now, this one is a beautiful SUV. The price (in any specification grade) is far from cheap, but if you want the king of off-road luxury vehicles, you want the Land Cruiser.
Mechanically, this car is lightly revived with Euro6 emissions-compliant 4.5-litre twin-turbo-diesel and aspirated 4.6-litre petrol V8 engines. Find a six-speed automatic transmission with a full-time, dual-range all-wheel drive system.
It comes with many variants available, but an armoured Land Cruiser 200 would be perfect for a rich businessman, or even a high political or military figure.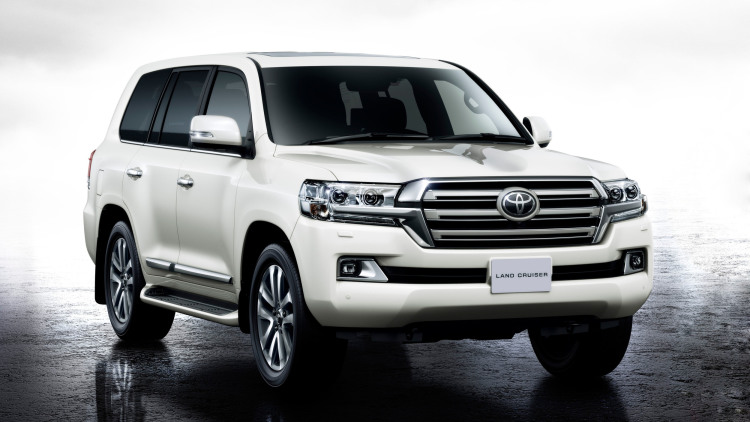 Porsche Cayenne
The Porsche Cayenne is one of the highest-rated SUVs in its class.
Test drivers demonstrate its deft handling ability and potent available engines.
The luxury cabin is one of the most comfortable in the class.
The base model has a 300-hp V-6; the S offers 420 hp, and the GTS reaches 440 hp, both from a 3.6-liter twin-turbo V-6. There's also the S E-Hybrid.
All have an eight-speed automatic and all-wheel drive.
If you are a businessman, you want to own one of these cars. But be sure to drive safely!