When you start your own business or have spent a few years growing one, there's always a lot to think about. Administration and finance for a start which is mind-boggling enough, without thinking about all the small office processes that need doing every day. One of the things that many small businesses fail to opt for which is actually invaluable to their growth is a franking machine.
So what is a franking machine exactly? It's basically a small machine that you feed your parcels or envelopes through so that it stamps it with the postage cost. Obviously, you have to pay for the cost of postage but rather than buying a postage stamp, the franking machine does the job for you. There are plenty of reasons why it makes sense to get a franking machine for your small business and here, we learn more about why that is.
1. Cheaper Postage
The postal service generally offers a big discount for mail that is franked. This is mainly because franked mail is much easier to handle and a lot cheaper as a result. Issuing stamps and processing items that have been stamped in a regular way takes more time and consequently costs more. Because discounts on postage are generally pretty high for franked mail, it is worth buying a machine even if you don't have much volume of mail at your business. Some businesses which use local couriers can make significant savings by switching to franking machines.
2. Greater Convenience: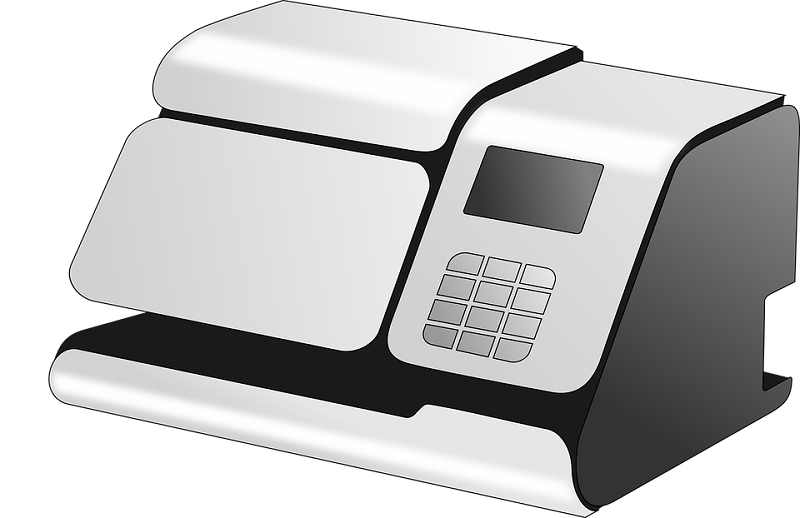 It is easy to add more funds to your franking account by topping up online which takes around a minute to do. The whole process is much easier than visiting the post office and having each package weighed and stamped by an official. Simply weigh your mail on the franking machine and it will calculate the correct postage for you.
Having a franking machine means you never have to queue for postage stamps again. You can frank your post from the comfort of your own office building and top online when you need to which all adds to the appeal of franking machines. It is also much easier to control the budget for your franking machine when everything is handled online.
3. Cost Accounting
Franking machines keep a track on your postage costs which is very helpful for when it comes time to complete tax returns. Using a franking machine allows you to combine or separate costs from different departments so that you can budget for mail expenditure much more effectively. Franking machines enable companies to manage their postage online with the extra benefit of being to analyze and track spending by department. Using this feature of a franking machine gives you full control over your outgoing mail costs.
4. Professional Image and Free Advertising
You can improve your image by having your branding on your customized franking stamps. You can even include promotional text or your company's slogan to personalize the franked stamps on your outgoing mail. Branding looks the slickest when it is continued throughout all a company's operation and a franking machine allows you to improve brand awareness in a really effective way.
Franking machines have become very sophisticated over the years and now it is possible to use them to transform your outgoing mail into promotions and advertisements for your business. This is a completely FREE way of spreading the word about what you have to offer which will really boost your marketing efforts. When designing your franking stamp, you can go as overboard on your promo as you like within provided guidelines.
5. Preventing Over/Under Stamping
It is not unusual for people to overpay for their mail simply because they aren't sure how much it ways. A franking machine helps you calculate the exact weight and postal cost for each mail item so that you don't risk wasting money paying for items heavier than they actually are. Because individual items are weighed by franking machines, the unit cost of your outgoing mail is easy to calculate.
What to Look for in a Franking Machine
When thinking about investing in a franking machine, you may want to consider the following:
High Initial Price: There is a considerable variety of pricing of franking machines depending on whether you are a small business or you require something for a high-volume mailroom. Get quotes to compare prices to make sure you get the best deal. You want to make sure you get the model that does exactly what you want it to rather than paying over-the-odds for one that has a larger capacity than you need.
Service Contract: You want to make sure that your franking machine is going to be reliable but also that it will be easy to fix should it go wrong. The majority of good franking machine providers will offer a decent service contract although there may be an extra monthly or annual cost. When office machines go wrong, it is important to get them fixed immediately before you start incurring costs elsewhere in your business.
Model Becoming Obsolete: Because franking machines have been around for a while, it's easy to try and save money by investing in an older model. If this is the case, exercise caution because some of the technology in older franking machines may be obsolete. If you have an old machine you want to update, look for a model that is SMART enabled. The more modern SMART enabled franking machines to have the technology to calculate tax costs for your postage and a whole lot more.
Ultimately, all businesses need to pay attention to the relatively small costs so that overall productivity is improved. Even companies that don't send a huge amount out to their customers benefit from having a franking machine as it's an easier way of applying postage to your mail than taking a trip to the post office. When processes are streamlined, savings can be made which is why franking machines continue to be popular with businesses large and small.