Running a business is complex. There is a huge list of little things that you need to get right to become profitable. Some of them are really obvious. For example, if you are an independent heating engineer, you need to keep your certification up to date. After all, without that, you cannot legally operate. 
Other things are not so obvious. For example, many business owners miss the fact that if they create an advertising campaign it is best to get it proofread. There is a tendency for people to completely underestimate the importance of checking all of the documentation and advertising their business produces. 
Grammatical errors in contracts can lead to huge losses
Grammatical mistakes can cause confusion. This is not ideal in any situation. But, when it comes to legal documents these misunderstandings can cause a lot of problems. Potentially, they can lead to the loss of important clients and your becoming financially liable for any negative consequences. As you can see here, sometimes even a misplaced comma can lead to huge financial losses.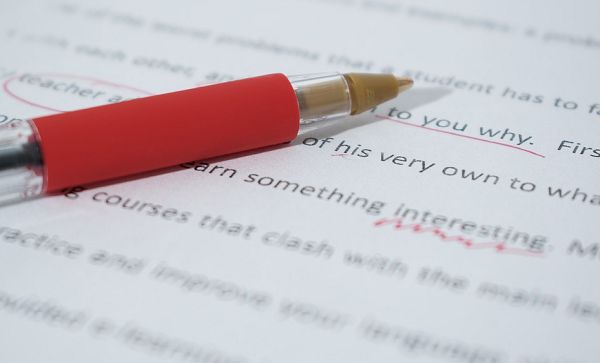 Poorly written advertising copy will not convert
Most firms will have to advertise at some point. Often, it is the only way to bring in new clients and grow.  
Putting together an effective advertising campaign or launching a new product is an expensive undertaking. So, you really cannot afford to have something go wrong. That includes a typo causing confusion or making it look like you are unprofessional. Numerous studies have shown that spelling and grammar errors in advertising copy are enough to put stop some people from buying. 
Unclear instructions 
can lead to issues
Most firms use the written word to provide instructions for their workers and clients. Not using language that is clear in these documents can easily lead to confusion. For example, if you do not make it clear how to switch on the washing machines you make you will have a lot of unhappy customers. Not to mention the fact that your customer service department will waste a lot of time explaining things to people. Plus, you will potentially have to pay for a new print run to correct the error and eliminate the confusion. 
Poor grammar can increase the chances of an accident occurring
This issue is more prevalent than most business owners realize. If you click this link, you can read about some real–life examples of how simple grammar errors have contributed to serious workplace accidents.  
How any business can eliminate costly spelling and grammar errors
Hopefully, you can see from the above, that getting your spelling and grammar right is important. If you can, consider investing in a good quality proofreading tool that will help you to pick up both types of issues. Also, train your staff to read anything they write out loud. Doing this will make it much easier for them to pick up most of their mistakes.  
If possible, also get each document read over by another person. Usually, they will pick up the last few errors that have not yet been corrected.