We are preparing to end a year that has called the world system into question and will occupy a place of honor in the history books.
2020 is: pandemic, American elections, street and armchair activism, climate crisis, fire in Beirut, new geopolitical balances in the Middle East, the economic war between the US and China, and the year is not over yet. And also a lot of technology, from robots in hospitals, to Elon Musk's spacecraft, to the increasingly present artificial intelligence.
We are experiencing an epochal change. We can respond to uncertainty by stopping to wait for it to end, or by taking small steps, looking for and experimenting with new models of life and business. With this second approach, we present some 2021 trends in the next paragraphs, in a vision that flexibly embraces an unstable world.
Social distancing is leading to an acceleration in the use of those technologies, which create and facilitate the digital movement of people, companies, processes. An example is the growth in the use of Telemedicine, i.e. the possibility of being treated remotely by the doctor, digital twins, the evolution of the Cloud, the Internet of Behaviors and the abstraction of money.
Technologies that already exist, but today they are showing their full potential and will have further development in the 2021 trends.
Teleworking
Teleworking is a particular way of organizing work and is not a type of contract, it is characterized by the use of IT and telematic tools, those who do telework are not bound to physical presence in the office.
By teleworking we mean work carried out at a distance from the workplace, which spread in the United States in the 1970s thanks to the development of information technology. Today, with the pandemic situation, it's more than ever a reality.
Therefore, in teleworking, the worker is bound to work from home and the same responsibilities held in the workplace are transferred to the worker's home.
With so many valid teleworking solution, it is today a choice that the employee makes at the origin of the employment relationship, working from home instead of in the office, with the obligation to be online during all working hours.
Thanks to new software like Systancia, working from home has never been easier. Virtualization lets you reduce your costs and improve the productivity of your organization or work. Also, centralizing applications in a datacenter leads to secure data access and use, while simplifying the implementation of a disaster recovery plan
Systancia workplace enables the management of both application and windows desktop virtualization on just a single console. Thanks to this tool, you can have a quick access to your virtual desktop and all your applications, on premise or cloud.
Telemedicine and digital health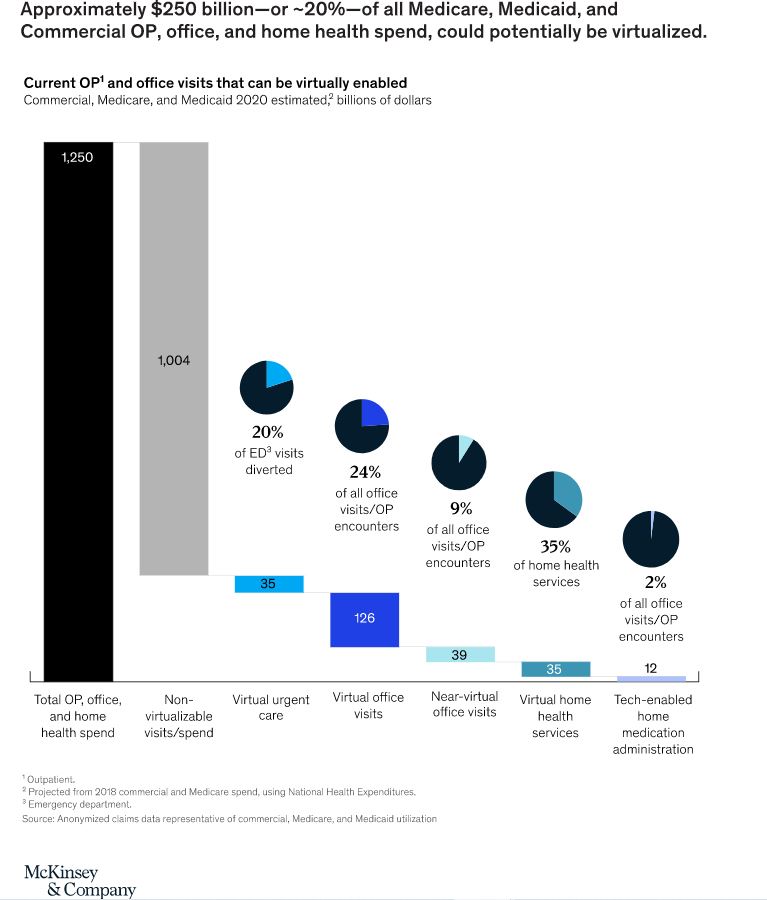 The use of Telemedicine in 2020 in the US went from 11% to 46% and 76% of people, according to a McKinsey survey, say they are interested in adopting Telemedicine solutions. In the near future, more virtualized health services are expected, in a balanced mix between virtual and face-to-face.
Today the virtual visit is widely used in psychotherapy, but it can be extended to follow-up for cardiac rehabilitation, or for the management of chronic patients by the doctor, with the support of monitoring tools. McKinsey predicts that in the US $ 260 billion in health spending (Medicare, Medicaid, Commercial OP, etc.) could be fully transferred into virtual services.
Distributed cloud
Distributed cloud is the future of the cloud. This is the ability to deploy public cloud services to various physical locations outside the providers' data centers. The latter, although they do not necessarily have to have ownership of some systems on which the user's own data and services reside, remain responsible for the effectiveness of the global service provided.
They will therefore be concerned with security, governance and technology updates. Allowing organizations to have these services physically closer together helps with low-latency scenarios, reduces data costs, and helps meet laws that require data to remain in a specific geographic area.
Organizations also continue to take advantage of the public cloud and don't manage their own private cloud, which can be expensive and complex.
Internet of Behaviors (IoB)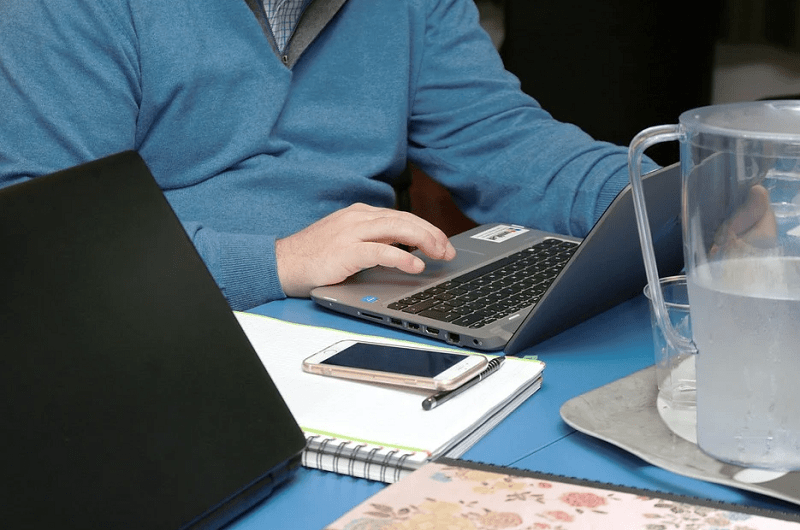 Among the 2021 technology trends, Gartner talks about the Internet of Behavior (IoB). It is the use of data, which technological devices acquire in our daily life, to influence people's behavior through a series of feedbacks.
For example for cars, by monitoring driving behaviors, companies can use the data to improve performance, routing and safety of people.
Another example is wearable devices that health insurance companies can use to track people's physical activity and reduce insurance premiums. The same devices could also be used to monitor the purchase of food, unhealthy products will therefore increase premiums while healthy ones lower.
Clearly this also has ethical and social implications, which depend on the purpose and the results to be obtained. Privacy laws for this will have a big impact on using the IoB.
Relationship with money
In recent years, our relationship with physical money is becoming more ambiguous and abstract, thanks to digital payment systems such as smartphones, facial recognition, fingerprinting and shops without cashiers. The pandemic has led to the preference for card payments in order to have as little contact with money as possible.
Among the future trends, there's an even more radical and abstract change with money. Think of the possibility of adding value (like an emoji) through the exchange of a photograph on social networks, or of units of money that bring with them levels of information and automatically give access to benefits according to social status, as students. Or donations to charities, which automatically unlock discounts for nearby shops on the current account.
New players are coming into play in the financial landscape, think of Facebook Libra. Traditional services have the trust and safety of people on their side, but also a great challenge to innovate and guarantee their customers the quality of cutting-edge experiences, able to differentiate them from the crowded panorama of competitors.