No matter the size or stage of your operation – be it a startup or a well-established multinational corporation – it's difficult to find talent, let alone the talent of an ideal candidate who is simultaneously being sought out by recruiters from multiple companies.
But this difficulty that too many businesses face, in many senses, is amplified for startup talent recruiters, who are inhibited by a dearth of resources (including finances) to attract worthy candidates – with this in mind, it might be best to work with a financial recruiter to effectively navigate the terrain of talent-hunting in an unrelentingly competitive world; not only can a professional recruiter help you to maximize productivity during the hiring process, they can help you to ensure that you don't accidentally hire the wrong employee.
With or without a professional on your side, however, there are a few things one ought to keep in mind during the very stages of talent-hunting; here, then, are a few integral points that ought to be returned to consistently.
Designate Roles Effectively And Precisely
It's particularly important to have clear guidelines laid out for each and every employee if your startup is in its initial stages of development. This is to say, be sure to make sure that the talent-seeking is undertaken by one or two individuals, lest your entire team get wrapped up in the nuances of hiring and lose sight of their own work. Indeed, keeping a singular focus in-tact can help you to solidify the foundations and direction of your company. Once again, you can significantly benefit from hiring an external representative, such as recruiting company.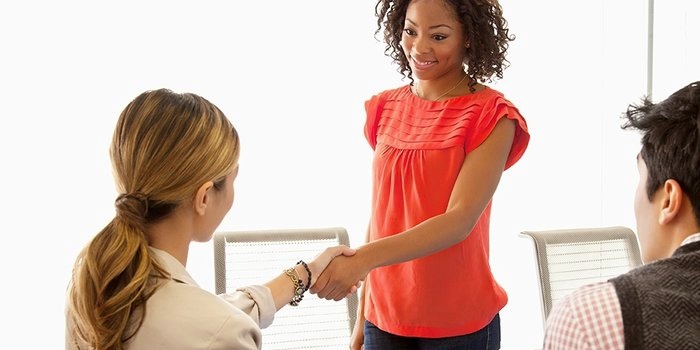 Make The Most Of Your Social Capital
Potential employees should, first and foremost, be sought ought in one's own professional and social networks, respectively. Having your search start off small can help prevent the search from becoming disorderly and/or overwhelming. Once your feelers go out into the world at large – beyond the confines of your circles – the recruiting process can quickly become more complex; that's why it is essential to look to your dedicated fans and those who have chosen to advocate your brand consistently – enthusiastic individuals are more likely to want to do actual work for your company.
It's easy to be spread thin during your early days of operation. Many start-ups have multiple employees wearing a number of hats. However, you need someone who is dedicated to recruiting if you are serious about finding top talent. If you don't have someone, then consider hiring a recruiting company to assist you with hiring. This will take the pressure off you and allow you to focus on business while the recruiters focus on hiring.
Demonstrate Flexibility
If your startup does not yet have an office, be clear about this and demonstrate that you're fine with candidates working sporadically down the line. Or, in other instances, it's important to be open to different kinds of candidates – namely, those who possess a variety of skills. Sometimes you won't find the ideal candidate, but a number of individuals that, together, make up a distinctly talented team.
Show Your True Colours
It's necessary to be honest with potential hires about not only how they will be compensated, but what your realistic goals are as a company. Indeed, as a start-up, it's important to transparent about where the company is at and the timeline you on which you find yourself.
With these tips in mind, finding a candidate or team of candidates that can significantly impact your enterprise in positive ways should be much easier than it used to be.