Intermediate vinyl products, calendered as PVC films are, preferred by many to use them for medium-term applications, wherein they do not require the performance of a premium film. 651 vinyl, in particular, comes with a gloss finish. In general, this type of vinyl is mainly used for outdoor purposes. It has an outdoor life of 4 years in all colors, while it is six years in black or white. Unlit or front-lit signs and banners are a good example of vinyl applications. It has more permanent adhesive, so it is not ideal to use as a temporary adhesive. 
Adhesive Vinyl  
Adhesive vinyl is available in different sizes, colors, thicknesses, and brands. With the product facing up, a die cutter runs the adhesive vinyl through while the paper carrier sheet is facing down. Weeding is a process of cutting the vinyl design and pulling off the extra. After that, apply transfer tape to your design. Before applying the decal, take out the paper backing and get the transfer tape. Adhesive vinyl requires the use of transfer tape, and choosing the right one depends on your personal preference. But, the humidity and temperature are also factors to consider when selecting your transfer tape. 
The primary type of adhesive vinyl is the 651 vinyl, which is a permanent outdoor safe solvent. Its adhesive is ideal for outdoor surface applications, including car decals, wherein there are risks to various elements. However, you can also use the 651 vinyl on things inside the house, such as cutting boards, cups, mugs, or many others that can be hand washed. While the 651 has a permanent aspect, it is possible to remove it. Its adhesive comes with a design to cure like cement, and you can easily scrape it off the glass. You may apply some heat on a painted surface to warm the vinyl and a remover to take off the adhesive.  
Benefits of Using 651 Vinyl for Banners and Signs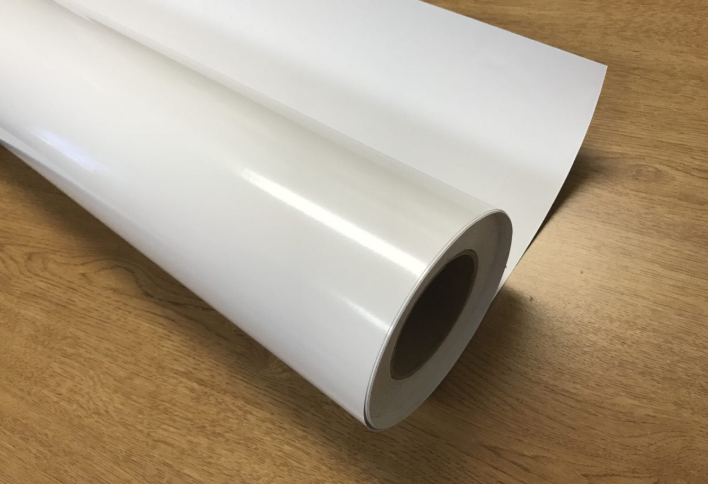 There are lots of advantages to using adhesive vinyl for banners and signs. They are a great way to catch the attention of your target audience to your business. They give a strong visual message to the people regarding your business offerings.  
Useful for various events.

 Using signs and banners is ideal to use for your business and other special events like concerts, 

fairs

, town announcements, and many others. It is advisable to use banners in full color to attract more attention to the occasion or your company. 

 
Create a modern appeal. 

The 

signs and banners that use 

651 

vinyl

 can produce a contemporary vibe. It sends a message to the public that you put value to your store and 

offerings. Also, adhesive signs can add a modern feel to both the interior and exterior walls of your business. 

 
Cost-effective. 

When you use a banner 

or sign for your business, it can significantly enhance the overall appearance of your establishment. You can do this without the need to 

spend substantial

 

money 

on renovation or remodeling. Your storefront will have a new and clean look in an affordable m

anner.

 
Adhesive 651 vinyl comes in a variety of finishes and colors, but it is always sticky when you peel off the paper backing. In general, if you have a smooth and hard surface such as picture frames, bottles, mugs, boxes, walls, mirrors, etc., then opt for adhesive vinyl.