Construction has now become easier and faster with the introduction of new modular technology. Mostly, this is achievable by those who are looking for temporary structures that are not only fast to make but also inexpensive. When compared with permanent brick and mortar buildings that take months to build, modular structures are the way to go for those who want a quick fix for their business.
For those who do not know, modular buildings are temporary structures that are made by assembling prefabricated parts like frames, walls, doors and windows. They are always fast to make because the parts are usually ready in the factory, and it is just a matter of assembling them.
The Speed of Making Modular Structures
According to experts from different companies that deal with these structures, the project often takes just a few weeks because the prefabricated components are already made. The client chooses the designs and measurements from what is available in the factory. Their choice is dictated mainly by preference and the space available.
The experts will begin the project and work on it as quickly as possible. However, some factors may cause the time to finish a similar structure to vary.
           

Approval speed of the construction permits and other licenses – depending on the magnitude of the project, the time required to build could vary. The authorities will have to conduct a site inspection and take time to determine the impact of the project on the environment before they approve and award permits. All this time, the experts are usually on standby waiting to start. Those with more experience and good relationships with authorities can make this process a lot faster.

           

The condition of the site – some sites require a lot of work while others are usually ready for the installation of temporary structures. Either way, the overall time will be fast since the experts know how to handle this process in a professional way.

           

Financial ability to pay off the phases of the project – if money is available for the entire project, the experts will do everything very quickly. But entrepreneurs without enough money may need more time between one phase and the next to obtain funds.
So, if you are planning to select Smart Space Relocatable Buildings, you are going to save a great deal of time on your project. These structures save a significant percent of the total construction time when all the factors discussed above go as planned.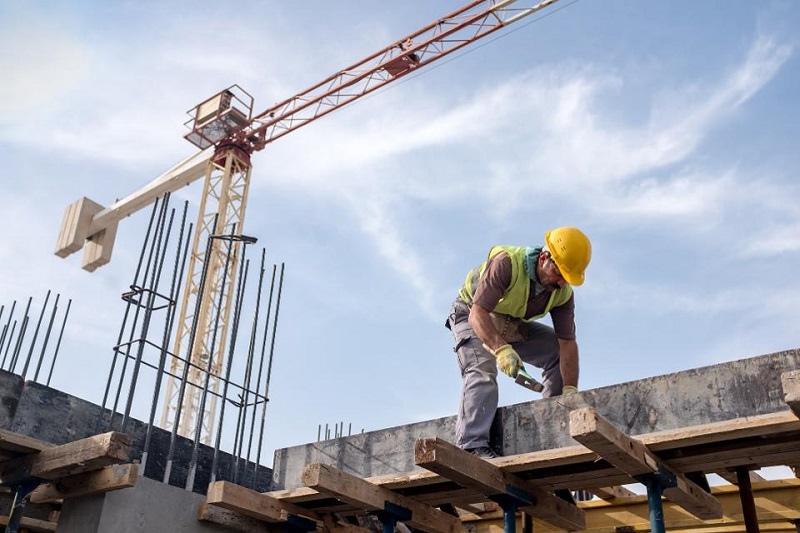 Benefits of Saving Time with Modular Structures
After choosing these structures, one of the biggest benefits to enjoy is the time saved especially if you are starting a business. But most important are the benefits that will be a result of the time saved. Look at the following excellent benefits.
           

Quick ROI – whether you are starting a new business or expanding an existing one, the aim is to have everything set as fast as possible so that operations can run smoothly. With the time savings offered by modular structures, you will enjoy a great ROI after only a short period.

           

Saving money – entrepreneurs with a tight budget appreciate this benefit the most. There are no prolonged labor costs because modular structures are finished within a few weeks. It is estimated that a modular structure will save about 15 percent through labor and even more on the affordable materials.

           

Energy efficient – although they are quick to make, these structures come with energy efficient options like solar panels and smart air conditioning. Some of these are actually built together with the prefabricated parts, making them an extra benefit. Otherwise, they would have taken more time to install.

           

Time to correct errors – if there are any errors in the structures, the experts can work on them quickly before the launch date arrives. Mostly, temporary structures are completed within the scheduled time, and there is typically no pressure to hit the deadline at the last minute. These structures involve about 30 to 50 percent less work compared to permanent structures. So, the experts will have ample time to make final adjustments to solve various minor problems.
Conclusion
Modular structures are usually ideal for someone who intends to save time and money in building a business structure. As you will notice, these structures are typically very neat when made by capable experts. Business people usually start enjoying the benefits as soon as they begin the project, and this will be felt for many years to come. For those who are expanding their businesses using temporary structures, the benefits are also the same.