If you want to start a blog, it's actually really easy to do, but you can help yourself out by looking up advice on the internet.  Some companies like GoDaddy offer to set things up for you, but I prefer to arrange my own affairs!
Apart from not wanting the extra expense of using a service, I wanted to have full control of how my website looks.  I looked through a lot of the free advice sites like Wix and Blogger.com but then found a site called NeilPatel.com which was easy to follow and had loads of great ideas and direction on how to start a blog.
My kids are very into their computer games.  I started researching what they wanted to play, and discovered a whole new world which many parents know nothing about!! I decided to start a blog to pass on any information I learnt, and help other parents/carers understand more about appropriate games for the age range & interests of their own kids.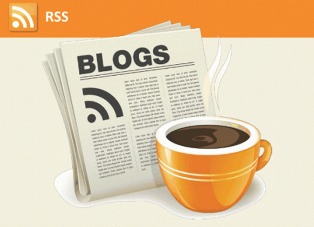 The first thing to do when starting a blog is to decide whether you want to rent the space your website 'sits' on or whether you prefer to own it.  If you use a free service then your website will be hosted on their domain.  Your web address will appear something like 'yourdomain.theirdomainname.com'.  If, on the other hand, you prefer to pay a small amount to the host company each month (think the price of a couple of Happy Meal's!) then you will own your own site and your address will be listed as 'yourdomain.com' without referring to the host company at all!
If you are using a free host like Hostinger, you will be limited to the templates, themes and plugins available for the design of your blog.  You will be able to find extra options (for a fee) so it's worth weighing up the costs of spending on such things, as opposed to getting more choice by using a 'self-hosting' company which offers more choice in the first place!
Next, create a suitable domain name.  Keep it relevant to the content of your blog so that your readers will automatically know what you're writing about.  You will need to choose the extension (such as .com or .net, or one which has a country reference such as .co.uk).  Once you have that set up you can move on to create the actual website.
Design your first page without overcrowding or including too much information which may put people off.  Make it attractive and appealing and then add pages to separate topics or genres you would like to include.  A plugin is used to add new features, such as search-engines, or the ability to use a new file type.  You can also add an 'Affiliate Link' re-directing your readers to business websites.  If the business makes money from that introduction they will pay you a small commission.
You can start a blog about anything you are interested in!  No more wasting hours in front of rubbish TV shows – a blog will give you a new reason to delve deeper into your topic of choice and challenge your writing/presentation skills at the same time!
This is a guest contribution post.