In 2020, the jobs market has entered into an almost unprecedented period of flux. The way that we work has changed considerably in the space of just a few months, and so too has the way in which we apply for work. 
If you're working in the creative industry, then times are especially tough. With social distancing measures meaning that theatres and cinemas are out of bounds for most customers, and depressed incomes meaning that fewer people are likely to spend money on artworks and decorative elements.  
But of course, this doesn't mean that there aren't any creative jobs out there – graphic designers and digital artists might find that business is booming, with so many more people seeking out entertainment via the internet. 
So how do you stand apart in such a crowded field? If you're a creative person, then it's by demonstrating that creativity through your application.
Have a Portfolio
For artists of all kinds, no amount of words is going to demonstrate what you're about more succinctly than your previous works. Keep them in an online location that's easily browsed, and make sure that your best work is at the forefront. Look at other artists for inspiration, and check out the how-to guides available. Don't forget to ask friends and family for feedback on your portfolio, too – that way you can be fairly sure that it's doing what you expect it to do.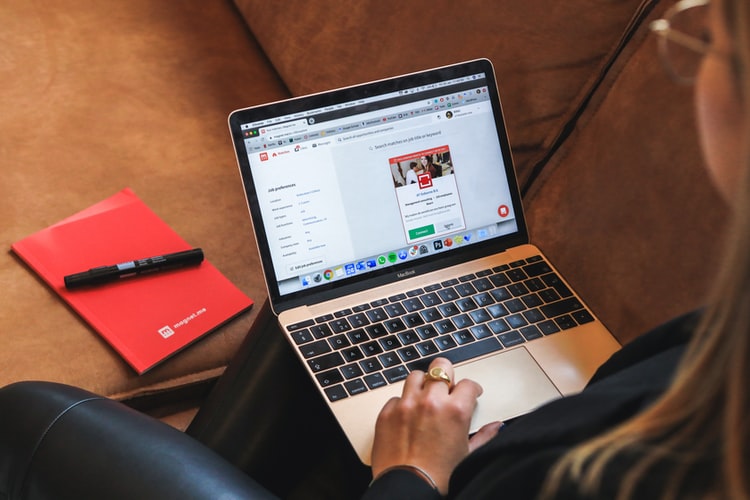 Use Video
Video is increasingly resorted to, particularly by creatives who work in the medium. Though it can be difficult to pull off well, it'll set you apart from other candidates, and demonstrate some initiative. Make sure that your video application is sent in a format that can be easily opened: you don't want to kick off the process by annoying the person to whom you're applying.
Be Visual
The application itself might stand apart by having a strong visual component. This doesn't just mean printing in colour, but incorporating graphics and fonts that will catch the eye of someone who's poring through dozens of applications. Remember that you still need to include some information: once you've got their attention, you'll want to do something with it. 
Be Bespoke
Every application you send out should be tailored to the company you're applying for. This will bolster your chances of success markedly. If you're competing for a limited number of jobs, you'll get more responses if it's clear you've done your homework. If you send out hundreds of low-effort applications, then you probably won't hear back from the positions you're really interested in. 
What 
H
ave 
O
ther 
P
eople 
D
one?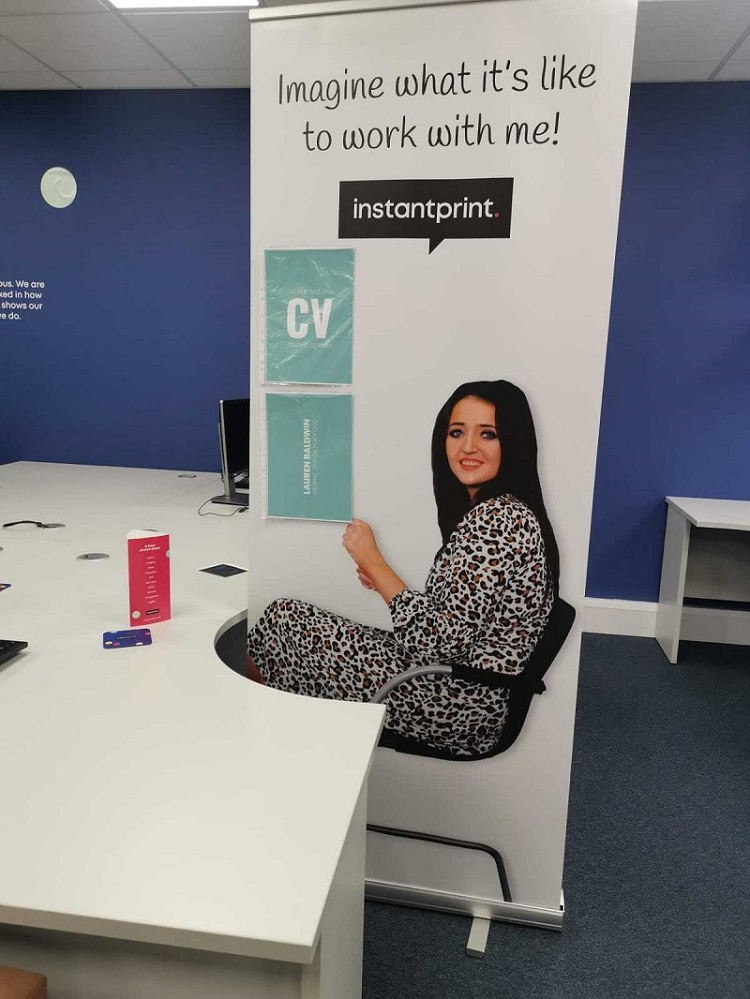 If you're looking for inspiration, then you'll find plenty of it out there on the internet. When firms receive a really special application, they tend to get so excited that they share it online. 
instantprint are a Rotherham-based printing company specialising in business cards, posters and other promotional materials. They received an interesting application in the form of a life-sized image of the candidate sitting at her desk on a roller banner – one of the company's bestsellers. "Such a creative way to stand out," said Jennie, the company's creative lead. "We can't even roll the banner away because everyone keeps wanting a look. Talk about making a great first impression." 
There are other ways of standing out, too. Imgur user Leah resorted to creating a mock-Lego version of herself for an application to a marketing agency. Another man applied to a copywriting position at Sprite by penning and performing a topical rap to demonstrate his wordsmithing skills. By going above and beyond, you can demonstrate your skillset and create a positive impression.  
So, what have you got to lose?