As most business owners and managers will know by now, operational costs are skyrocketing. However, there is only so much of that cost you can pass onto your consumers. To keep a healthy profit margin, many companies are facing the same challenge: how to increase workplace productivity to keep costs down. Here are a few helpful steps you can take to benefit your bottom line.
VOIP Applications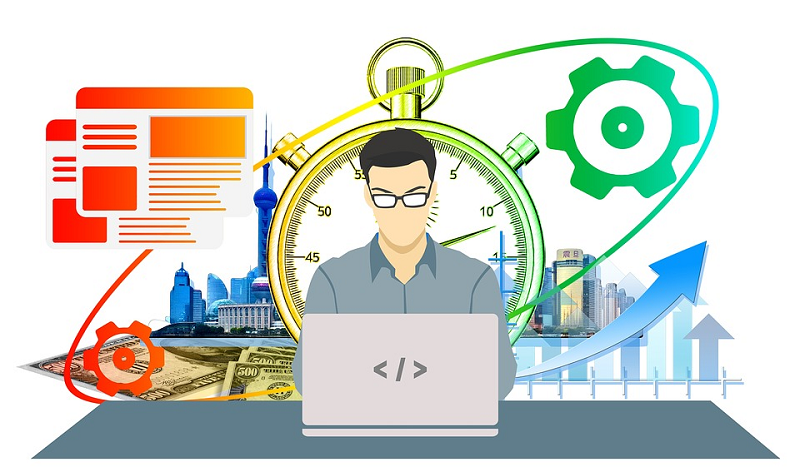 Source: geralt/Pixabay
VOIP applications such as BroadSoft VOIP could be the answer to solving your productivity woes. With standard messaging and phone networks, your workplace is limiting you. You can't leave your desk for fear of missing a phone call, and you also have to spend a considerable amount of money on upgrades and technological failures that waste your staff's time.
With a VOIP platform like BroadSoft, you can look into options such as hosted or mobile PBX, unified voicemail, instant messaging, call transfers, and more. The possibilities are endless for how technology and upgrades to your phone lines can benefit your bottom line.
Cloud Computing
Cloud computing can also present a significant cost saving. Corporations are spending thousands of dollars on in-house servers, while also running the risk of losing essential data on local networks. Cloud computing offers a whole host of helpful apps you can operate from any device, anywhere, while also being scalable. You only pay for what you need, while being able to upgrade or downsize at a moment's notice. You also benefit from increased productivity as your team can work anywhere, any time. The benefits of cloud computing – especially where workplace productivity is concerned – can see you switching in a heartbeat.
Remote Working
Growing evidence now suggests that remote workers tend to be more productive than in-house employees in some industries. Productivity equals profit, so if you want to make some drastic changes, it might be worth investigating. All you need to do is establish a cloud computing network that lets your workers access all their documents from home. You can reap the rewards of a happier workforce which tends to produce more than those in an office environment.
Target Incentives
If you want your workers to go above and beyond, achieving more than they do now, then you need to provide an incentive. That's where target incentives come in. While there are pros and cons of such a setup, the advantages can often win out. Your workers are in control of how much they produce, and they get rewarded for their efforts. You, too, see the benefits – with your labor output higher than your costs.
Ergonomic Workstations
An uncomfortable chair or workstation setup can impact your team's ability to do their job. Then, if they can't do their job, you lose money. If you want to get the most out of every day, then invest in your team's comfort. Arm them with the best ergonomic keyboard and mouse money can buy, and a chair that offers lumbar support where they need it the most.
Someone who is comfortable is less likely to focus on where it hurts, and more likely to focus on the task at hand. What's more, it can mean less downtime, fewer days off, and less of an impact on your health insurance scheme if you offer one.
Boosting workplace productivity doesn't have to a complex beast. It can be as simple as making your staff comfortable and investing in the best technology. Don't be shortsighted when it comes to expenditure in this area, as increased workplace productivity benefits both profits and staff morale.