Print marketing is the way forward for small and start-up businesses. Considering the influence and authority of the internet and social media, many in the world of advertising and commerce might scoff at this idea. However, if you need to side-step the competition and create a profitable marketing strategy, the printing industry is far more successful than many give it credit for.
So, can print marketing help you drive a lucrative marketing campaign? Apparently so. To explain how, Where The Trade Buys, a printing specialist, looks at why start-ups should give print a go and how they can make a success of it with limited funds.
What does the world of print and digital marketing look like currently?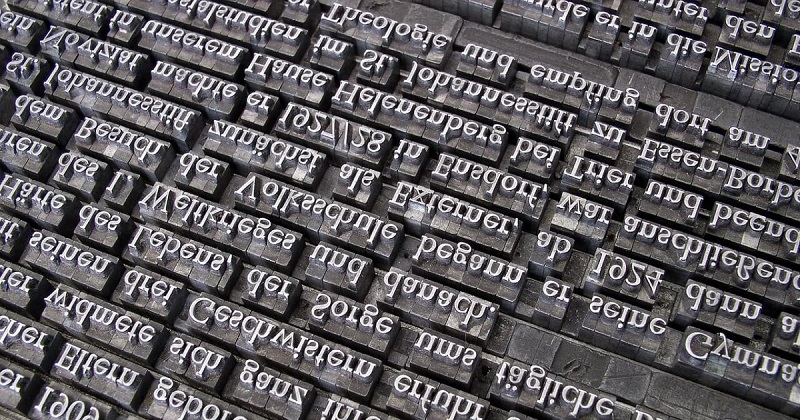 Many people firmly believe that marketing, promotions and advertising owe any success they achieve to online strategies. Due to the reliance the world has on the internet today, it's easy to see why this sentiment exists. However, only 20% of users click on any online banner advert. Bearing in mind that most of this 20% won't even convert into a sale, is it worth paying the competitive price for the digital space? What about print media? If you also consider that 63% of UK adults still read magazines (according to YouGov), and only 10% regularly read these online, maybe digital isn't so perfect.
After all, if digital marketing is so capable of ensuring a strong marketing strategy, why can we still see roll up banners, posters, leaflets, and more? Wouldn't print marketing have expired by now? Actually, marketing is a huge part of print. 34% of all printing is for advertising and marketing products, such as event programmes and tickets, while 30% is for products such as newspapers, magazines and brochures. So, not only does marketing rely on print, but print relies on marketing.
What can print marketing do for start-up and small businesses?
There are two key points you have to consider when marketing: how much do you need and what is your competition doing? There are about 80 new businesses launching in the UK every hour, according to a report by StartUp Britain (a national, government-backed campaign), so you want something that's going to be cost-effective but successful. Luckily, there are several techniques that you can utilise to make your print marketing campaign a success on a budget.
Direct mail: using it to your advantage
Direct mail is a part of print marketing that's almost always underestimated. Take a look at these figures:
7% of the UK's entire advertising expenditure in 2009 was on direct mail.
More than 2.5 billion direct mail coupons were exchanged in 2015.
When surveyed, 54% of consumers said that they'd be happy to get direct mail from brands that might interest them.
Even when we put direct mail up against digital communications, the former seems to win outright. 80-90% of direct mail is opened as opposed to just 20-30% of emails. Clearly, this is a win for start-up companies looking to get their message across to potential new consumers.
Brochures: using them to your advantage
Brochure marketing is a highly lucrative part of print marketing that you have excellent control over from start to finish. Designing a quality brochure is all about advertising your brand and getting a point across — and you don't need to spend a lot of cash to do it. Less text means fewer pages which equals less outgoings on your print marketing campaign. So, the goal of your budget brochure campaign is to encourage consumers to act, not take up an hour of their time reading.
Consider these features to design a quality brochure:
Attention-grabbing header: to boost chances of potential customers picking it up.
Short and informative: only necessary details.
Layout: for clarity.
Call to action: make sure it's to the point and enticing.
Unique selling points: to outdo the competition.
Accuracy: check for spelling and grammatical mistakes.
Once you've sorted the design and written the copy, now it's time to decide how many brochures you need. Remember, more brochures equals more expense. However, ordering more in bulk can save you money in the long-run, which means you need to work out how many you need realistically and stick to it. Nobody wants to see their cash go to waste, so make sure you utilise your budget wisely.
While digital platforms will almost always win at speed, print can clearly hold its own in the world of marketing and has a proven track record of success that can't be ignored. Whether you opt for direct mail, brochures or another form, print marketing can be a profitable way to boost your brand and transform your start-up.