Search Engine Optimization is one of the most popular digital marketing techniques out there. If you can properly use SEO, then you'll soon see your business grow.
SEO revolves around search engine performance and getting people to click on your site. It can be a tricky thing to master, so here are some helpful tips to help you improve.
Keywords
Understanding the power of keywords, and how they're used, is vital to SEO. You have to remember that not every business will use the same keywords.
Be sneaky and take a look at what keywords your competitors are using. That way you'll be able to understand the type of keywords you should be using for your business. You then have to consider where you put these keywords on your site.
To maximise SEO, you should look at including them in all sorts of places, from the web HTML to the text content on the site.
If you can get your head around the concept of keywords, then you should see your SEO gradually start to improve.
Blog
You should start a blog on your business website to help with SEO. Blogs are a great way to improve search rank by delivering excellent content. Also, it lets you create posts on things relevant to your business that people might search for.
If you can create engaging content, then people will want to come back to your site time after time. Write with passion and substance, don't use loads of jargon no one understands.
You want to produce content that keeps the audience interested and likely to return for more.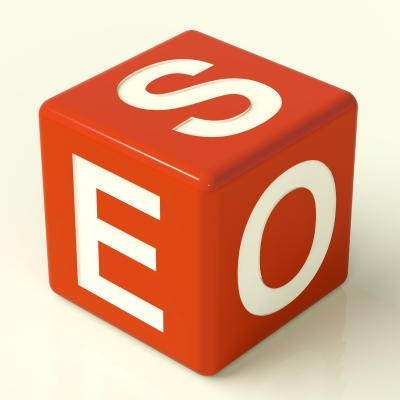 (Image via Flickr https://flic.kr/p/cnfFaL)
Outsource
Look to hire other people that can help with your marketing campaign. You'll want to look for some form of web marketing company that specialises in SEO.
Then, they can be the ones to look at your SEO and develop the best strategy for you. Seeing as they're the pro's, it's likely they'll be better than you at improving your overall SEO performance.
Also, it's a lot easier than having to do it all by yourself! Plus, outsourcing marketing work is also a clever way for your business to save money.
Google Analytics
You should set up this tool so you can analyse your site's performance on a daily basis. What this does, is show you the number of site visitors and how they found your website.
You can use it to find out what keywords people searched for to find your site. If you can start to see a common keyword come up, then you'll know to use it more and more.
Also, you can use Google Analytics to see if the changes you've made to your SEO are working.
You'll be able to see how many more people are visiting your site after you've implemented new ideas to your strategy.
You'll be surprised at just how beneficial SEO is for your business.
So try out these tips if you want to improve your SEO performance in a short space of time.