As 2016 winds down, the preparation for 2017 is ramping up. Trust us when we tell you that, no, it is not too early to start the prep work for closing out this year and setting up the next.
Here are some tips and tricks that we've found helpful in carrying a business successfully from one year to the next.
Backup Backup Backup
When was the last time you backed up your system? If you can't remember, then it has been too long. Take some time to create thorough backups of everything on your servers. Then make backups of those backups. In addition to creating virtual backups on your cloud, you'll also want to backup your data and system to an encrypted USB flash drive. This way if something does happen to your server or your cloud files, you'll still have a reliable backup on hand with which you can restore your records.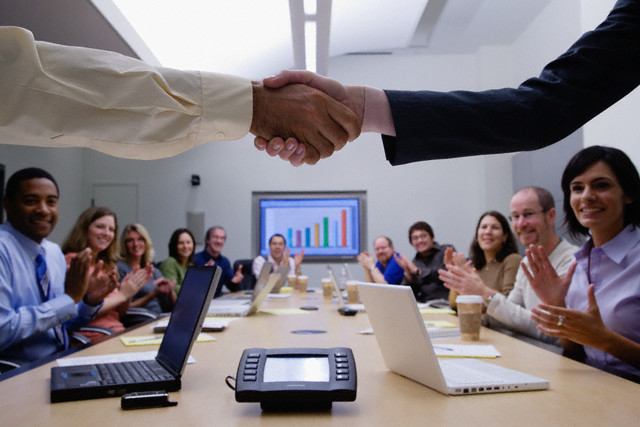 Hard Copies
Sure, most businesses are making the move to paperless, but you will need to keep hard copies of some of your files on site. Which files you keep is going to depend upon the nature of your business and where you are based. The IRS, for example, requires small businesses to keep seven years of financial records in hard copy in case of audit. Your state or county might have similar rules about registration records, licenses, etc. If you're not sure what to print and what to digitize, contact your local officials and ask for a list.
Receipts
The end of the year means preparing for tax time. Tax time is dreaded by most small business owners because business taxes are far more complicated than personal taxes. Take the time now, when you aren't feeling rushed or pressured, to get all of your financial records and receipts in order. Make copies of everything. Track down missing invoices. This doesn't just help you next year at tax time. It helps you figure out where your finances stand as you enter the fourth quarter. You can use this time to double down on late payments, past due projects, etc.
Company Audit
You're probably thinking of a financial audit. And, while running a financial audit on your company is a good idea, we're talking about the other kinds of audits you should do so you can start next year on an upswing. Take a look at your marketing plans and projects. Are they working? What can you change to make them more successful? How are your employees performing? Is productivity up? Down? Unchanged? Are your customers happy with your product or service? Look through existing customer feedback and run a feedback campaign to get updated responses.
Reputation Management
When was the last time you Googled yourself and your business? If it's been a while, it is time to do that now. Reputation management is incredibly important all year long, but it is especially vital during the fourth quarter. Why? Because it is in the fourth quarter and early part of the next year's first quarter that most consumers and clients evaluate where their money is going and what changes they want to make. You're likely doing the same thing with your own vendors and suppliers. Run a thorough reputation audit. If things look solid, great! If you don't like the picture you're seeing, take steps to improve it now, before the calendar flips to next year.
Benefits Packages
The fourth quarter/new year is usually when insurance companies offer open enrollment to new clients. Take some time to evaluate the benefits package you currently offer. Can you offer more while spending less? Are there extra benefits like paid sick leave, unlimited time off, telecommuting, etc that you can start to offer that will improve productivity and the health of your workers?
These are the most important areas on which you should focus as you evaluate your company and prepare it for another year of operations. Use the tips we've shared here to make sure that you start 2017 on a high note!