Starting a business is very hard work, particularly in the early stages. Right at the beginning is where things will be hardest for you.
You've got to get your business up and running with as few problems as possible. If you want to learn how to do this, read the tips I've provided:
Hire Your Staff
To get your business up and running, you need to hire some staff. It's impossible to run a business all by yourself. I'm willing to bet you'll need a team of people to help you out. It makes sense to hire your staff before your grand opening.
You don't want to feel overworked and struggle to keep up with everything. With a dedicated team of employees by your side, this worry goes out the window. Get your team ready, and your business will be one step closer to opening.
Prepare Your Premises
You must ensure that you've properly prepared your premises for opening of your business. This means checking that everything looks okay and that things function properly. You can't open your business if your premises are half finished.
I understand that lots of people feel the need to open as quickly as possible, but be patient. Make sure that everything is 100% finished and ready to be seen by the public.
You should pay special attention to the exterior as this is what passers-by will see. A great exterior to your business premises can lure in some extra customers.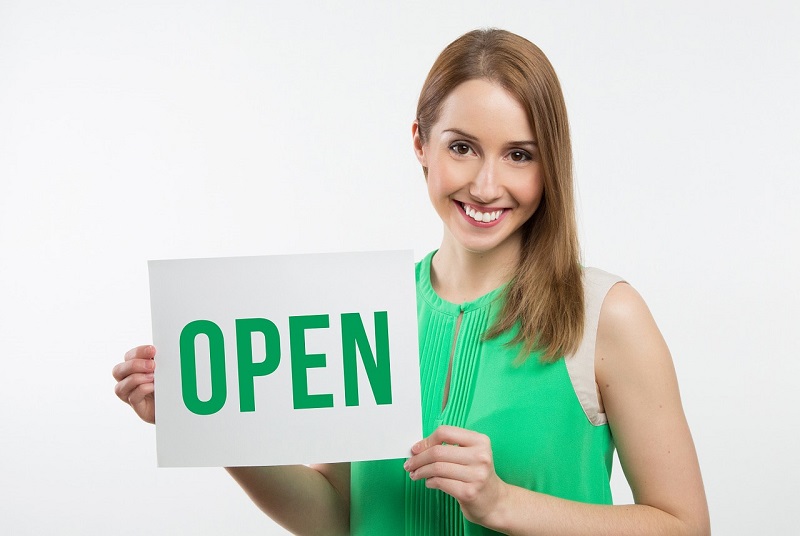 (Picture via pixabay: https://goo.gl/kiICOq)
Use The Media
A huge issue with startup businesses is getting the public to notice you. When you're starting a business for the first time, I doubt many people will be aware of it. So, you'll open your doors and be faced with nothing but tumbleweed.
No customers will be turning up because no one knows that you exist. What you need to do is increase public awareness of your company.
To do this, you should use the media. Submit a press release and try to get it to as many media outlets as possible.
One tip is to look for a press release service that can ensure your release is seen by loads of people. All it takes is a short piece of writing to put your business on the map.
Marketing Strategy
Marketing is a very important part of your business. I just spoke about writing press releases to gain exposure, but there are other things you can do too. There are tonnes of marketing techniques and strategies out there. They're designed to increase awareness and get your business out there.
To make sure your company has the best marketing strategy possible, hire some pros. Look for a marketing agency that can figure out what techniques are best for you and your business. Do this before you open your doors, and things will go much smoother.
After following all of these tips, your business will be up and running in no time. There will be no fuss, and the process will be nice and easy.
Hopefully, you'll also find it easy to get customers from the word go!